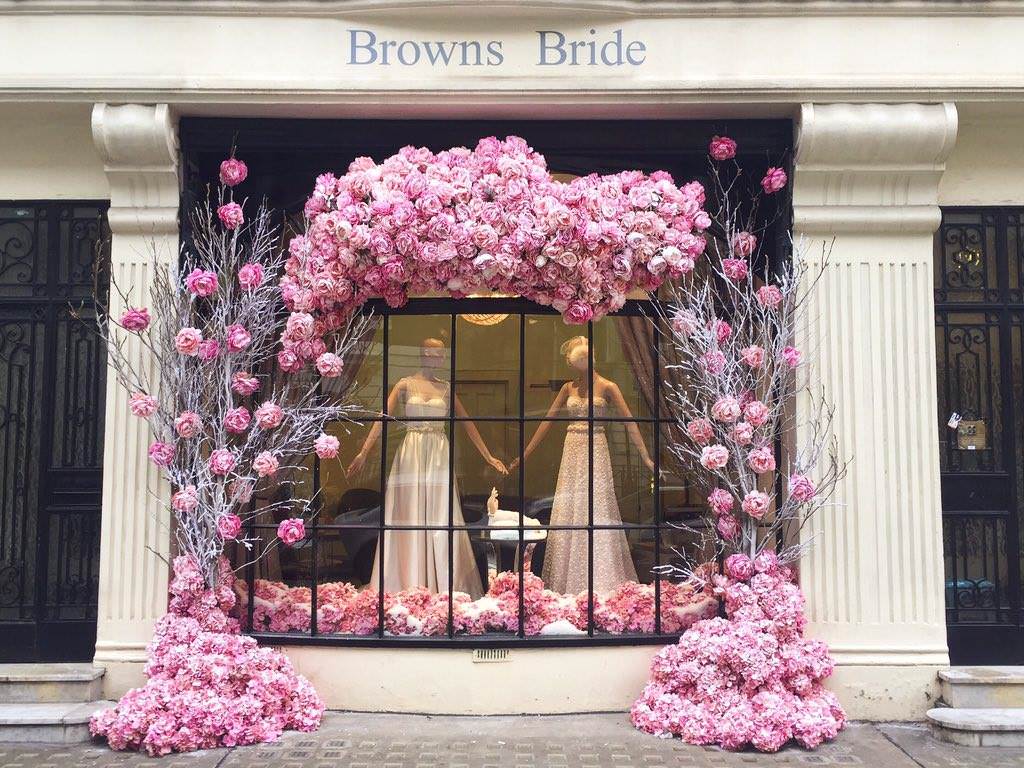 The Browns Bride Sample Sale presents a great opportunity to purchase a beautiful designer gown at a bargain price. Sample Sale's tend to be held twice a year – one in the first few months of the year and the other during the later months.
Our Sample Sale operates on a first-come, first-served basis but are not self-service. We will have a warm welcoming team to greet and help you. We strongly recommend that you have already tried on bridal dresses so that you have an idea of what shape and style suits you best. A Sample Sale day is not the best environment for someone trying on for the first time or to get ideas, as we are unable to give you the level of service or time.
We suggest that you make an appointment separately if it is going to be your very first time trying on bridal dresses. Sample sizes generally are UK10 and UK12, but there is always a selection of both smaller and larger pieces. Do try to bring a pair of heeled shoes with you to try the dresses.
We will have a few shoes and accessories on sale, so if you are not looking for a dress, come to the front of the line and let us know and you should not need to wait for long.
At a Sample Sale you do not have the luxury of TIME to go away and think, because the dress is likely to be bought by the next person who tries it on! This is a great opportunity to find a beautiful designer dress at a price that you can afford, so be ready to buy if you fall in love with your dream dress!