AN IRISH FAIRYTALE AT BALLYNAHINCH CASTLE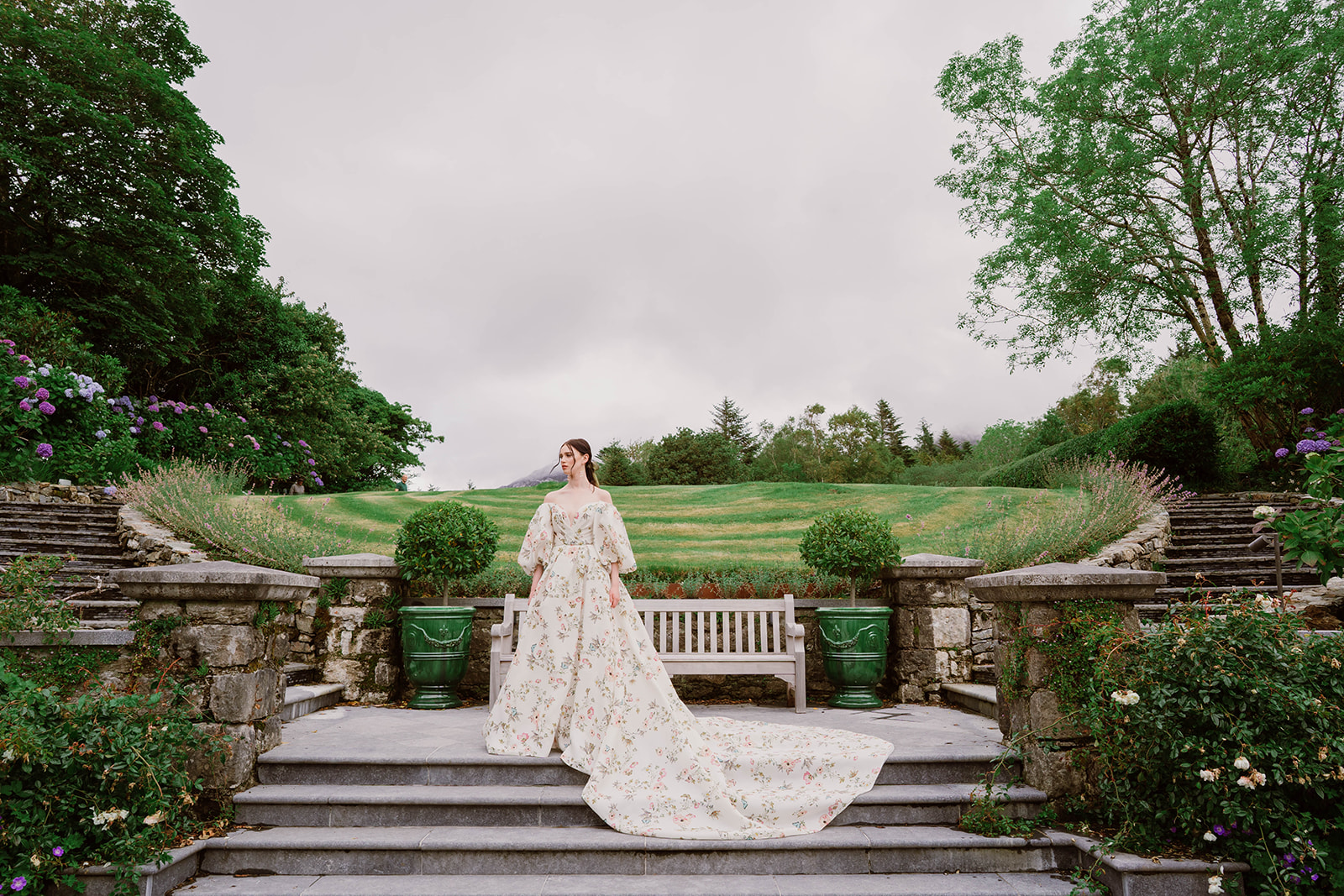 We had to share this incredible selection of images from a recent shoot which took place at Ballynahinch Castle and featured our beloved Tuileries gown from Monique Lhuillier. Click below to see the full gallery!
The Tuileries gown is one of our most favourite gowns we've ever stocked here at Browns Bride. It is the most perfect gown for a bride looking for high-impact and romance all rolled into one. There is drama in every detail of this dress; from the extended train, to the billowy sleeves and the vibrant botanical pattern which decorates the entire gown. The Tuilieries gown is also surprisingly light considering it's size and the amount of fabric. Due to the lightweight silk gazar fabric from which it's made of – this gown would be perfect for a summer wedding. The discreet leg split also adds to the comfort and ease with which this gown can be worn.
Brides who don't wish to have the pattern can of course order this gown in plain ivory which would be equally as beautiful.
All credits of the incredible shoot which was held at Ballynahinch Castle can be found at the bottom of this blog post.
To book an appointment to try on this beautiful gown please click here.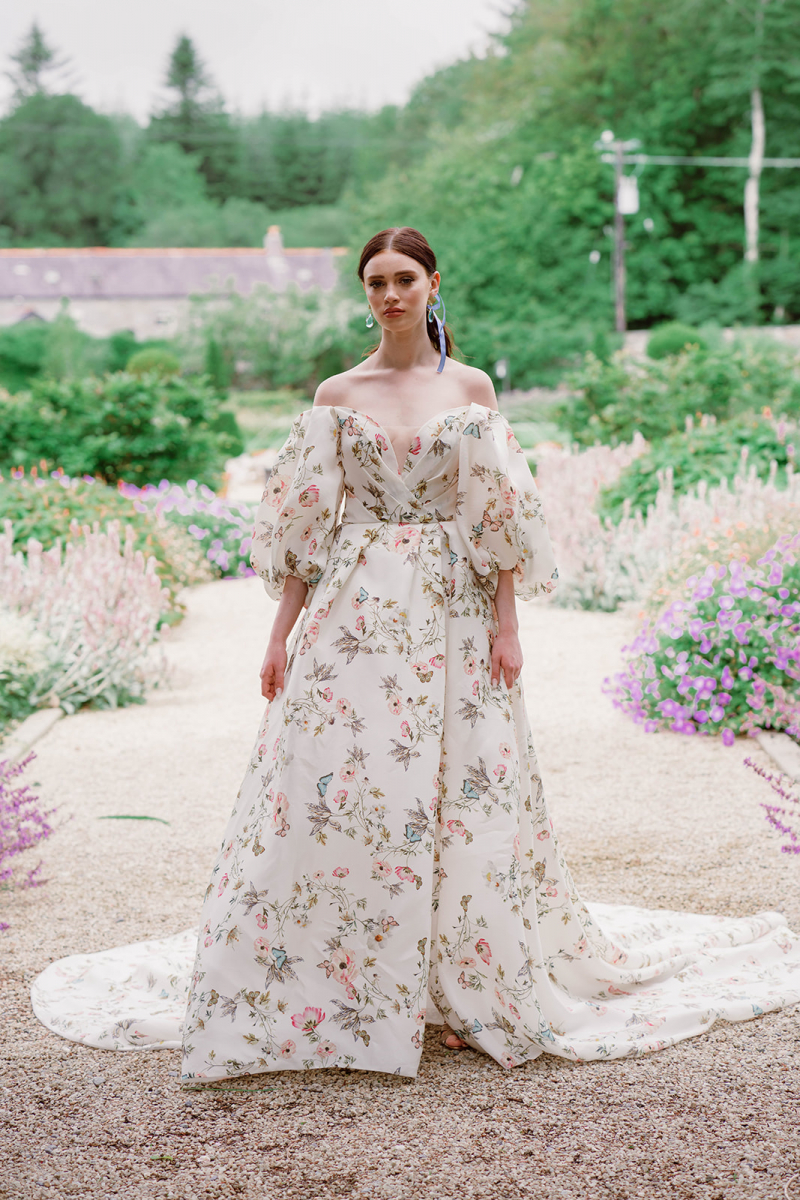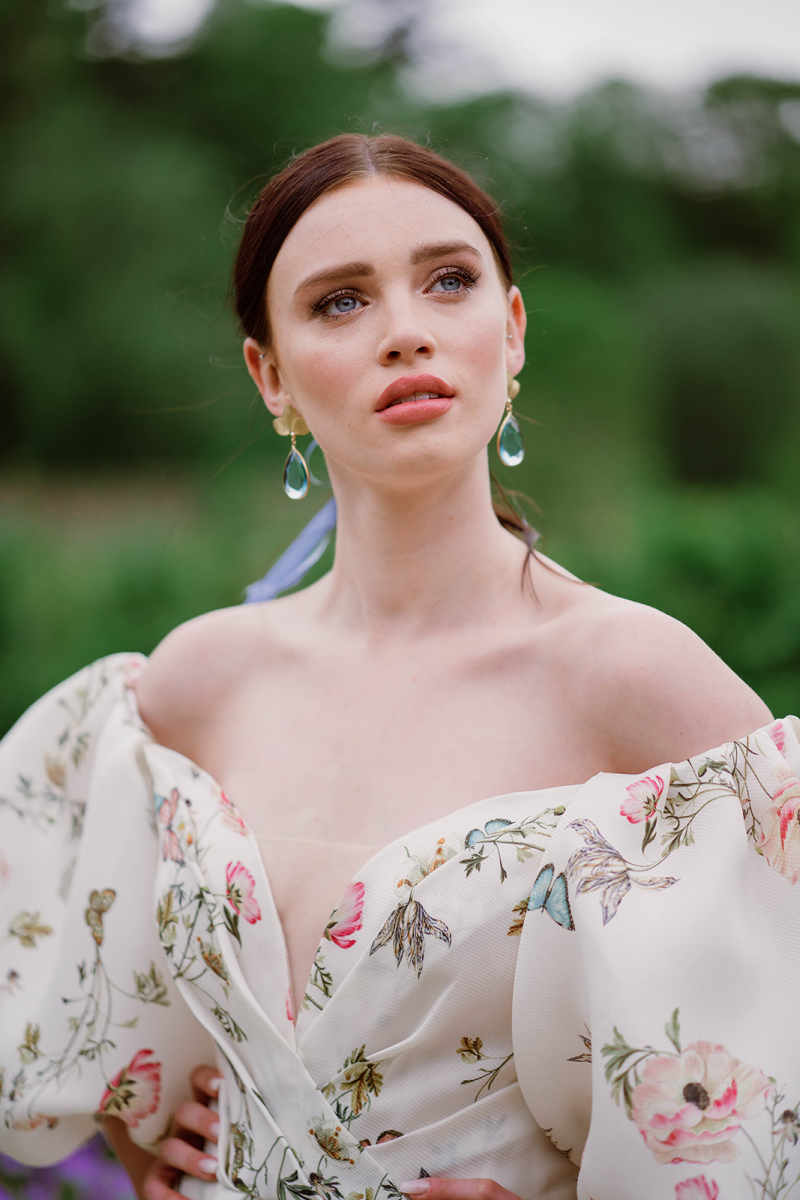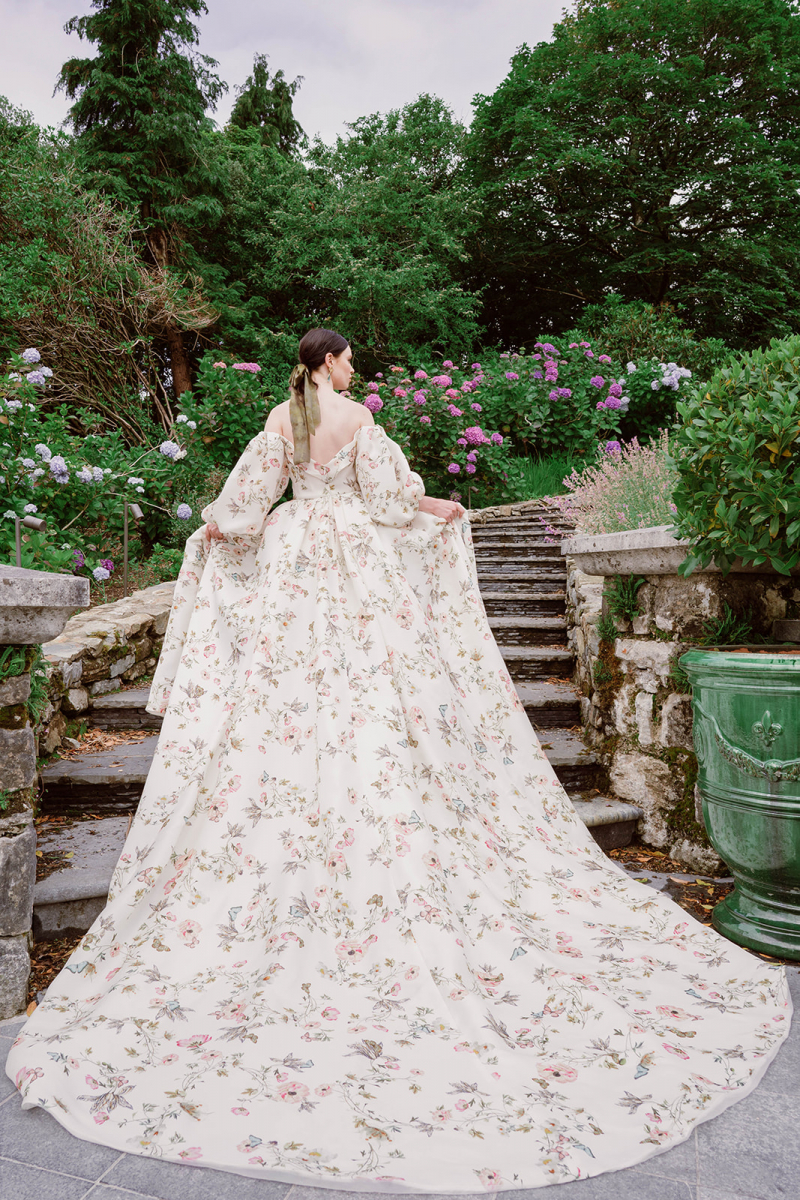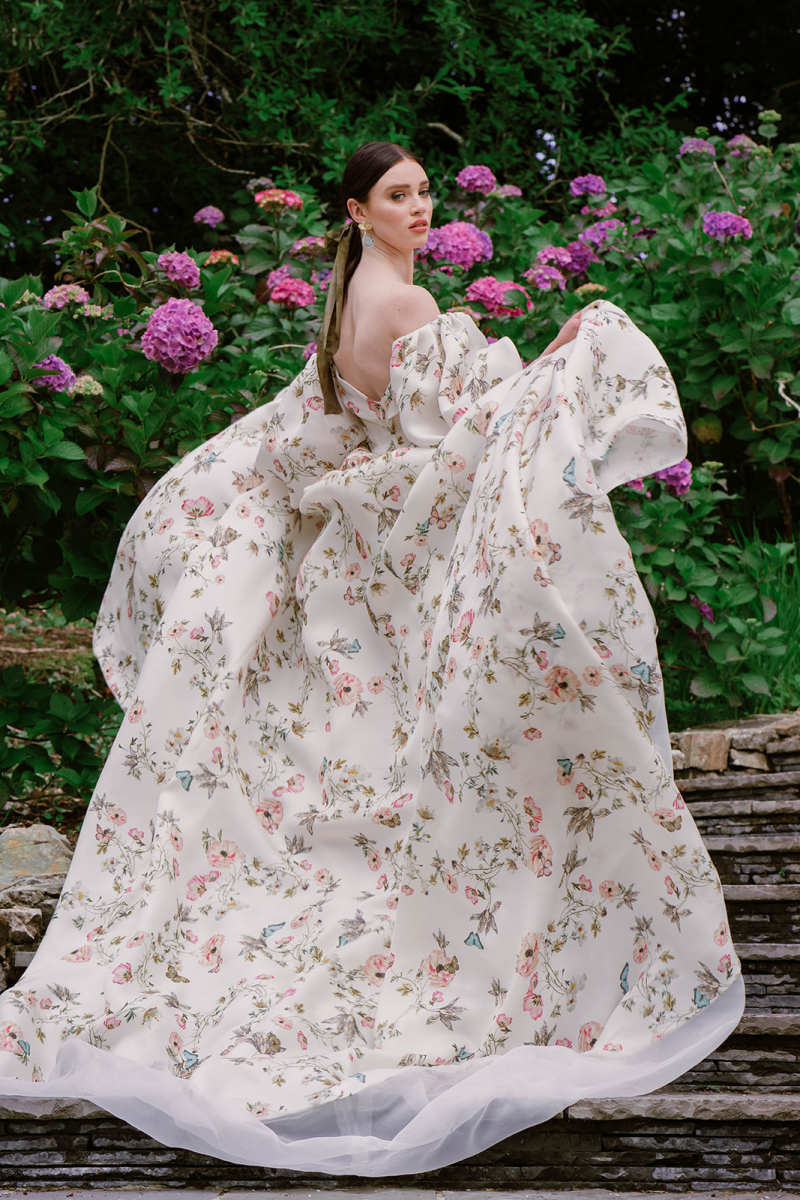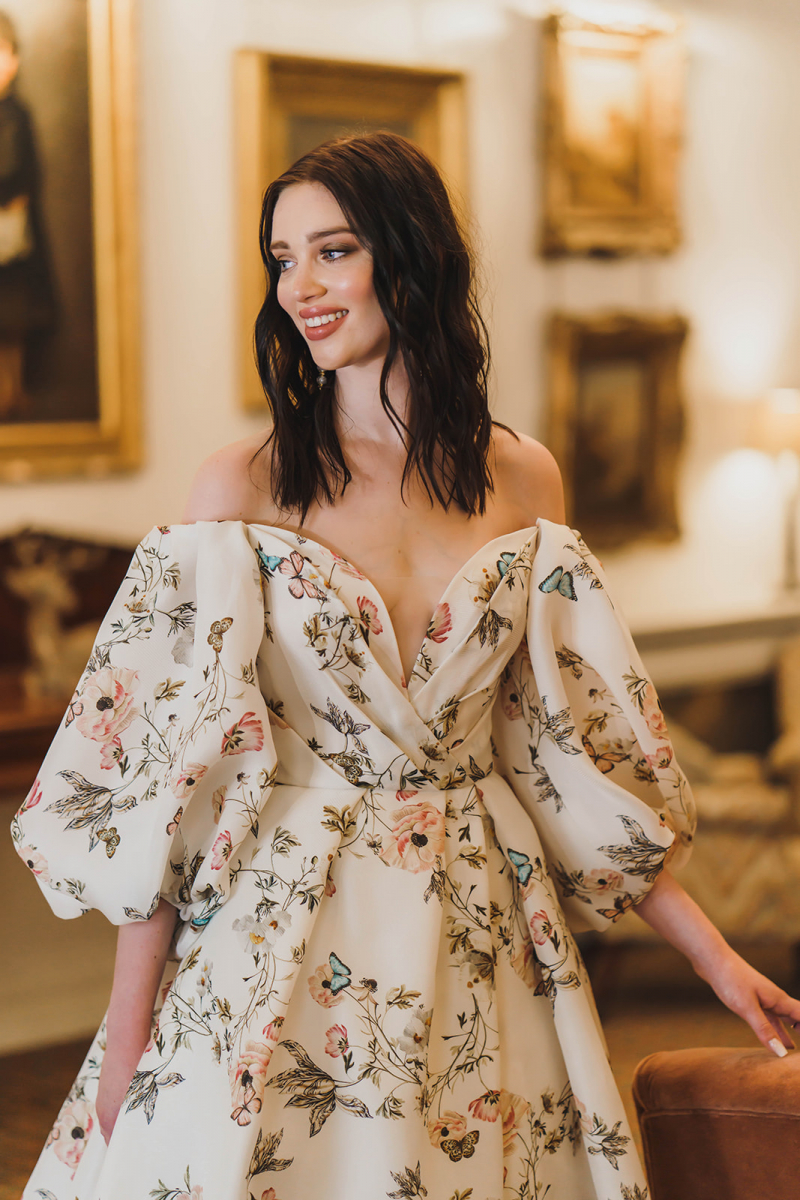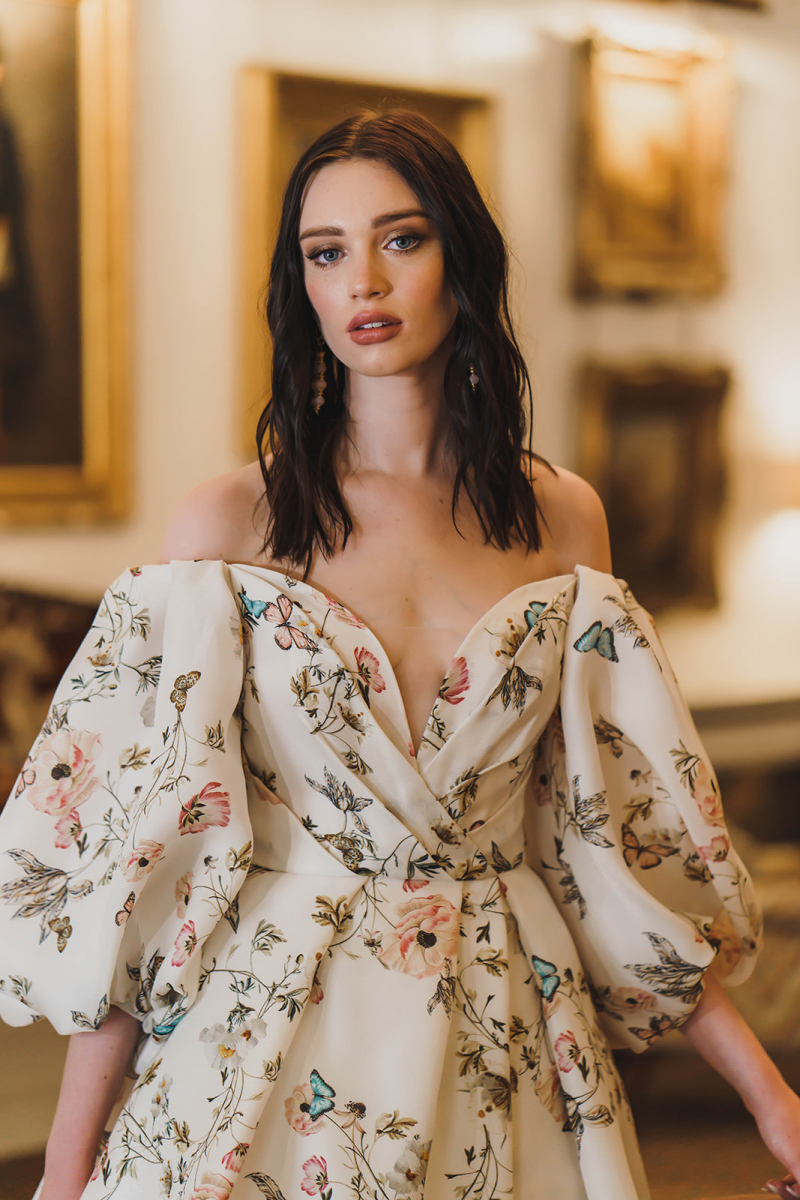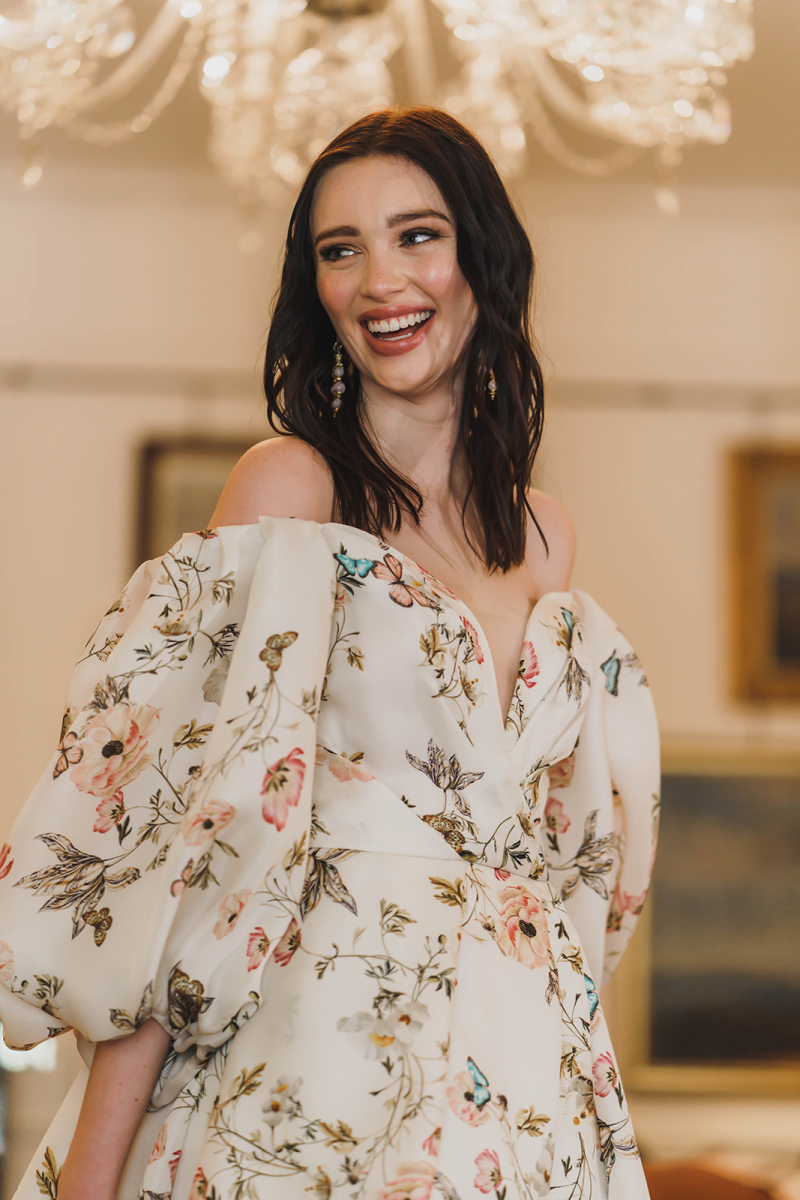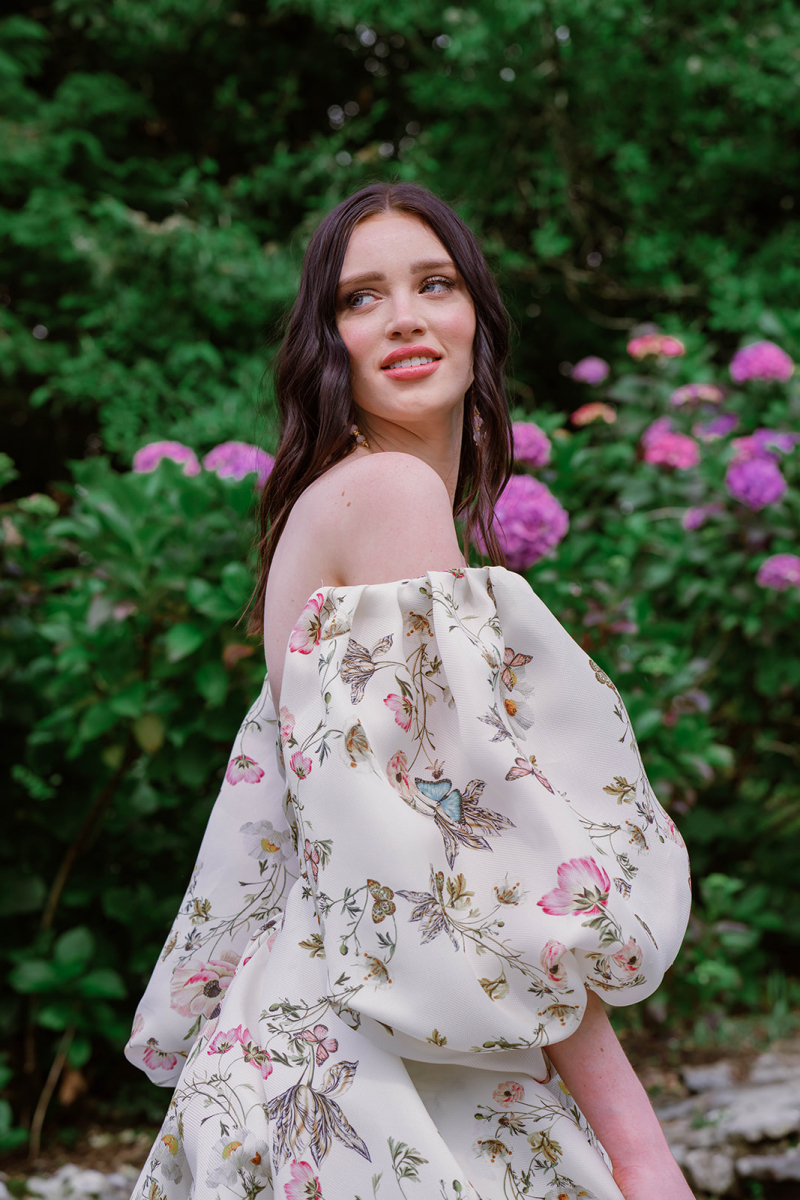 ---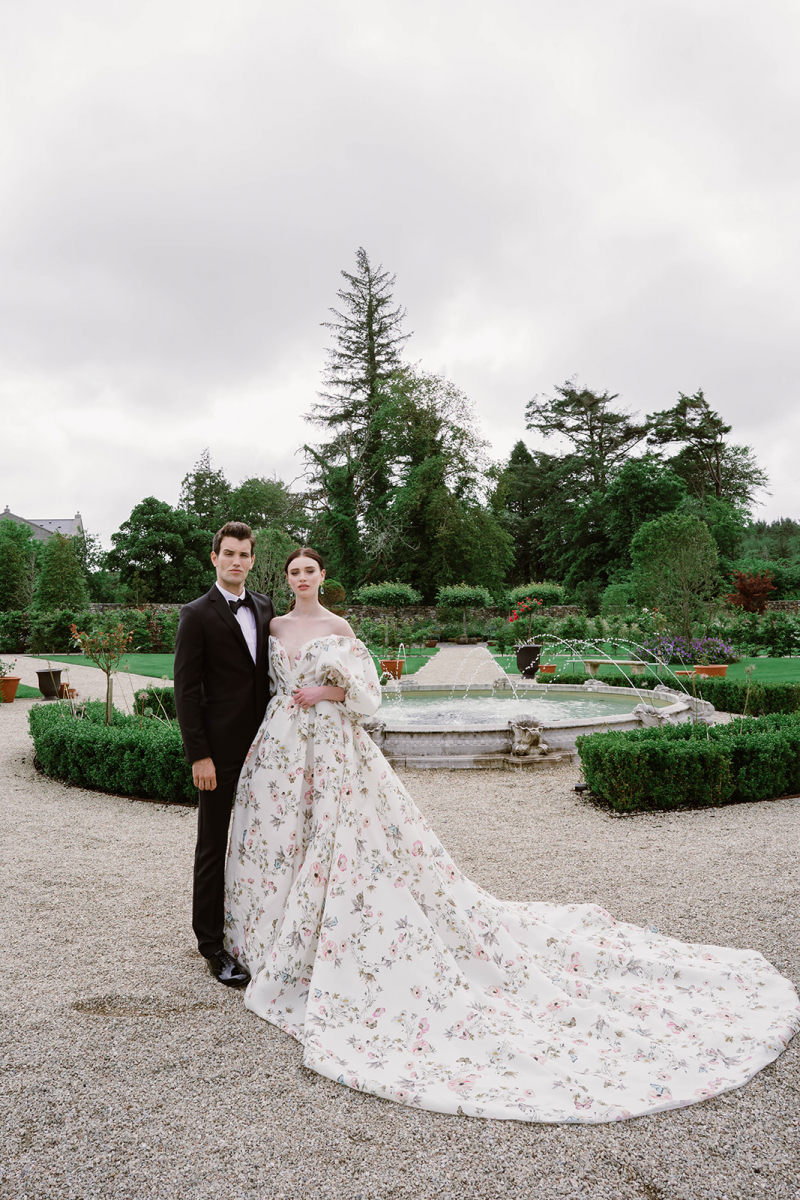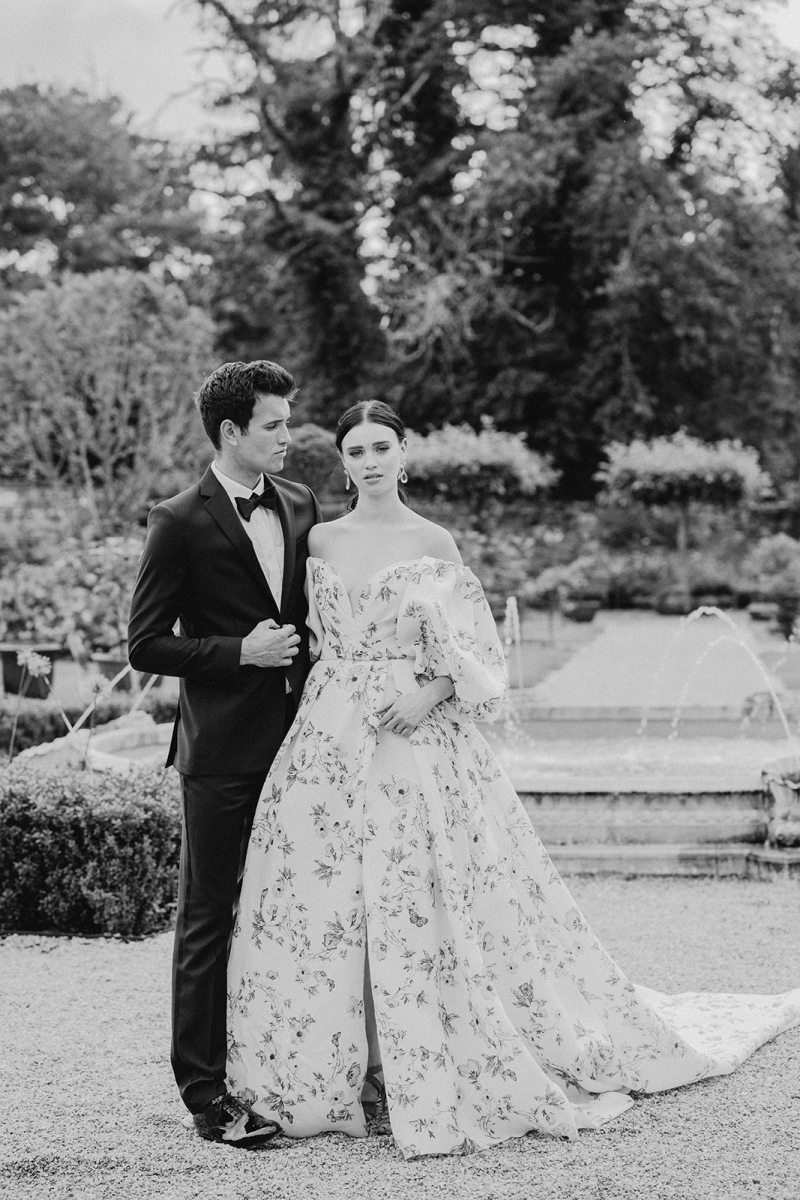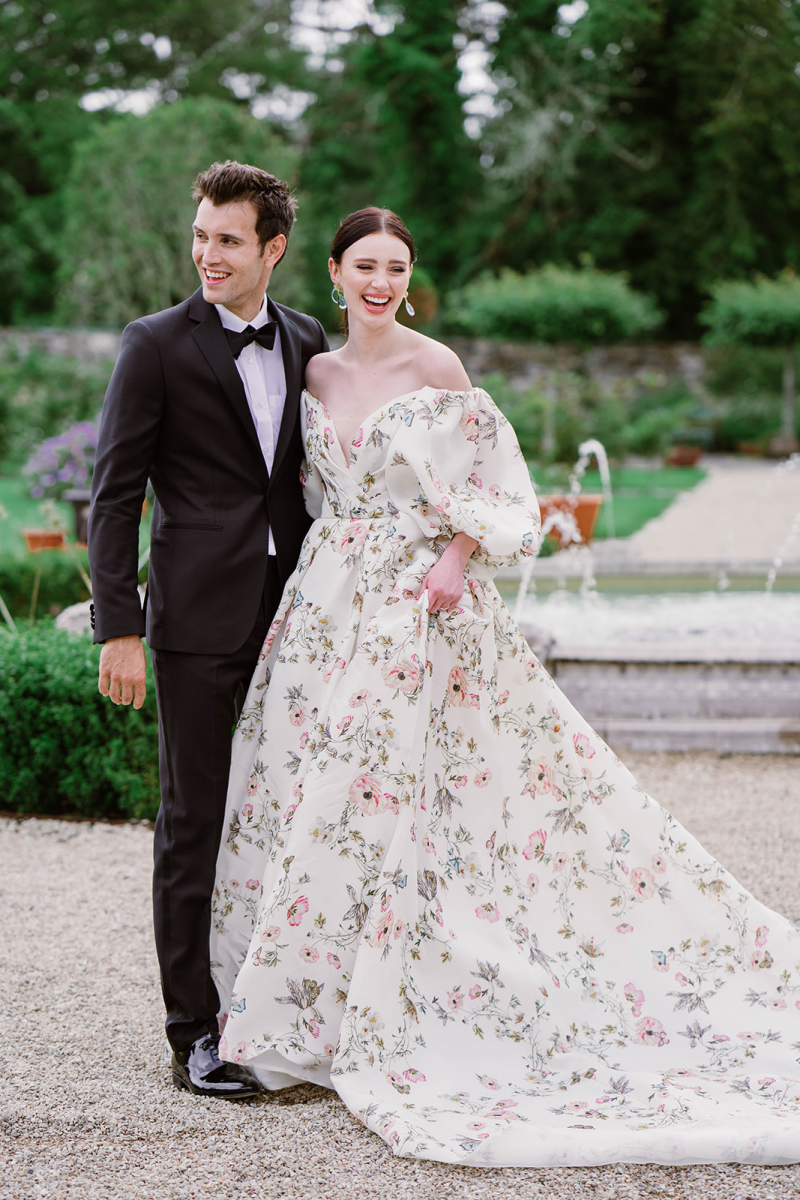 ---
Artistic Credits:
Planning, Styling & Design: DANU Collective @danucollective www.danucollective.com
Photography & Videography: Story of Eve @storyofeve https://www.instagram.com/storyofeve/?hl=en http://www.storyofeve.com
Venue: Ballynahinch Castle @ballynahinchcastle https://www.instagram.com/ballynahinchcastle/?hl=en https://www.ballynahinch-castle.com
Hair: Norma Jean O'Reilly @normajeanhair https://www.instagram.com/normajeanhair/?hl=en *ribbon is from @silkandwillow https://www.silkandwillow.com
Make-Up: Lyndsey Cavanagh @onedamelane https://www.lyndseycavanagh.com
Female Model: Niamh Mc Cormack, Morgan The Agency @niamhmccormackk @morgantheagency https://www.instagram.com/niamhmccormackk_/ https://www.instagram.com/morgantheagency/ https://morgantheagency.com
Male Model: Paul Kerr, Morgan The Agency @paul_kerr_ @morgantheagency https://www.instagram.com/paul_kerr_/ @morgantheagency https://www.instagram.com/niamhmccormackk_/ https://www.instagram.com/morgantheagency/ https://morgantheagency.com
Florals: Tina McGrath, The Wild Bunch @ wild_bunch_flowers https://www.instagram.com/wild_bunch_flowers/
Cake: Fern Cakery @ferncakery https://www.instagram.com/ferncakery/?hl=en
Jewellery & Accessories: One Dame Lane @onedamelane https://www.onedamelane.com https://www.instagram.com/onedamelane/?hl=en
Stationary: Calligraphy by Laura @calligraphybylaura https://www.instagram.com/calligraphybylaura/ https://calligraphybylaura.ie