BRIDES DO GOOD – POP UP SHOP
We are lucky enough to live in a country where we can celebrate our weddings and remember them as the "happiest day of our life" – sadly this is not the case for all women around the world. Child marriage still affects many girls around the world. 'Brides Do Good', an enterprise close to all of our hearts, is working with charities to help end this tragic and illegal ordeal too many girls have to experience. On Wednesday 8th February, Bicester Village hosted an event for the Brides Do Good enterprise, 'Brides Do Good. Click below to read more about this wonderful event and how you can help their mission to end the devastating  of child marriage.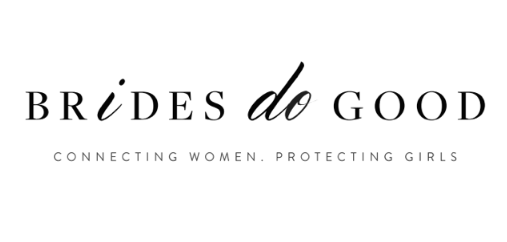 Brides Do Good – Pop Up Shop
On Wednesday 8th February, Brides Do Good launched their first pop-up bridal boutique in the heart of Bicester Village. A morning focused on raising awareness on the global struggles of ending child marriage, hosted by BBC Journalist, Jane Corbin and  style guru Louise Roe. The morning began with a Q&A with bridal industry professionals including bridal designer Ian Stewart, the founder of Brides Do Good Chantal Khoueiry, and our very own Caroline Burstein.
As soon as Chantal mentioned her dream to raise money to help bring an end to child marriages that happen internationally Caroline knew she wanted to help. Caroline researched into the horror of child marriages and was shocked to learn about the hundreds of thousands of young girls who are made to marry due to ignorance, poverty and lack of education in today's 21st century.
"Say "I do" to your dress and join a movement by brides, for girls."
All of this, bringing to light what a privilege it is for the team at Browns Bride to work so closely with so many international designers, to handle the most exquisite, luxury fabrics and to discover the most beautifully made dresses. This privilege in turn allows us to share the joy with our brides for whom their wedding day and dress will be remembered throughout their lives. But what happens to that beautiful wedding gown the day after the wedding? More often than not it is scooped up by mum or a best friend to be dry cleaned and boxed, unlikely to ever be worn again.
Thus, we now encourage our brides to either sell on or donate their precious dress to the Brides do Good charity. The money raised will go straight to supporting education in villages, legal support where it can be applied and to provide more safe havens for these brutally abused girls. We can't think of a better way to have our wedding dresses continue to bring joy and happiness to others.
A unique and sustainable concept, Brides Do Good offer the opportunity for brides on a smaller budget to own the designer dress of their dreams, whilst also helping the charity's mission to put an end to child marriage. Browns Bride will be donating lots of gowns to the new store, from designers such as Monique Lhuillier, Marchesa, Vera Wang & Lela Rose.
To find out more about this wonderful enterprise please visit www.bridesdogood.com