BROWNS BRIDE – MARCH 2020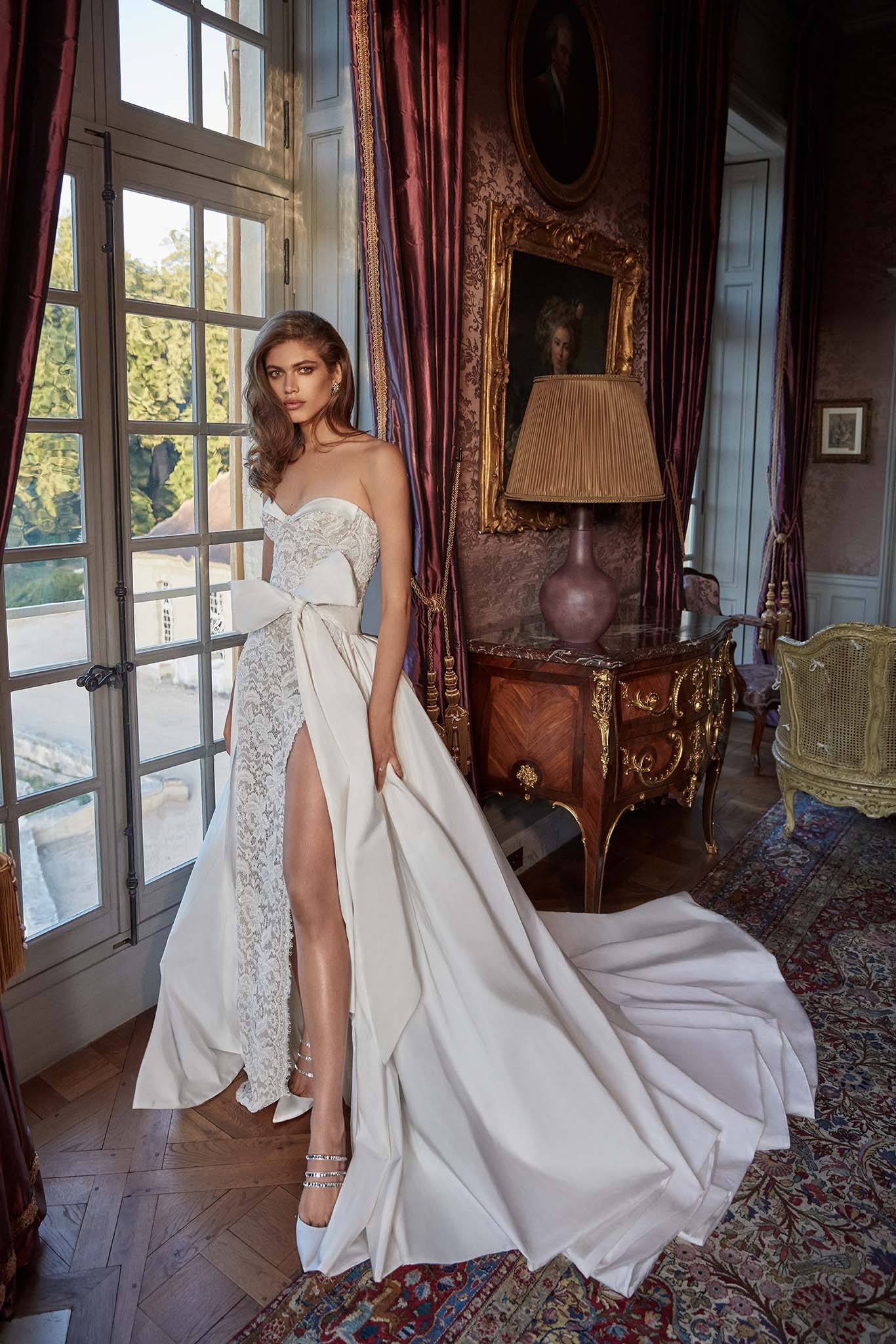 Spring is on it's way which means two great things; warmer weather and new dresses! We have welcomed a host of new gowns from some of your favourite designers, scroll down to see the new collection!
Our newest gowns from Galia Lahav include; Aretha, Judy, Maya and Judy. These gowns are brand new from the latest Fancy White Collection by Galia Lahav. Don't miss our Galia Lahav Trunk Show on March 12th – 14th where you can try on the entire Fancy White Collection exclusively at Browns Bride for its first UK debut!
Did you know Galia Lahav design two collections? At Browns Bride we are proud to stock both the Couture Collection and the diffusion line, GALA. Both collections are equally beautiful, the difference lies in their price and how they are made. GALA by Galia Lahav has a slightly lower price point due to the fact they make these gowns with fewer measurements. You can very rarely tell the difference between the two as each collection
Scroll through the gallery on the right to see the new GALA gowns we have recently received.
Cool and crisp as always, Lihi Hod does not disappoint with her latest collection. A plethora of -well cut gowns with clean silhouettes and varied necklines. Lihi does not over-embellish this collection, instead allowing the clean lines to carry the impact.
Mira Zwillinger designs some of the prettiest, most ethereal couture gowns you have ever seen. In this latest collection, Mira Zwillinger goes above and beyond the whimsical flair she is renowned for. Every delicate petal you see is attached to the gown with intricate hand embroidery, hundred of them adorn each gown creating unique, eye-catching patterns.
Monique Lhuillier wow us again with another incredible collection. The entire FALL 2020 campaign was shot in northern Italy, a romantic destination for Lhuillier's romantic designs. Monique introduces new shapes, necklines and fabrics in this breakthrough collection. There are bold hand painted silk fabrics which contrast the more simple materials used in other gowns. One thing is for sure, Lhuillier has not held back on the drama within this collection! The bold shapes and billowing skirts are certainly fit for a princess.
All of the gowns listed above are available to try on in store now! You can book an appointment in many different ways – you can call us on 020 7034 1400, email us at enquiries@brownsbride.com OR simply click here.