BROWNS BRIDE REAL WEDDING – AMELIA & ADAM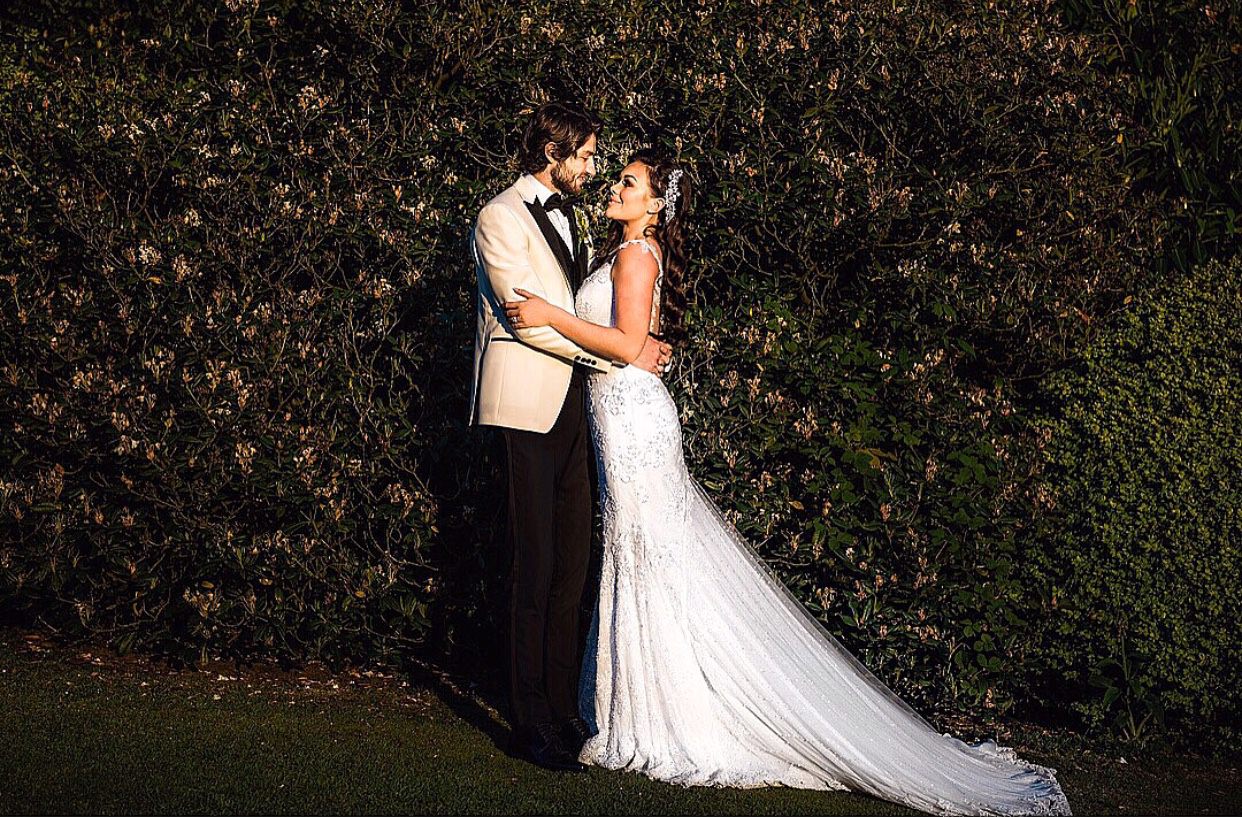 A Shimmering Galia Lahav Gown for a Glamorous Black Tie Wedding
In this blog we feature our very own bride, Amelia as she looks back on her big day. Amelia chose her Galia Lahav gown last year having met the designer, Sharon Sever at one of our exclusive Trunk Shows. Together Amelia and Sharon created her dream gown; a glittering mermaid showstopper which featured a detachable tulle over-skirt for the ceremony. Read more below as Amelia recounts her wedding day, her experience of meeting her dress designer and also a video capturing the magic of their special day.
A Shimmering Galia Lahav Gown for a Glamorous Black Tie Wedding
Amelia and Adam married on a warm summers day this June, in a venue fit for a princess buried deep in the Lancashire countryside with panoramic views of rolling hills. With the guests dressed in black tie and Adam in a white tuxedo, this wedding was nothing far from fabulous. Amelia carried an elegant bouquet of tumbling white orchids against her all white gown, which fitted effortlessly with the all-white theme. 
 Amelia chose her wedding gown at one of our exclusive Galia Lahav Trunk Shows where she was able to meet with the designer, Sharon Sever who helped to make her dream wedding gown a reality. The option of removing the dramatic princess over-skirt gave Amelia the best of both worlds, allowing her to have her princess moment for the romantic church ceremony and a sexy, showstopper for the black-tie reception. We will be having another Galia Lahav Trunk Show on December 8th & 9th, so don't miss your opportunity to find your dream wedding dress. Brides who book an appointment to come in will also have the opportunity to meet the designer himself!
Below you will find Amelia's account of her big day along with links to all the suppliers who helped make Amelia and Adam's wedding day a dream come true.
---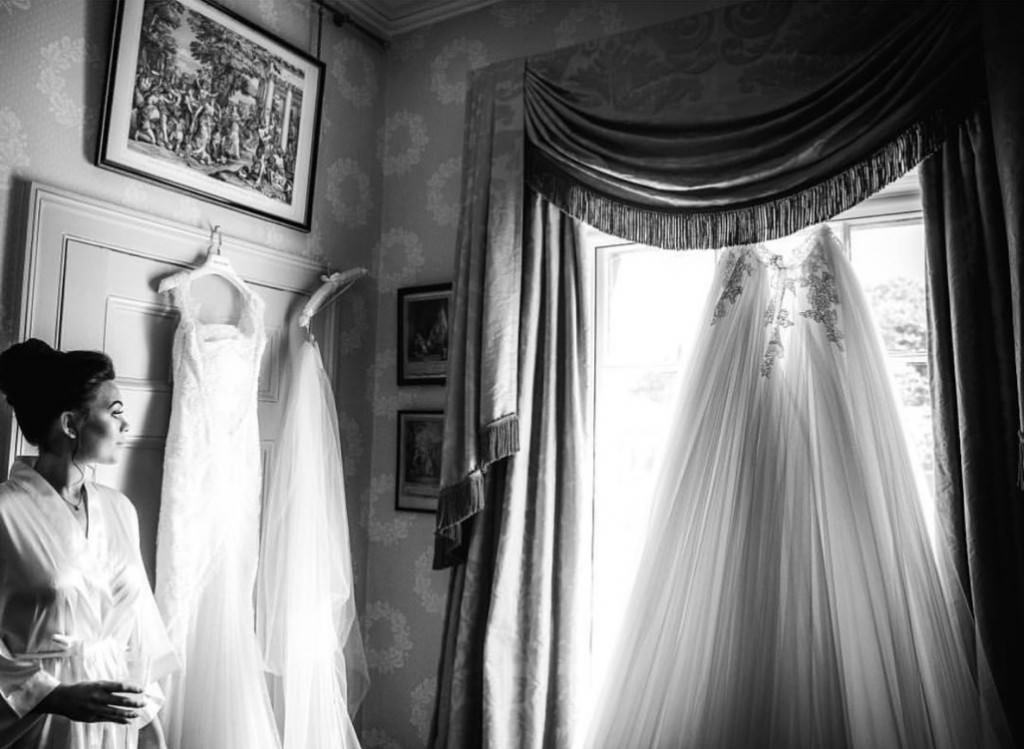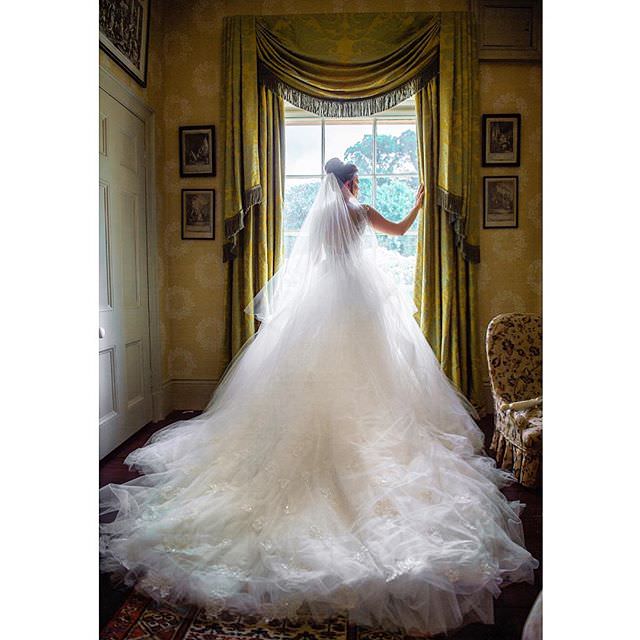 For as long as I can remember I always wanted to be a Galia Lahav Bride. Knowing that Browns Bride was the UK store who stock their one a kind dresses, I booked in straight away for an appointment during their Trunk Show in August 2016, to see my favourite wedding dress designs for myself.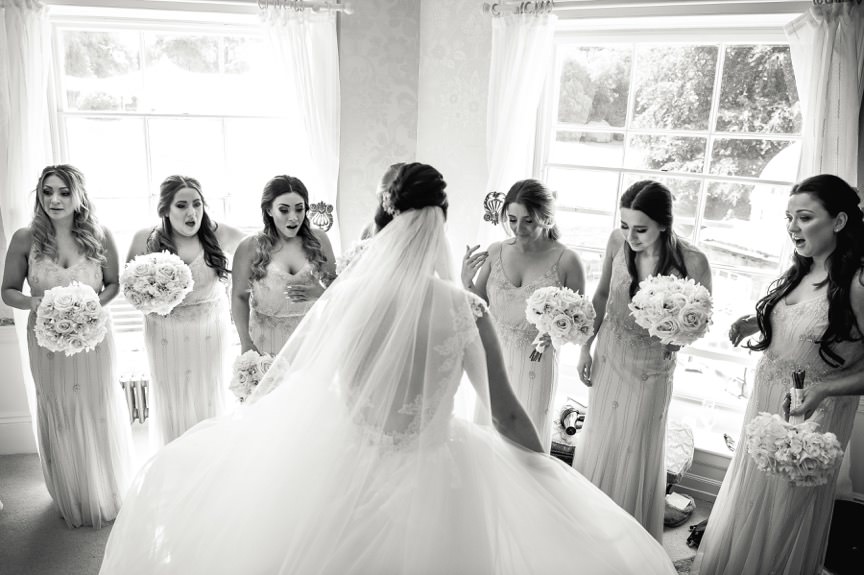 I always knew the style of wedding dress I wanted and just couldn't wait to try them all on, every one was so unique and beautiful, they were all so sparkly and each design was so different to the previous one. I tried on my wedding dress and knew it was the one although there were several things I wanted to change to make it a custom one off Galia Lahav dress, including the bust line, adding more lace detail to the back, as well as adding the most stunning tulle over-skirt for my dreamy day time look.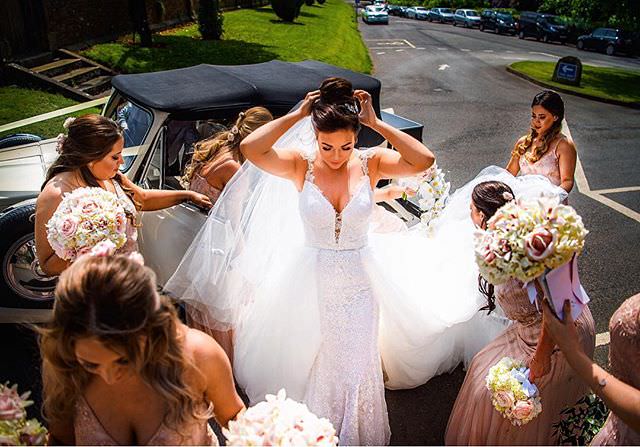 The first fitting was so daunting for me yet so exciting as I had never seen the dress that Sharon along with my ideas had designed for me… My own one of a kind Galia gown. Seeing it in front of me for the first time, literally took my breathe away. I could not believe how incredible it was and  it was so much more beautiful than I ever even expected.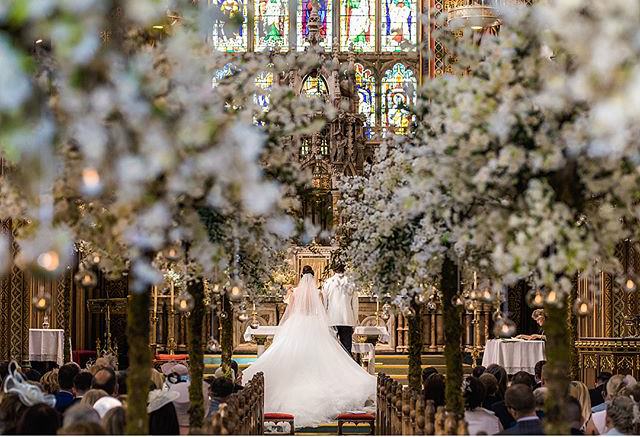 Brown's Bride made my experience out of this world from the very beginning the whole team were so welcoming, with my personal Browns Bride employee Lauren who was absolutely amazing, She made every alteration, change and appointment an absolute pleasure and made nothing seem impossible and greeted us every time with a smile, a hug and a glass of champagne.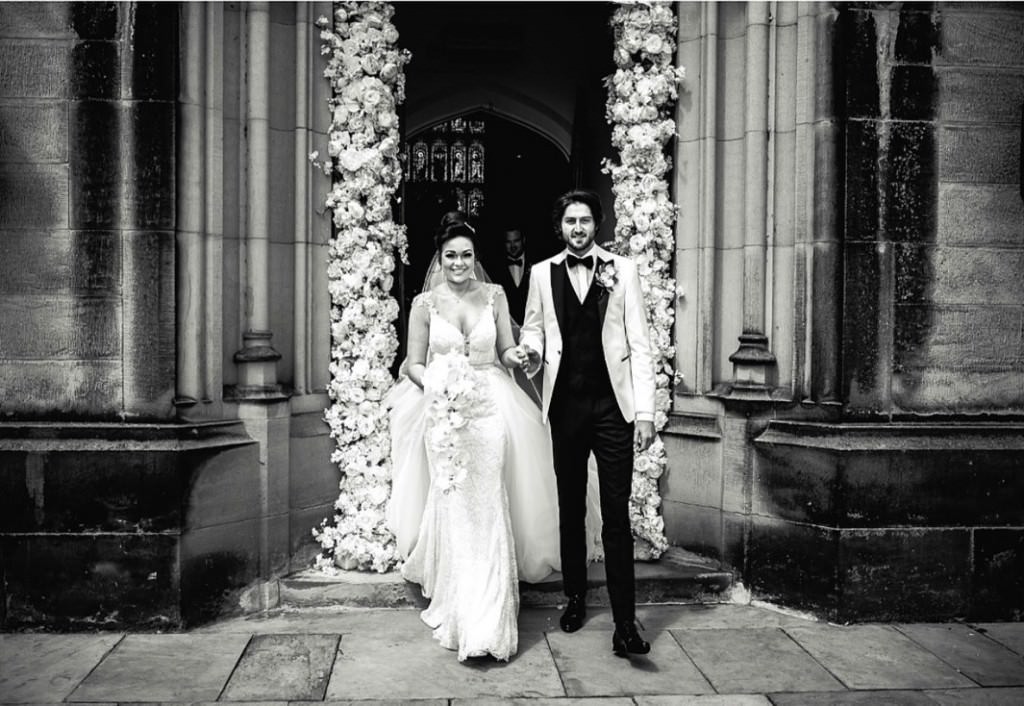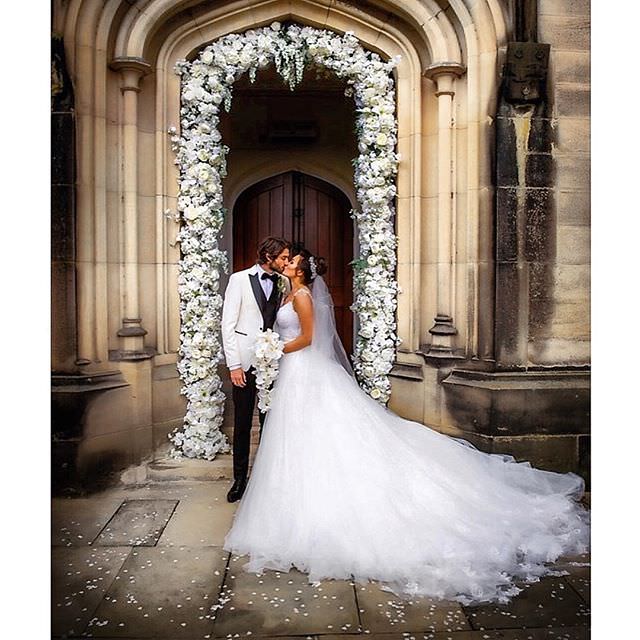 Another person who made my experience was Andrea, Browns brides seamstress. Andrea is so incredibly talented, she made sure my dress fitted me perfectly, that the length was just brushing the floor and that all the final alterations were done exactly to my liking, every fitting with her was amazing.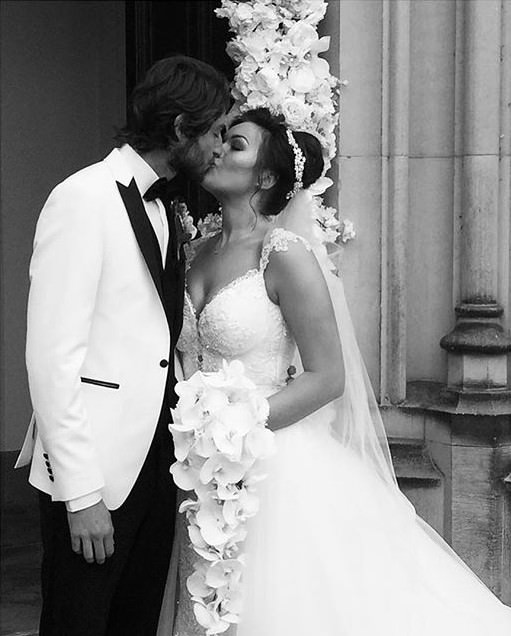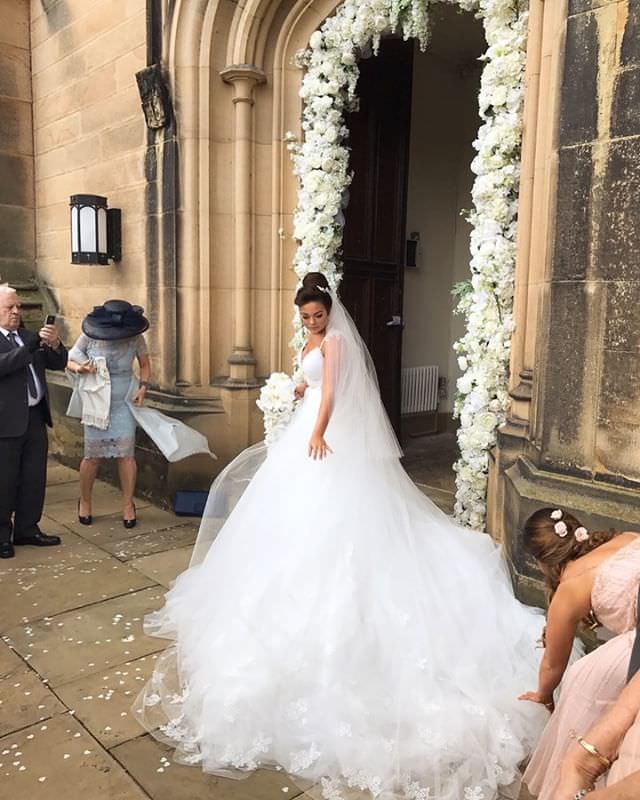 Last to mention is Sharon Sever, Galia Lahav head designer, he saw my vision of what I wanted my dream wedding dress to look like when I explained it to him at the Trunk Show back in August, he envisioned it just like I did, and made it all come true and more. I always wanted to be a Galia Lahav Bride, and they all made my fairy-tale dress a reality.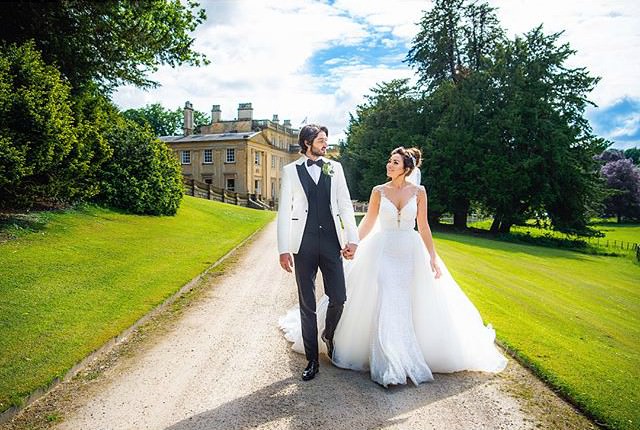 Our Ceremony was held at St Peter's R.C Church, Stonyhurst in Clitheroe, Lancashire. I went to school at Stonyhurst, and I always wanted to get married there as I had never seen such a beautiful church.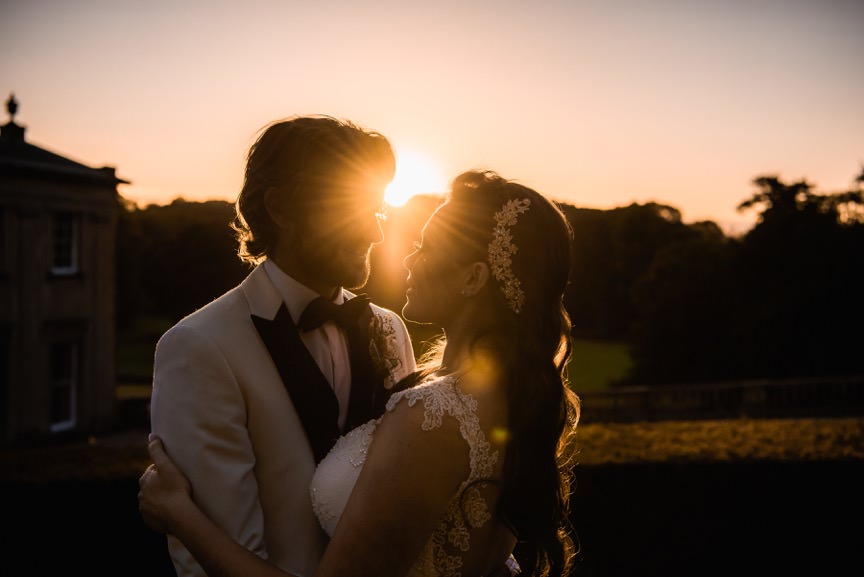 My florist, Margaret Mason, brought my visions to reality, and dotted blossom trees all down the aisle with fairy-lights hanging down and with a huge array of flowers on the alter, which was then finished of with a tall flower arch outside the church which was absolutely beautiful and fitted in perfectly with my day dress.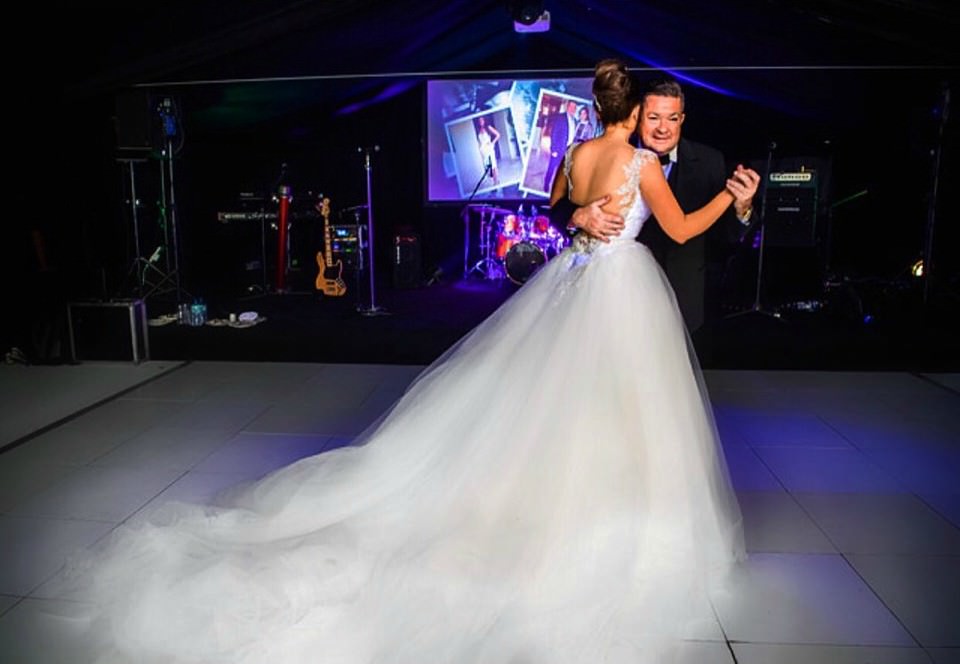 Our Wedding Reception was held at Broughton Hall Estate in Skipton, where we had a Marquee on the lawns outside the Hall for our Wedding Breakfast and Evening party where my overskirt came off, and my evening gown was ready to let me dance the night away.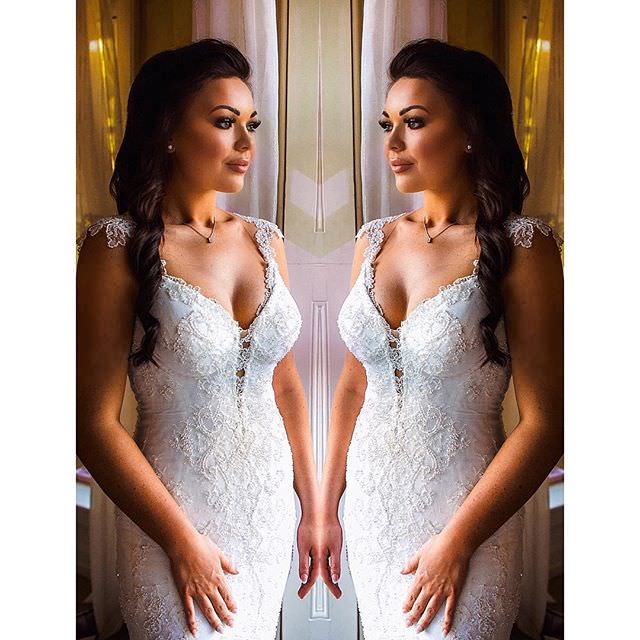 Everything was an all-white theme, the flowers, the tables, the cake and the floor you name it, it was all white! We had the evening section of the marquee hidden during the Wedding breakfast by a drapes which were then lifted at 8pm showing the dance floor and stage for the evening party.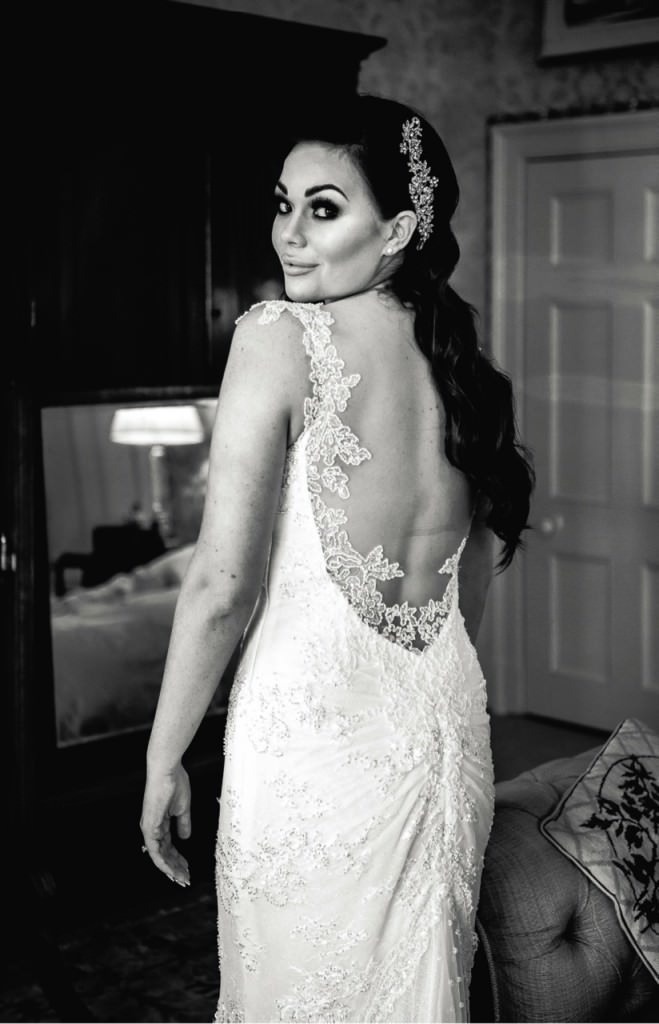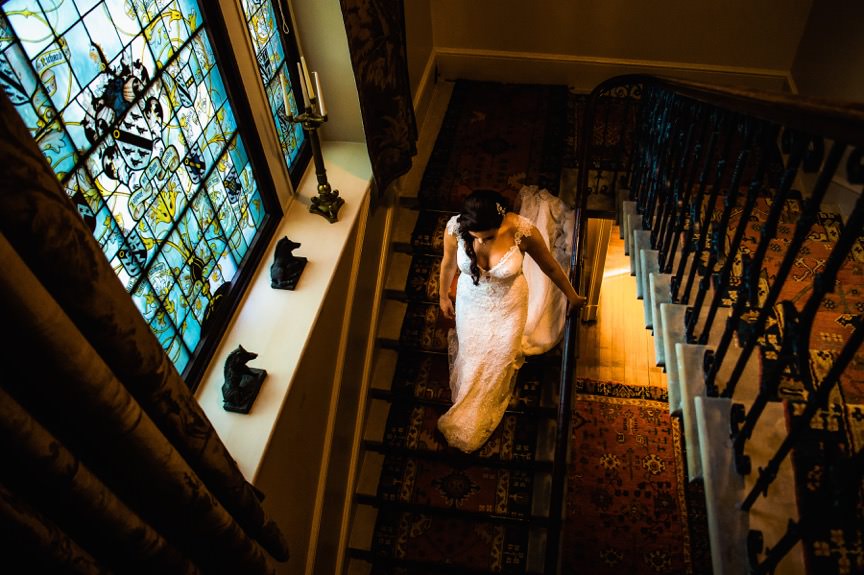 It really was our dream wedding. We had an amazing Pyromuscial fireworks at 10pm by the talented Optimum fireworks, 'The Talent Band' from London performing inside and it was simply the most perfect day I could of ever imagined, and the sun was shining all day!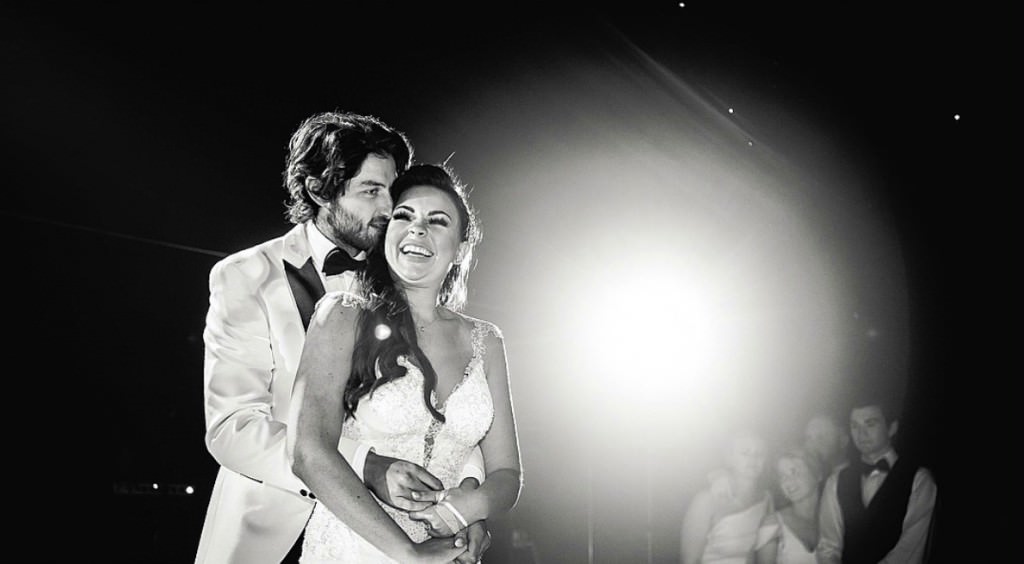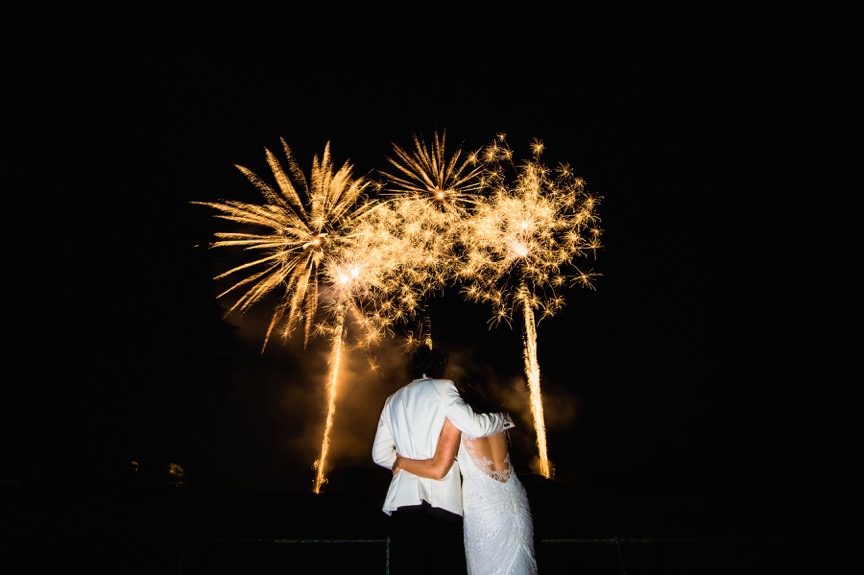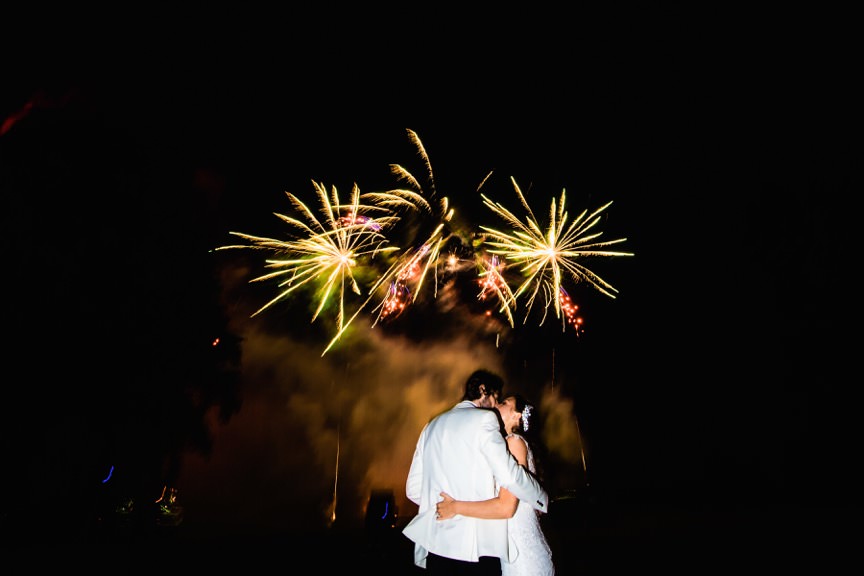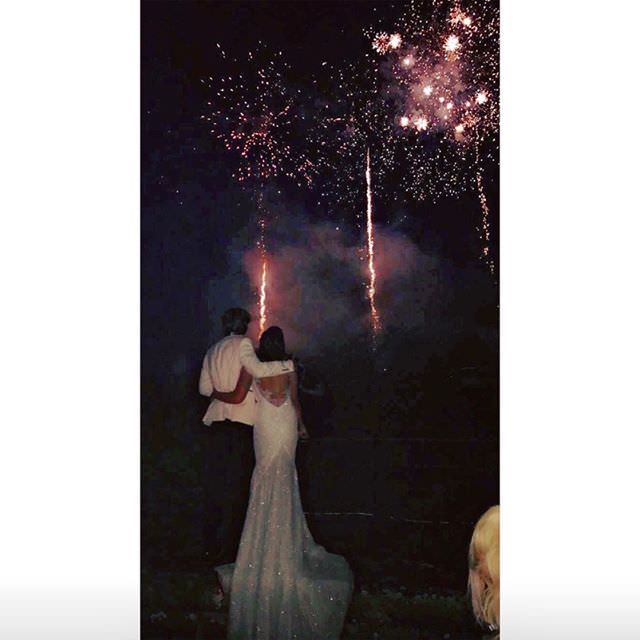 Amelia and Adam // Highlights from Marriage in Motion on Vimeo.
Amelia's supplier list:
Venue- Broughton Hall Estate Skipton.
Florist- Margaret Mason.
Photographer- Matt Warrington.
Videographer- Marriage in Motion.
Hair & Makeup – The Glambox UK.
Suits- Amelia's Menswear, Clitheroe.
Bridesmaid Dresses- Adrianna Papell.