BROWNS BRIDE STYLE DIARIES – MARCH 2018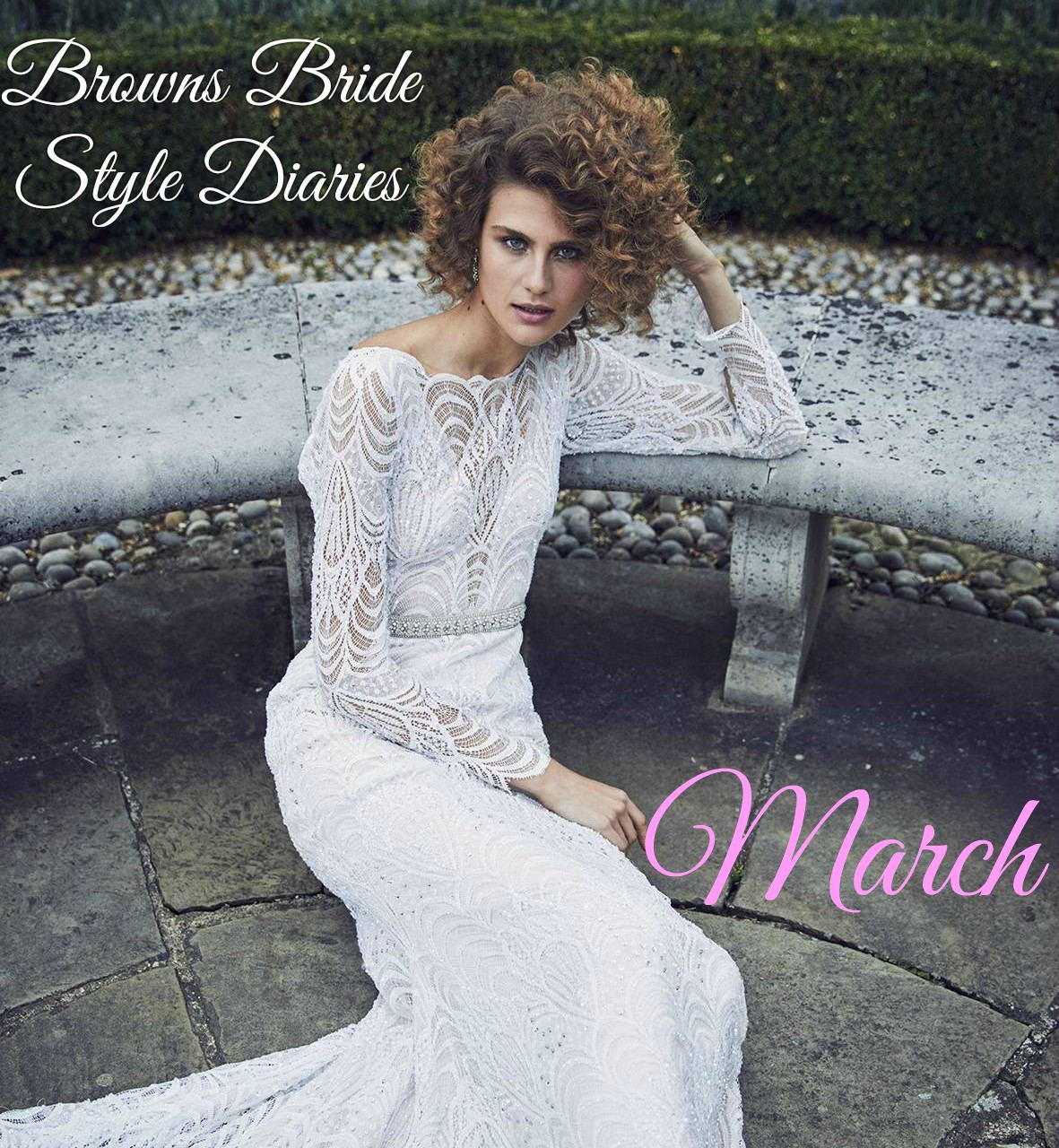 March blew in like a blizzard (literally). So with Spring not looking like it's sprung just yet – grab a blanket and a hot cup of something yummy and join us for our March Style Diaries. This month we bring you the latest gowns to arrive in our showroom and our upcoming Trunk Show dates from two of our biggest designers.
Browns Bride Style Diaries – March 2018
Upcoming dates for your diary:
Galia Lahav Trunk Show 22nd – 24th March
Mira Zwillinger 27th – 28th April
To book an appointment for any of the trunk shows listed, simply click "Book an Appointment" at the top right of this page!
Below you will find the latest gowns which have arrived in store at Browns Bride and are available to be tried on.
---
Galia Lahav – Juniper
This beautiful lace gown from Galia Lahav is designed with a matching off the shoulder cape. The gown glistens in every direction helps the entire ensemble glisten.
GALA 1001
Plunging to the waist and embellished with delicate flowers, this dramatic mermaid gown from GALA is designed to hug every curve. It's blush pink lining contrasts the exterior ivory lace detail adding depth and drama.
Mira Zwillinger – Harmonie
Mira have broken their whimsy signature with this elegant ballgown. Similar in cut, with its neat corseted bodice and billowing skirt but ever so different in detail. Mira takes a step back from her usual soft materials and works with a rich printed satin to create a more classic design. Complete with pockets and elaborate floral straps, this dress is a very modern take on a traditional gown.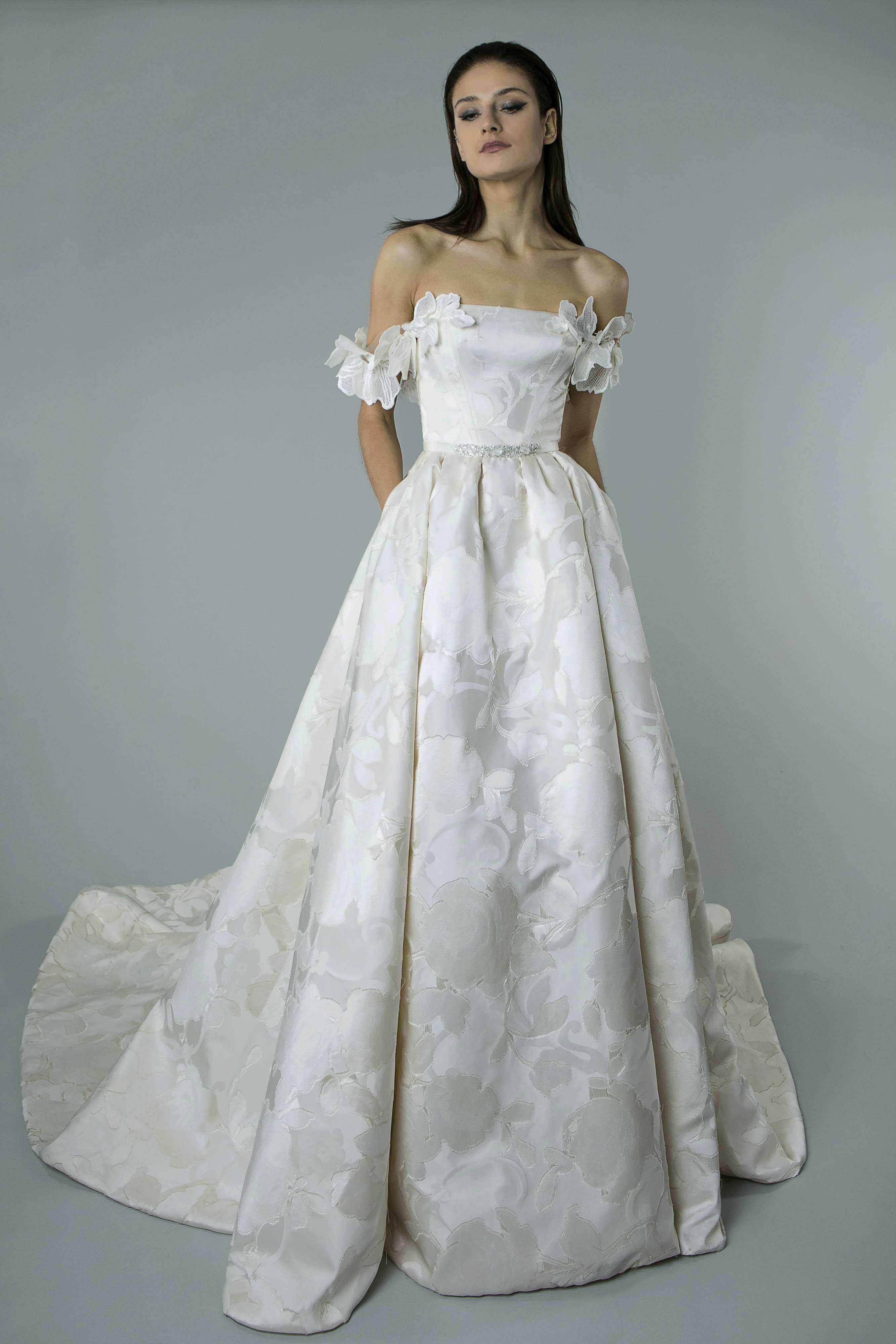 To book an appointment please contact us on 020 7034 1400 or alternatively you can email us at enquiries@brownsbride.com