BROWNS BRIDE STYLE DIARIES – SEPTEMBER 2018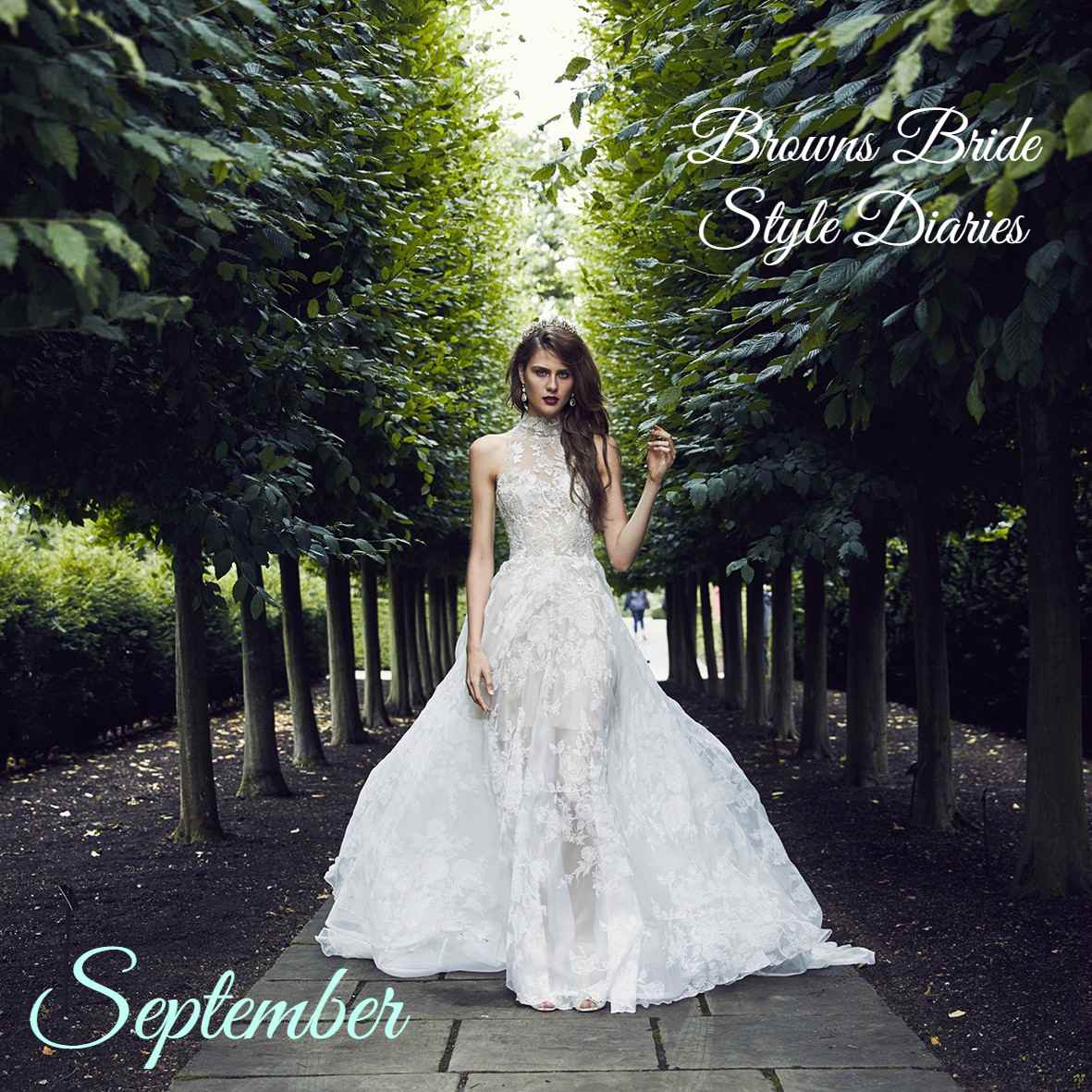 Summer is drawing to a close as the nights get darker and days get shorter. But to cheer up those post-summer blues we have two of the most exciting Trunk Shows happening at Browns Bride. Within weeks of each other we will be showcasing two of the biggest names in Couture Fashion; Viktor & Rolf and Marchesa. Click below to read about why we have picked these designers to be a part of our Browns Bride family.
Upcoming Trunk Show Dates:
Viktor & Rolf – 7th & 8th September
Marchesa Trunk Show – 21st & 22nd September
Below is a message from Caroline Burstein, the founder of Browns Bride. 
VIKTOR & ROLF:
'We have chosen September to introduce the latest collections from two very different Design duos, Viktor and Rolf and Marchesa, (created by Georgina Chapman and Keren Craig).
I fell in love with the V&R 'marriage' collection the moment I set eyes on it. The Dutch design duo Viktor Horsting and Rolf Snoeren founded their Design house in 1993 and have made their names as Fashion Artists always experimenting and pushing boundaries with fabrics and shapes.
For their newly formed 'Mariage' collection they have gone right into their 'couture' roots producing very wearable clean sharp modern silhouettes all with a nod to romance and tradition, whilst always keeping a truly modern twist. A Viktor & Rolf wedding dress is not for everyone but ticks all the boxes for the girl who is 'no frills' and a 'tomboy at heart'!
We shall be showing two collections this coming weekend SS19 and never seen by anyone before AW19 as it heads off for their NY premier in October! 
So if you are curious and think V&R marriage might be for you, then book for an appointment for the 7th and 8th September! We are very excited to be showing these special collections exclusively of course!
MARCHESA:
We've been carrying Marchesa's wedding dresses from day one and today we are celebrating 10 years of our exclusive partnership.  We will be showing their SS19 collection the weekend of the 21st and 22nd of September and on the Saturday 22nd we are delighted to say that we will be joined in the store by Keren Greg who designs all the embroideries and lace details for their collections. Each season the dresses are more stunning than ever as Georgina hones her design and draping skills for each gown. We are immensely proud and delighted to be associated with this beautiful and dynamic duo!
Call us on 020 7034 1400 to book an appointment for one of these exclusive, not-to-be-missed events!