ELIZABETH FILLMORE – EXCLUSIVE INTERVIEW AND PROMOTION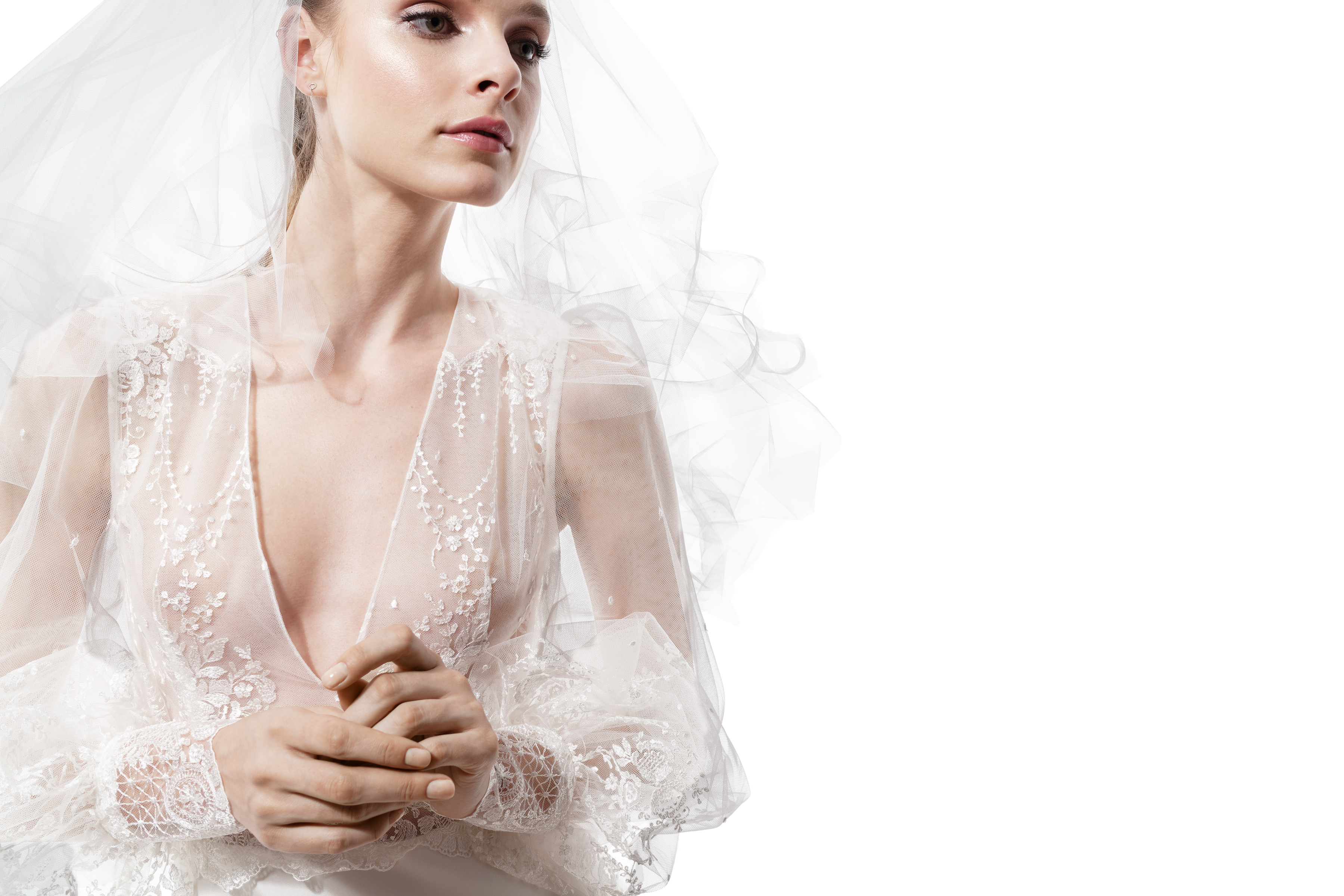 As you may have heard – Browns Bride is opening on June 15th! … But we wanted to reopen with a bang (a safe, socially distanced bang, but a bang nonetheless) – so we are kicking off our reopening with a special TWO WEEK long promotion on Elizabeth Fillmore gowns. To celebrate the promotion we chatted with Elizabeth to find out her favourite pieces in her collection and how she's been spending lockdown in NYC.
Let's talk dresses! Can you pick a favourite gown from your collection?
I have two favourites – CARA, because it is the perfect sleek, modern, luxurious, slip dress. And CHANTAL as it combines two of my favourite design elements, ethereal romantic lace, dramatic sleeves with a elegantly sleek bias cut silk crepe skirt.
More and more brides are looking at ways to customise their look during their big day. What gowns of yours lend themselves best to this concept?
Adding onto their modern, minimal look is a perfect way to personalize and add another unique element to your look. PHOEBE, CARA, and SIMONE are all perfect clean silhouettes that work beautifully with other delicate lace and tulle toppers. My INES lace jacket is one of my favourite additions. The over pieces also offer the bride an item that she can wear again to have as a special "look" reminiscent of her wedding day.
We love an accessory! In your opinion, what accessory should a bride never be without?
A fabulous shoe! — a stunning shoe can add such a pop of style to your look. I'm all for jewel tones, metallics, and black.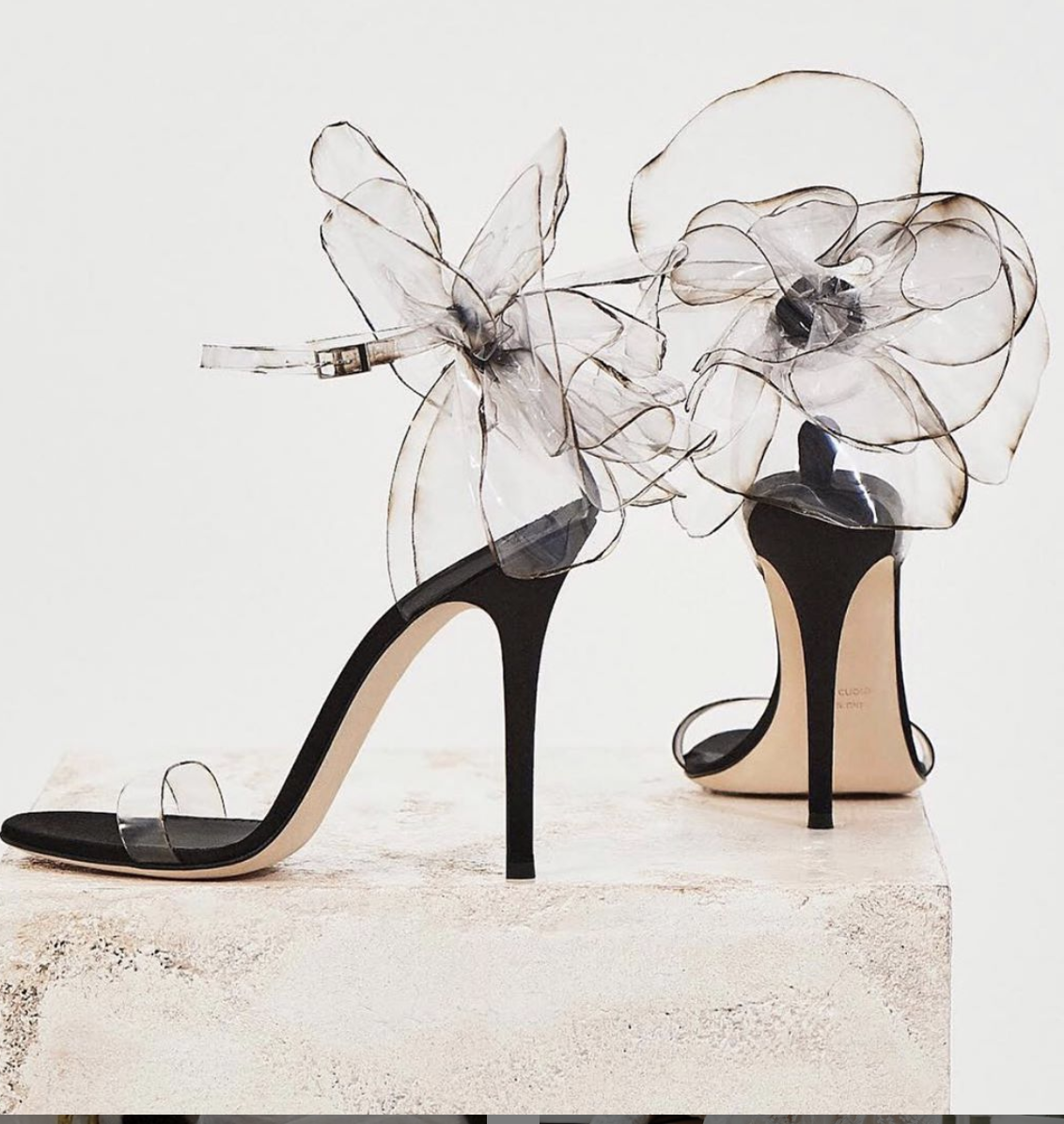 Over the last century there have been some incredible gowns worn by some iconic women. Which has been your favourite wedding gown worn by an A-lister?
Carollyn Besette Kennedy really epitomizes my ideal bride look. Her effortless elegance in the bias cut sheath dress she wore, is the back bone of my signature looks. The creation of my "MARGOT" sheath was a re-creation of the first dress I designed for bridal "BESETTE", named after the iconic bride Carolyn Besette – after several years I brought this dress back into my collection.
How have you spent your time in lockdown in NYC?
Besides taking care of my family and seeing a lot of Netflix, It's been a time of huge reflection and future planning for me. I've been really trying to adapt to what will be our "New Normal" in my business. I hope to be smarter now and even more in touch with my consumers than ever.
As we all start to enter this new world – what safety procedures have you put in place in your showroom?
We're lucky because we have a very large open space to spread out. We have put more distance between our atelier team, wearing masks, and when we do see clients it's a private one on one experience with masks, and following all government health guidelines.
As you're aware, many brides have had to cancel/postpone their wedding plans this year. What's your advice to them?
Yes, so many! Everyone needs to re-evaluate what they want their wedding to be like now. It's a great time to put more emphasis on the story you want to tell. Going smaller can be really special and filled with a new perspective and gratefulness for life. This evening we are actually attending a zoom wedding…
We are so excited to reopen our store after three long months with this special Elizabeth Fillmore promotion from June 15th-June 30th. Not only is this a fabulous opportunity to see additional pieces from Elizabeth' s collection – there are also discounts to be had!
The discounts will apply to Elizabeth Fillmore's entire collection along and additional pieces that she is sending over especially for our brides to be!
Email us for more details at enquiries@brownsbride.com