ELIZABETH FILLMORE – EXCLUSIVE INTERVIEW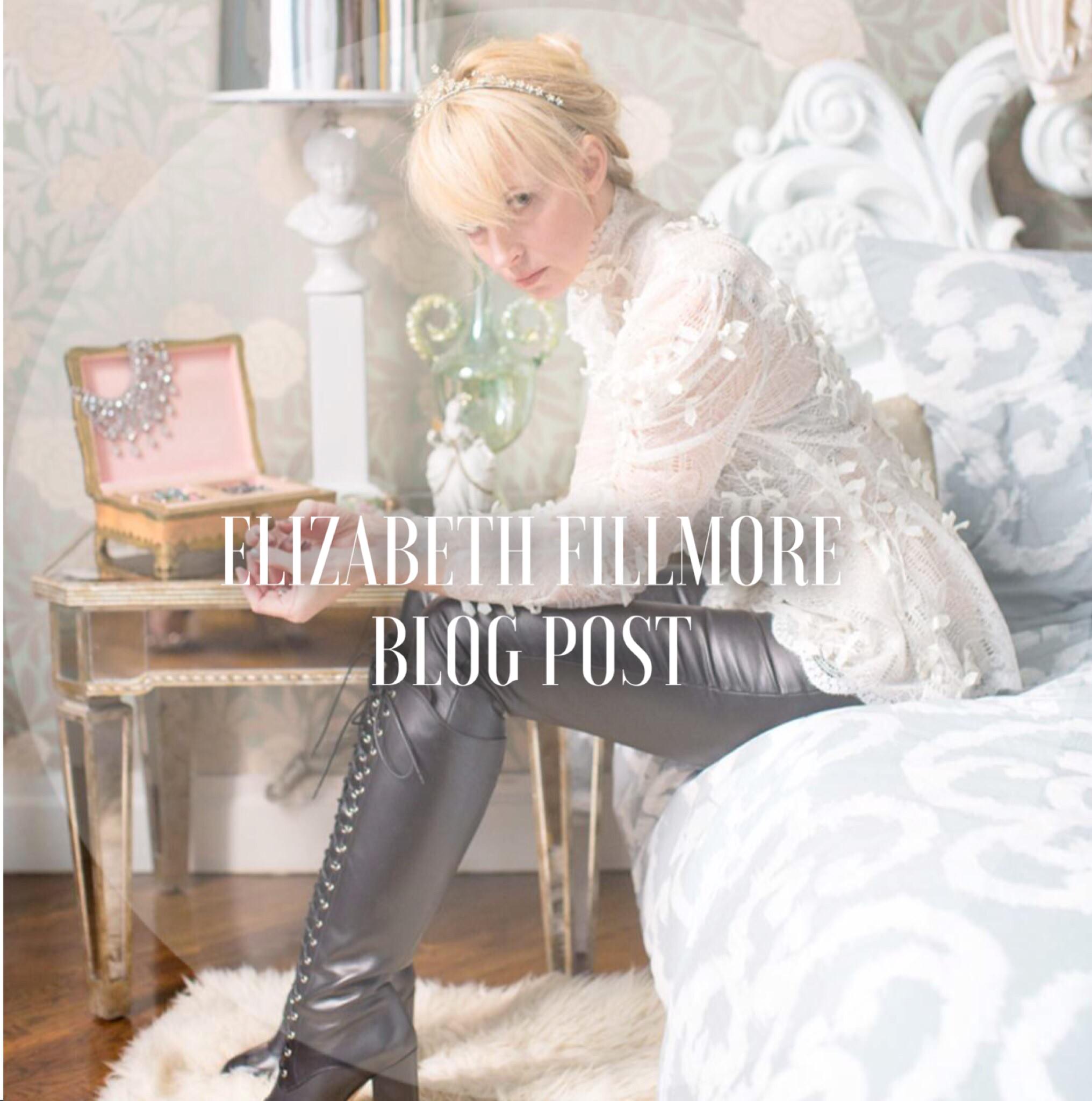 Elizabeth Fillmore began her own fashion house in 1999 after graduating from Parsons School of Design. Based in the fastest city in the world, Elizabeth runs her design studio in Manhattan, New York. It is here she brings beautiful designs to life with her small team of couture seamstresses; hoping to give all her brides the perfect balance of sophistication with a touch of femininity and an air of "bohemian".
With her upcoming Trunk Show in December, we interviewed Elizabeth to give our brides the chance to get to know her and the inspiration behind her collection.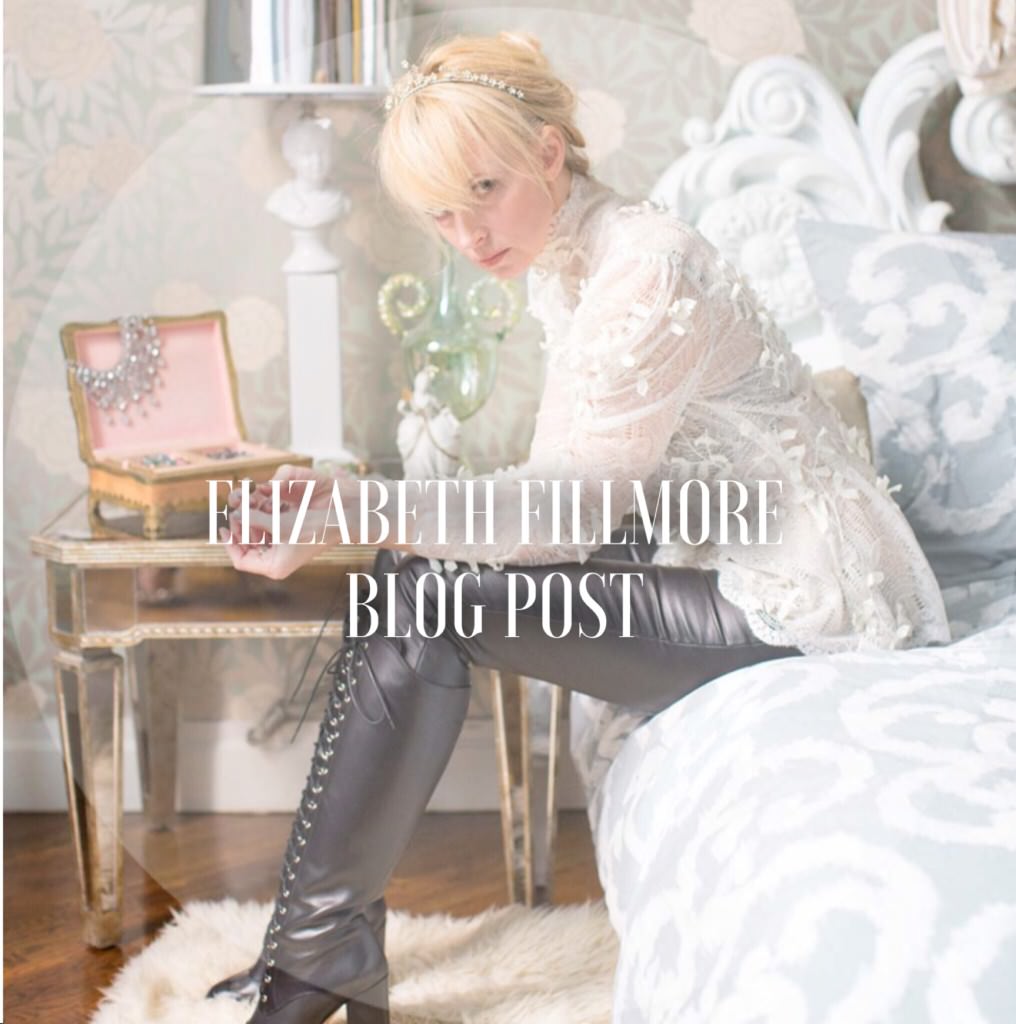 Elizabeth Fillmore
On 9th and 10th December we welcome Elizabeth Fillmore over to Browns Bride where she will debut her new collection "Love & Rockets". A collection complete with vibrant colours and seventies sleeves; plunging necklines and sensual low backs. This collection is the definition of romance and elegance with its floral motifs and bias cut silhouettes. The applique used throughout Elizabeth's collections is created in an exclusive mill whilst the luxurious silk-based fabrics are sourced in France and Italy. In her Manhattan studio, every dress is handmade and Elizabeth carefully oversees the production of each dress that leaves the studio, from the pattern that is first cut to the moment of completion. We interviewed Elizabeth Fillmore earlier this month to help give our brides more insight into this wonderful designer and her new collection straight off the runway in New York.
Welcome to the Browns Bride Blog, Elizabeth. Could you please start by telling us about how and when your brand was established?
I really began my Bridal collection in the end of 1999… prior I had my own evening collection which launched in 1995 – I carried the soft feminine sophistication over directly into my wedding gowns designs.
When working on a new bridal collection, what is the design process?
I always begin with a 'feeling' or sense of a mood when approaching the collection.  My designs are very true to my signature look & vibe. The fabrics come next – sourcing amazing & beautiful couture pieces is my favourite treasure hunt.  Finding a new motif , lace, or embroidery can allow for a plethora on new ideas and really makes each dress have its own personality…it's how you use them & where you decide to take them that makes your collection speak!
When you start designing a gown, do you have a particular type of bride in mind?
My bride is an independent beauty.  She is confident, with a hint to the artistic a real modern day romantic.  I think of the iconic beauty Caroline Besette Kennedy & images of Jane Birkin…feminine, sophisticated, and free… She chooses my design to look "effortless" & unique.
Could you pick a favourite dress from your new A/W 17 collection? And if so, why that dress?
It's always so hard to choose a single favourite dress from the collection — I love each & everyone for different reasons! For this Fall 2017 collection, the most personal piece for me is "Love & Rockets" — It's my signature slip gown in silk crepe that I adorned with coloured rose, vine & butterfly embroideries… truly a bespoke piece for the modern day romantic!
What key advice would you give a bride-to-be when choosing her wedding dress?
The best advice I can give my brides when searching for their perfect dress is to be "open" to other styles that you may not have thought you could wear.  Do go with your instinct – every bride knows when it's "the one" for you!
Thank you so much, Elizabeth for taking the time to talk to us on the Browns Bride Blog. We can't wait to see you in December for your Trunk Show.
Below you will find the dresses that will be available to try during the Trunk Show along with information on how you can book an appointment to come in store and meet the designer herself.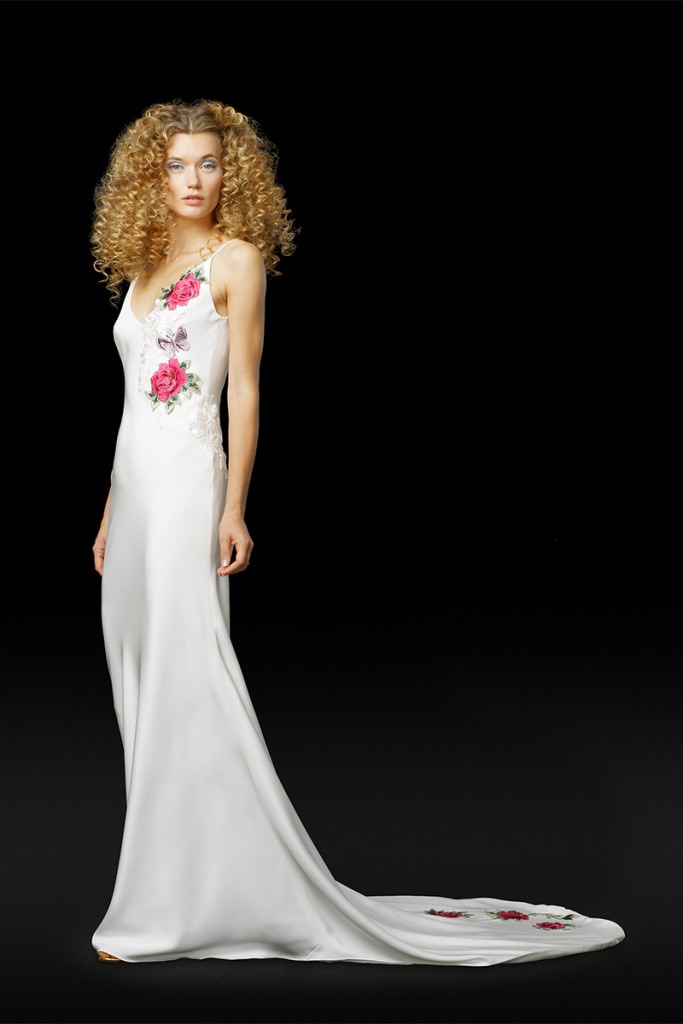 Elizabeth Fillmore – Love & Rockets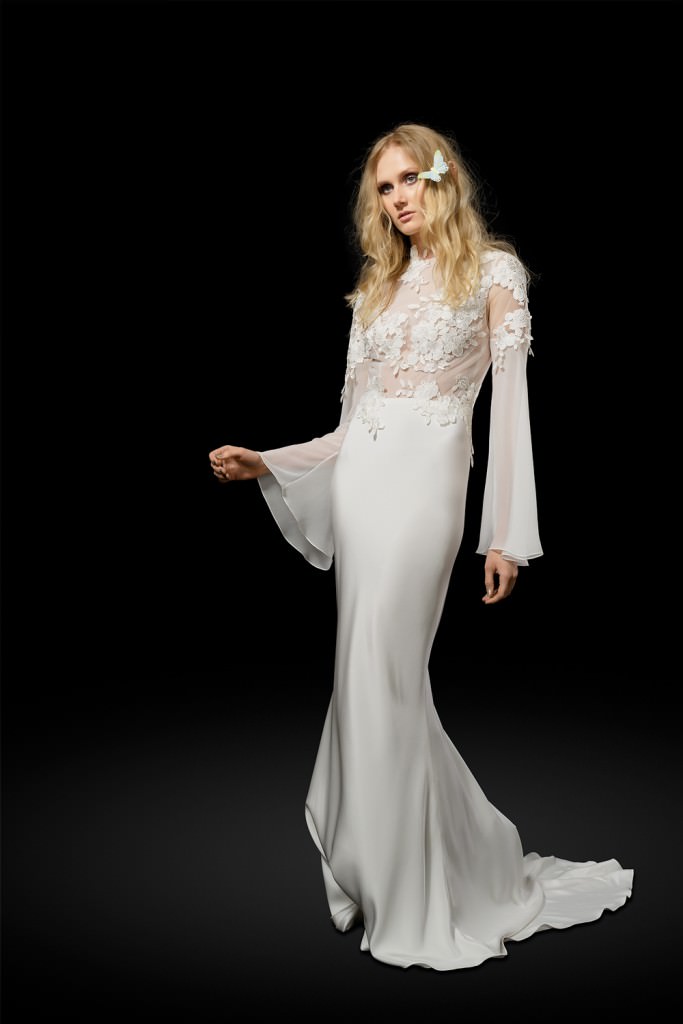 Elizabeth Fillmore – Freesia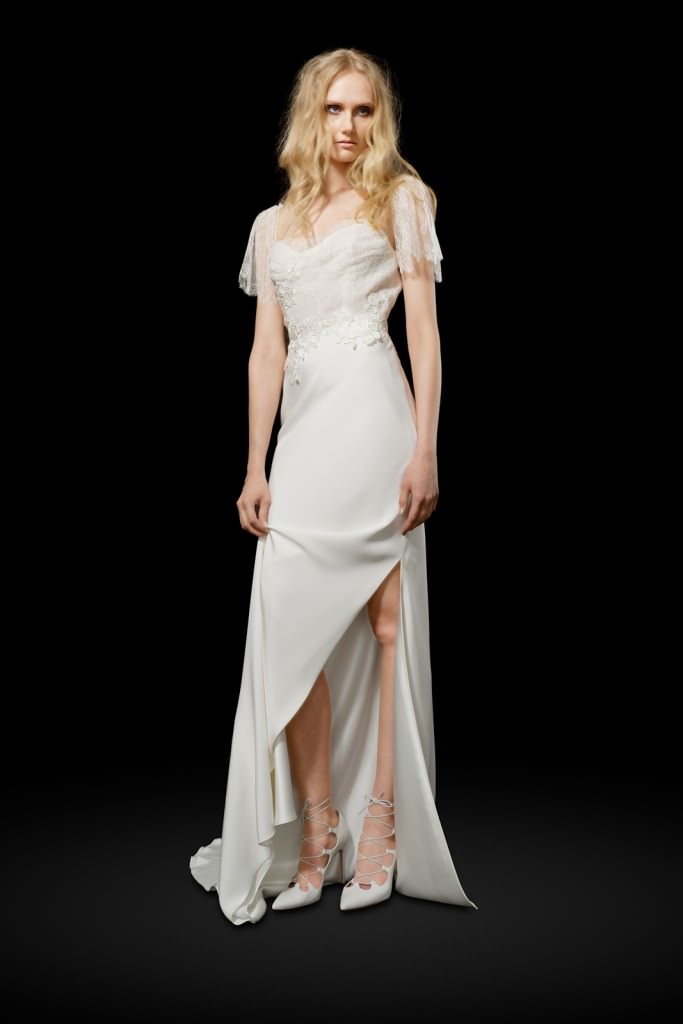 Elizabeth Fillmore – Whisper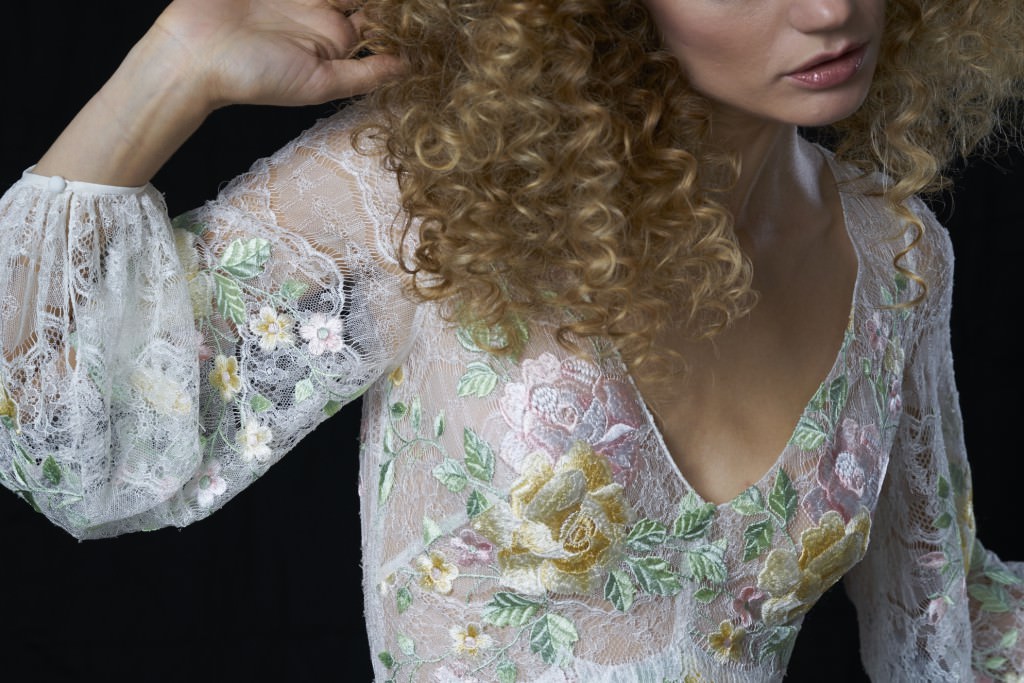 Elizabeth Fillmore – Felicity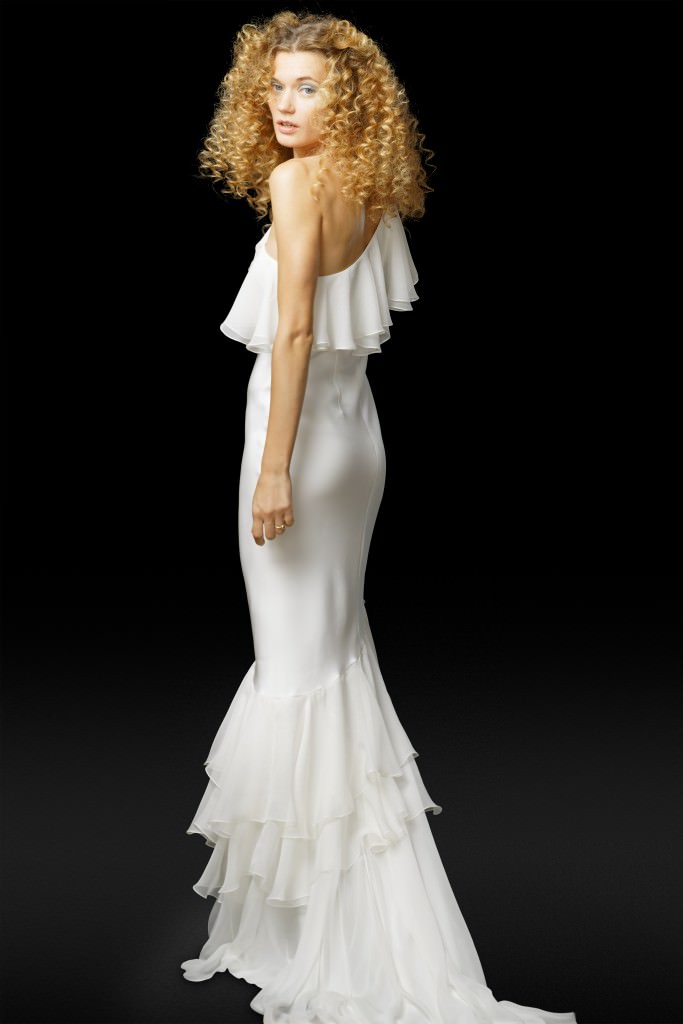 Elizabeth Fillmore – Gina
Book an appointment to come in store to try the new collection from Elizabeth on the 9th & 10th December.
Call us on 020 7034 1400 or email us at enquiries@brownsbride.com
To view our current collection from Elizabeth Fillmore click here