GEORGINA CHAPMAN AND KEREN CRAIG AT BROWNS BRIDE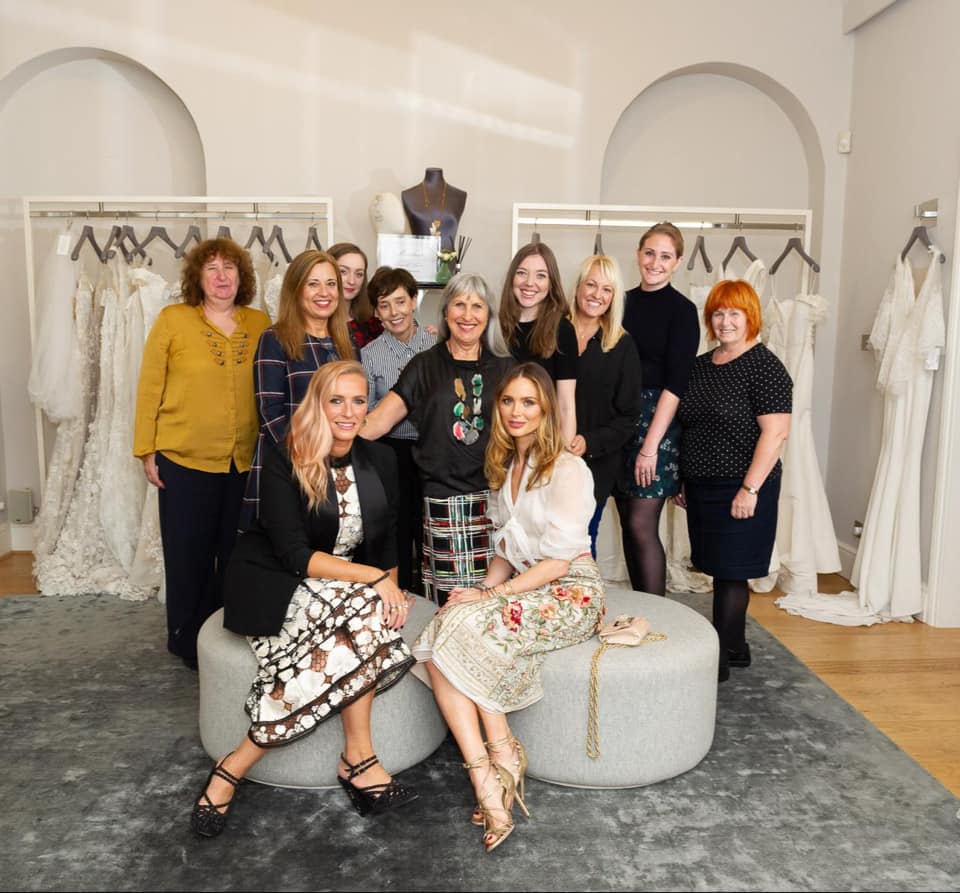 How lucky we were to have Georgina Chapman and Keren Craig join us last week for an exclusive afternoon tea. The design duo introduced their Spring Summer 19 Collection at The Marks Club in Mayfair. Click below to read all about this event and the inspiration behind Marchesa…
Last week design duo Keren Craig and Georgina Chapman joined us for an exclusive afternoon tea at The Marks Club in Mayfair. The event was coordinated to display the Spring Summer 2019 Collection. Guests attending the event were transported into the whimsical world of Marchesa.
Looking through a Marchesa collection is an immersion into the imagination and creativity of these two super-talented women. The Spring/Summer collection epitomises the Marchesa vision. Together, by combining their inspiration and talent, Craig and Chapman manage to create a story – not just a collection.
Designers are constantly asked the following question; "What inspired this collection?". Naturally, most will respond with an answer that changes as each year goes by. This is what separates Marchesa from the rest – femininity is the everlasting baseline for their inspiration. The Marchesa inspiration not a fleeting muse – it is an evolution of timeless romance.
  Romance and feminism oozes through each and every gown creating a spectacle of enchantment. The story they tell transcends across every collection designed, each collection is another spellbinding chapter to their novel.
View our current collection from Marchesa by clicking here.
To book an appointment to come in store and view our entire Marchesa collection, please call us on 020 7034 1400. Alternatively you can email us at enquiries@brownsbride.com