INES DI SANTO – EXCLUSIVE INTERVIEW AND TRUNKSHOW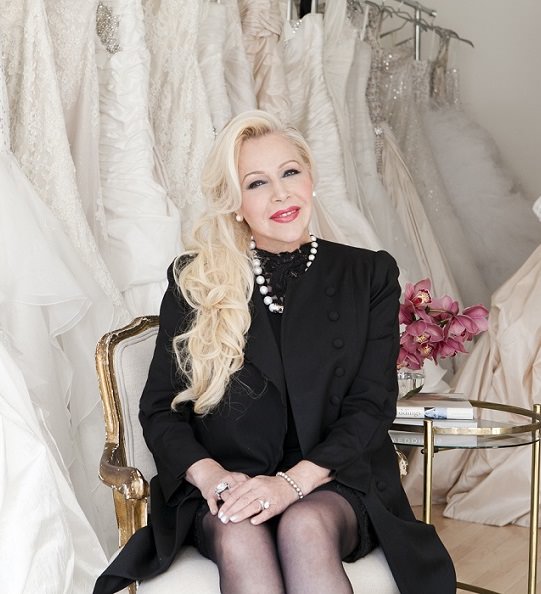 As we excitedly anticipate Ines Di Santo's arrival at Browns Bride next week, we thought we'd do an exclusive interview to introduce you all to her in advance. Click the link below to read about everything from design inspiration to royal weddings!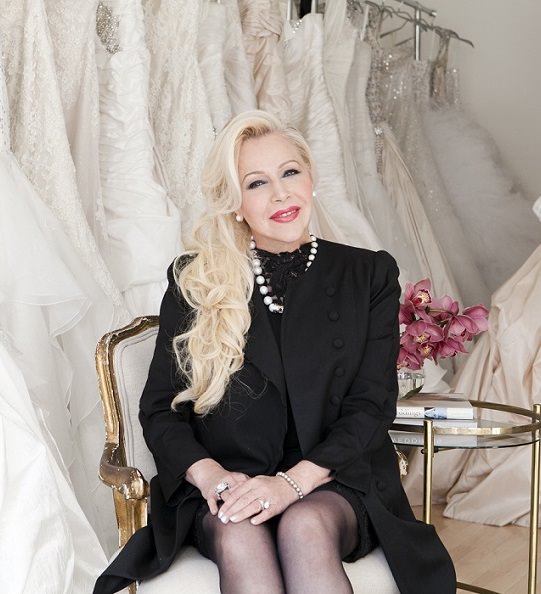 Ines Di Santo Interview
Welcome to the Browns Bride Blog, Ines. We are so excited to have you here in London with us next week. 
Thank you so much for hosting me. I am looking forward to meeting your brides next week!
Could you please start by telling us about how and when your brand was established?
I started my design house as a couture designer. I found myself doing a number of weddings for the daughters of my couture evening clients. I loved the work and decided to launch my bridal collection as a result.  I have been designing bridal collections for about twenty years now.
When working on a new bridal collection, what is the design process?
The answer to this question is that nearly anything can start the inspiration process. This collection started with an image of a pearl placed inside the ear of a lovely woman in a book I received as a gift. The pearls took on a life of their own and sent me down a number of directions from the design of the gowns and full circle into our campaign photo shoot. Past inspirations have come from everything from a piece of music to a poetry selection. Some small thing will catch my heart and the sketches flow from that spark.
When you start designing a gown, do you have a particular type of bride in mind?
I can't say that I have a specific bride in mind. Over the years, I have come to realize that it is the bride herself who makes this choice. Each season, I try to create choices in style, fabrics and shapes so that each bride can decide how she wants to feel and present herself on her wedding day. I do love to listen to a bride as she tells me a bit about herself and what she loves and is important to her. Together, we often find that from this conversation comes 2-3 clear choices that speak to her vision.
Could you pick a favorite dress from your new A/W 17 collection? And if so, why that dress?
I can't. The gowns all come from different places inside my mind. I try to give all that I can to each style and hope that it resonates with another women.
Let's talk royals – what spurred you to sketch a wedding dress for Meghan Markle?
Prior to her engagement, I was asked for a design and my thoughts about dressing Meghan. We have a special place in our hearts in Canada for this couple and it was a pleasure to imagine what kind of style she would select. She is a beautiful woman who has already developed her own sense of style- I love to see a woman this young own the space she moves in with such presence and confidence. She is special and I look forward to watching her make her mark on the world.
Finally, What key advice would you give a bride to-be when choosing her wedding dress?
Many things have been said about selecting a bridal gown. My best advice would be to follow your own heart.
Thank you so much, Ines for taking the time to talk to us on the Browns Bride Blog. We can't wait for you to meet our brides at our Ines Di Santo Trunk Show next week!
To book an appointment for our exclusive Trunk Show and to meet Ines Di Santo herself please contact us on 020 7034 1400 or alternatively you can email us at enquiries@brownsbride.com