INTERVIEW WITH HEAD OF DESIGN AT DE BEERS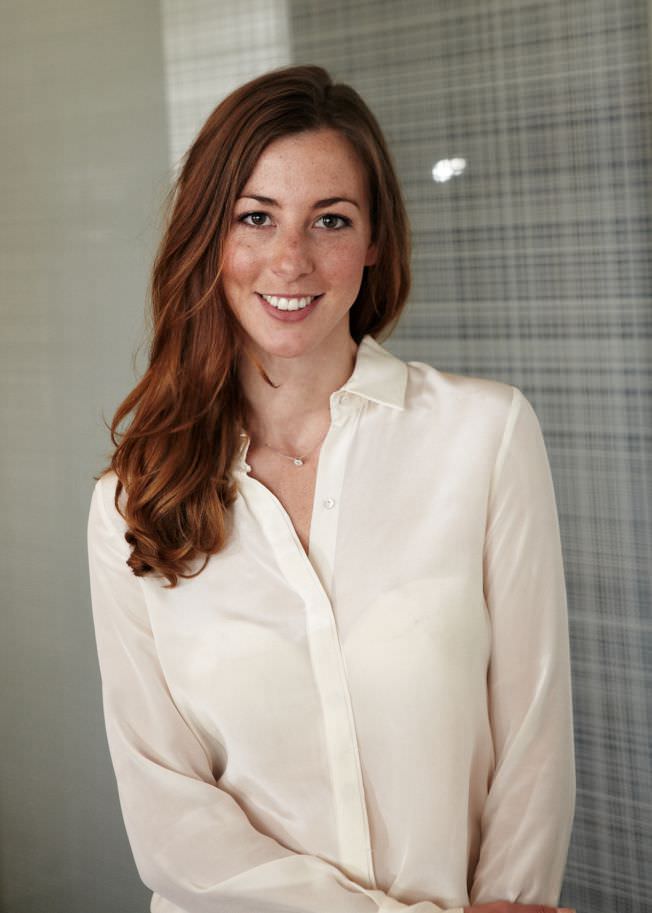 This week we reveal our exciting collaboration with De Beers…
De Beers are renowned world wide for their extraordinary jewellery. So, it is with great pleasure that we have collaborated on an exciting venture showcasing De Beers' outstanding collections alongside the finest in designer bridal wear handpicked by Caroline Burstein.
This exhibition will be open to the public in the flagship store at 50 Old Bond Street, London from October 23rd-November 15th 2013.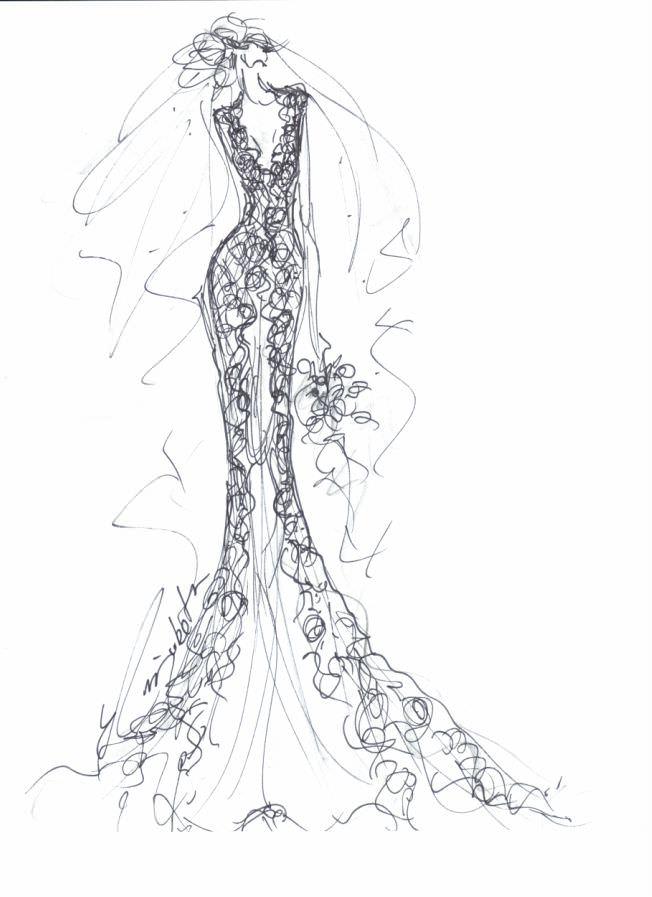 A sketch of 'Arabelle' by Elizabeth Fillmore
Because of this collaboration we have been lucky enough to interview the head designer of De Beers, Hollie Bonneville Barden, in order to understand a bit more about the design process involved in creating and crafting such beautiful engagement and wedding rings. Hollie graduated from the Central St Martins College of Art and Design with a First Class Honours in Jewellery Design. Hollie's beautiful visual aesthetic was discovered by De Beers when she was commissioned  to create one-off illustrations for  the De Beers book, published by Assouline. Hollie then joined De Beers as our Jewellery Designer in 2011 bringing her talents to our beautiful designs across our entire product portfolio, including creating bespoke designs for our clients.
BROWNS BRIDE Q&A WITH HOLLIE
For the exhibition, De Beers chose jewellery specifically for each Browns Bride dress. How did you match the jewellery to the dress?
"De Beers collections offer a variety of styles that fuse the elegance of diamonds with iconic classic and contemporary designs to suit each and every single dress."
 Where do you take your inspiration from when designing the different jewellery collections?
"Every project is different but the common threads really come from nature and the diamond. Both express Power and Grace and I love to play with concepts. Within both there is life, light and wonder."
Do you ever design bespoke engagement rings for brides?
"Yes, we have a lot of these kind of bespoke requests. It's a great moment for the couple to enter into this creative process and ensure they get something truly timeless and unique."
Do you take inspiration from any iconic female figures when designing the jewellery?
"Not as such but the female muse does play a pivotal role in my design process. The woman is at the heart of the jewellery I am creating and I want to honor and celebrate her power and grace with something that is sensual and dynamic."
How long does it take to craft each ring?
"It is impossible to say as it depends on the complexity of the design and the diamond selection. Sometimes the simplest things take the longest to crack when you seek perfection."
Can you explain the process involved from the design stage up to the shop floor?
"It really is an emotional journey, from design through to the interpretation by our master craftsman, diamond selection and finally fine tuning the prototypes until we are completely happy with the creation. There are many stages but it is a team effort to make it all happen."
What is your favorite part of your role at De Beers?
"I am lucky to be a part of an amazing moment for De Beers as we spread our wings into high jewellery. This allows me to express our creative soul and create inspirational pieces of jewellery."
Each of our chosen designers have created a drawing of the dress that will be showcased at De Beers so here is a sneak peak as to what you can expect to see.
Johanna Johnson – 'Hero'
Marchesa – 'Georgina'
Peter Langner – 'Purcell'
We look forward to welcoming you at De Beers!
The Browns Bride Team x