LELA ROSE – INTRODUCING THE FAB FOUR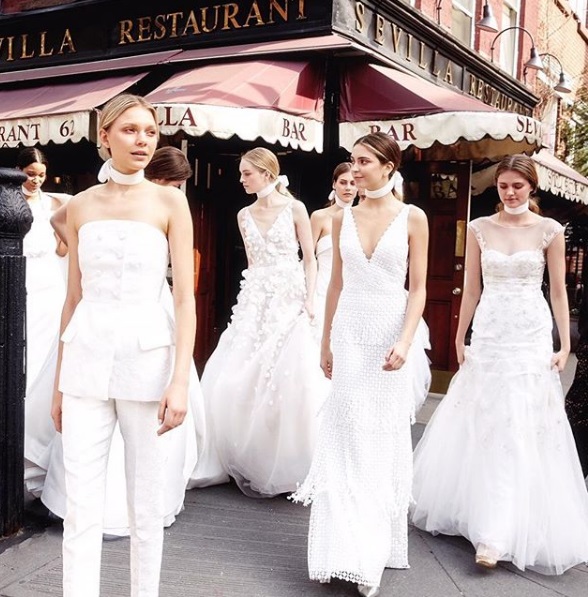 As exclusive stockists of Lela Rose in the UK we would like to introduce you to her newest gowns here at Browns Bride. Four beautiful gowns each with their own unique personality; from classy and demure to sassy and playful. Read all about the Fab Four from Lela Rose below!
Lela Rose launched her Bridal Collection in 2006 after having graduated from The Parsons School Of Design in 1993. It was here that her love for couture fabric wove its way into her effortlessly elegant designs with inventive hand-crafted details. Her luxurious, refined and intricately designed creations have established Lela Rose as an internationally recognised and well-respected designer.
Lela Rose designs with such versatility and diversity in each of her collections. Every individual gown has its own unique personality whilst also maintaining an air of timelessness. The one thing we love most about Lela Rose gowns is how monumentally minimalist they are. The four newest gowns below certainly epitomise the meaning of 'elegant simplicity'. We've renamed these new gowns "The Fab Four" and if you scroll down you'll see why…
The Fab Four
THE DAWSON
 By far the sassiest of the gang – the Dawson Gown is the life and soul of the party. This retro midi gown elongates the brides silhouette and the figure-hugging fit enhances shape. Chains of guipure lace create a 60's style fringe. Perfect for being spun around that dance floor!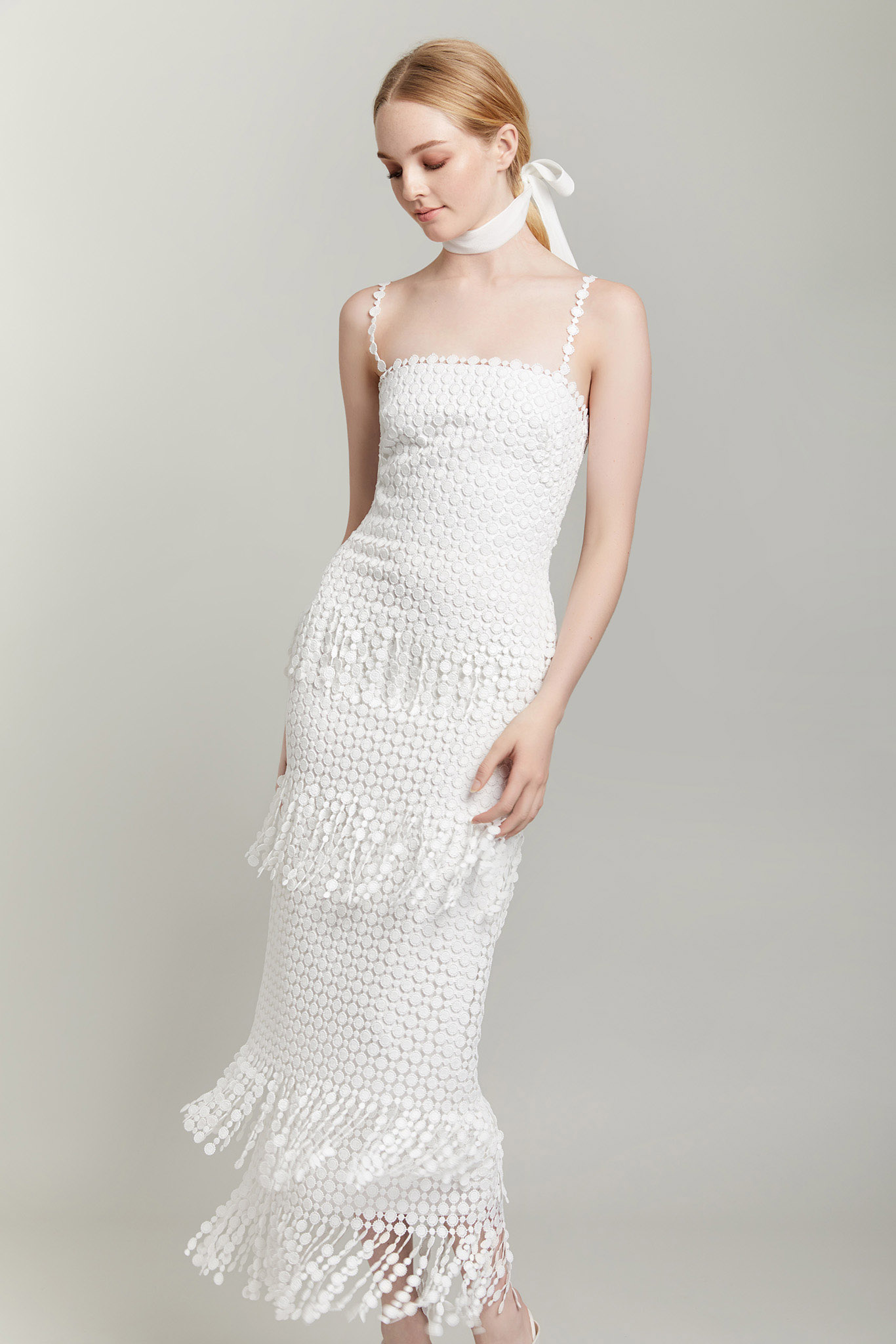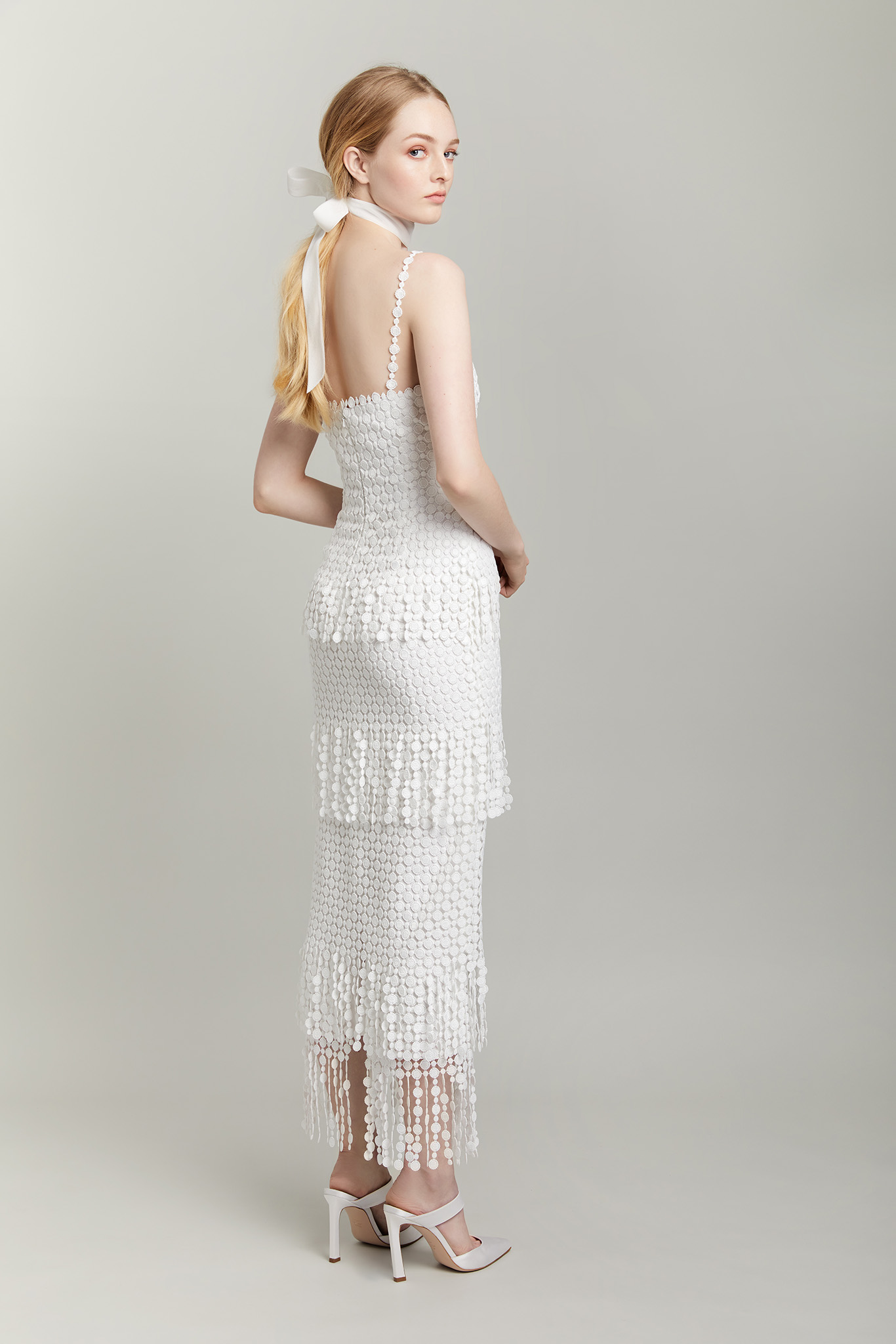 THE BARONNE 
The Baronne gown is a modern take on a traditional A-line gown. The striking architecture of the bodice creates drama, whilst the minimalism of the A-line silhouette and simple Magnolia silk skirt give effortless "chic" flair.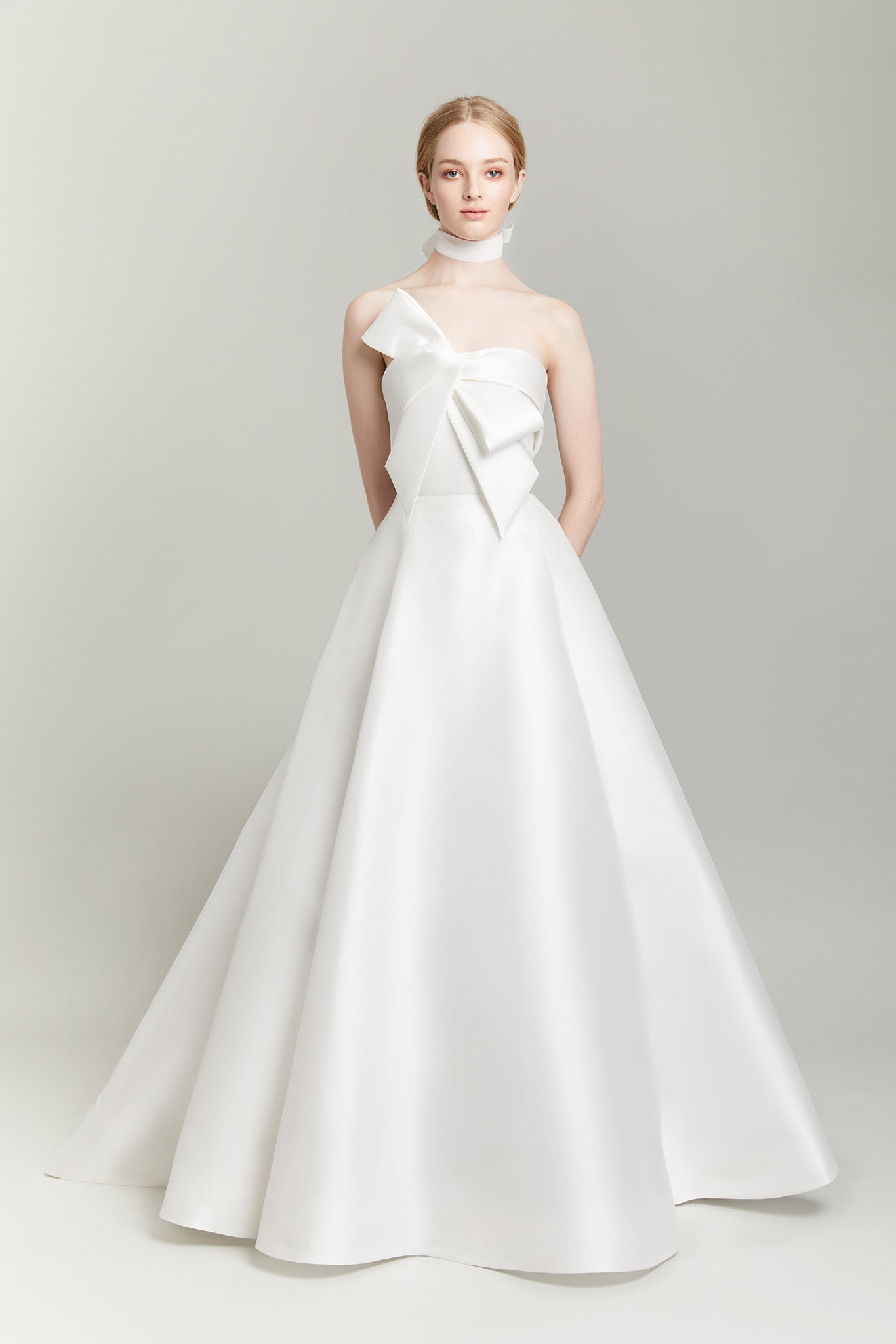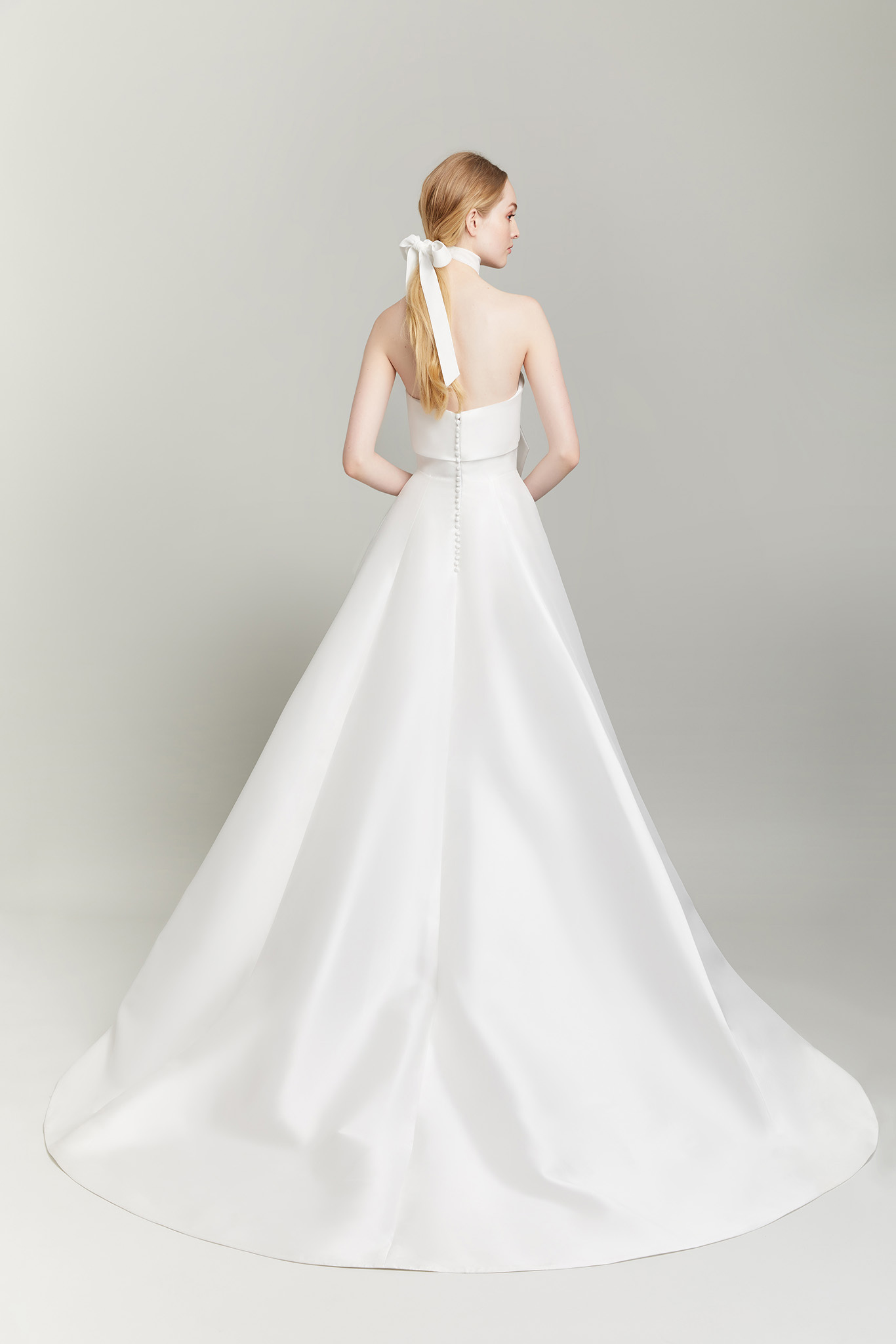 THE HALSEY 
A quirky tailored number for a bride who wants something a bit different! This two piece is made up of a double-breasted floral embossed Matelassé peplum top with a matching pant. Symmetrical flap pockets sit on either hip with covered buttons running down the centre front. Perfect for a classy civil ceremony in the city!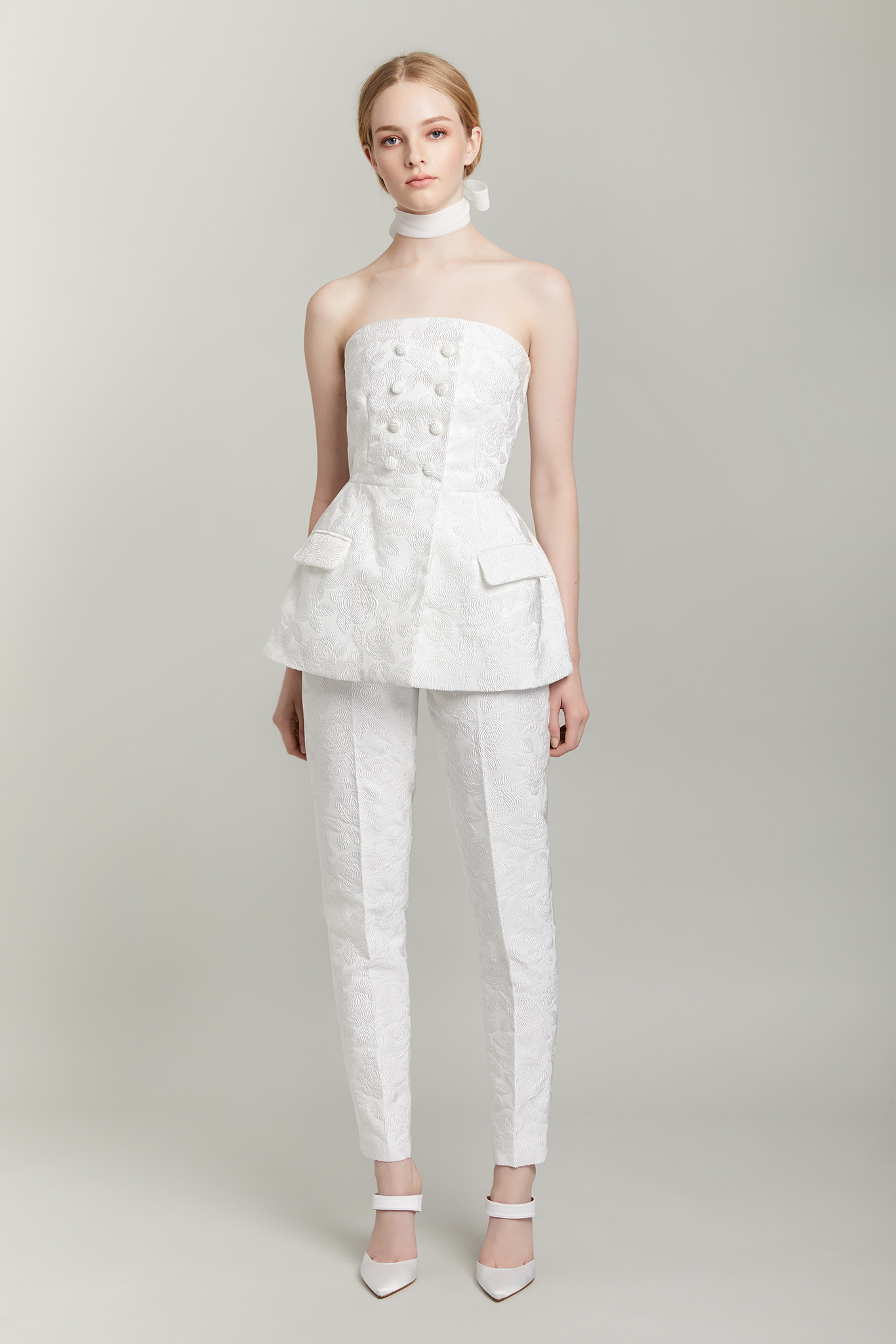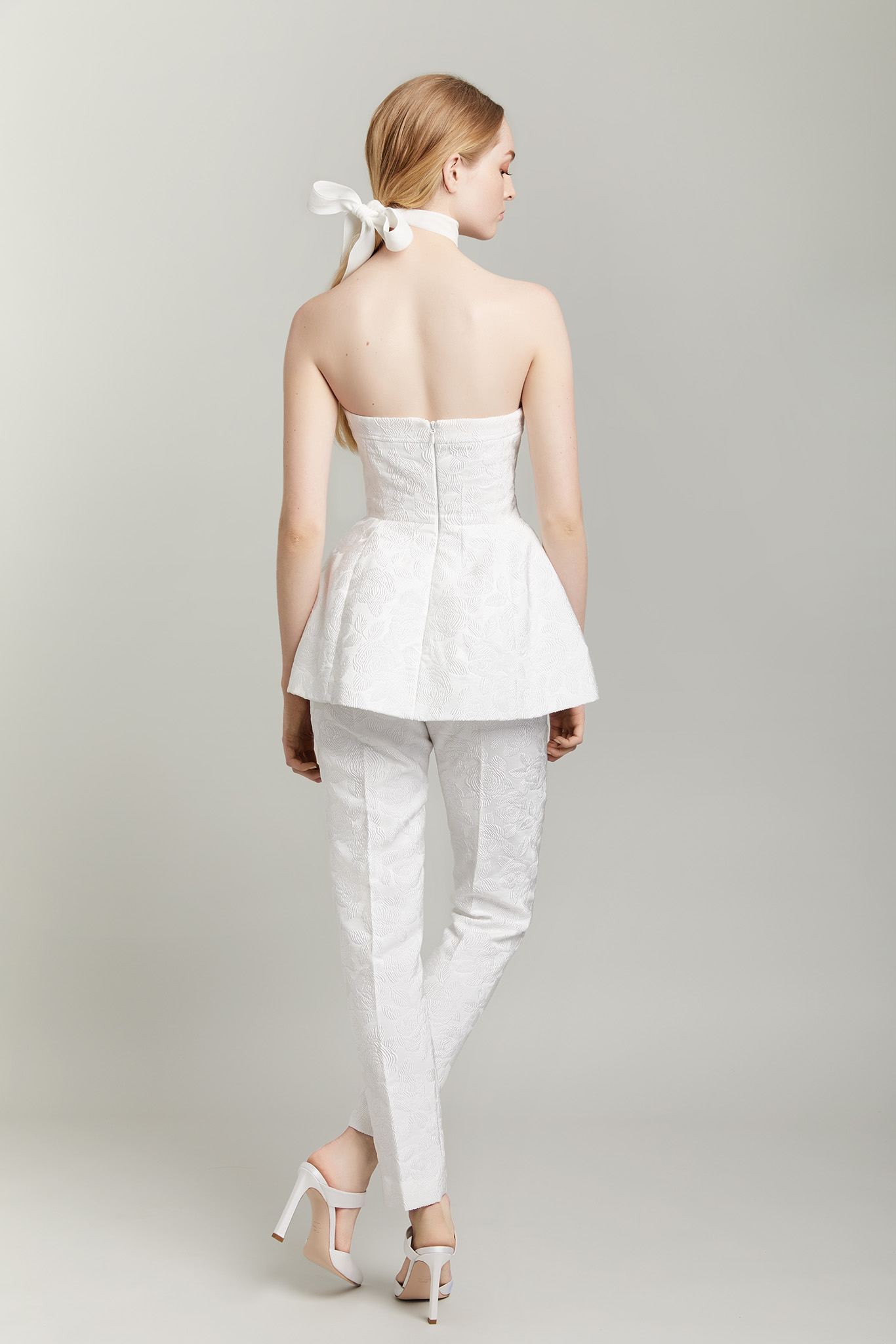 THE MONROE
A gown as glamorous as her name, The Monroe gown is tailored to flatter every curve. The striking portrait neckline frames the décolleté. The detachable Watteau train means the bride can transform her look from day to night.  Made from the same floral embossed Matelassé fabric as seen above.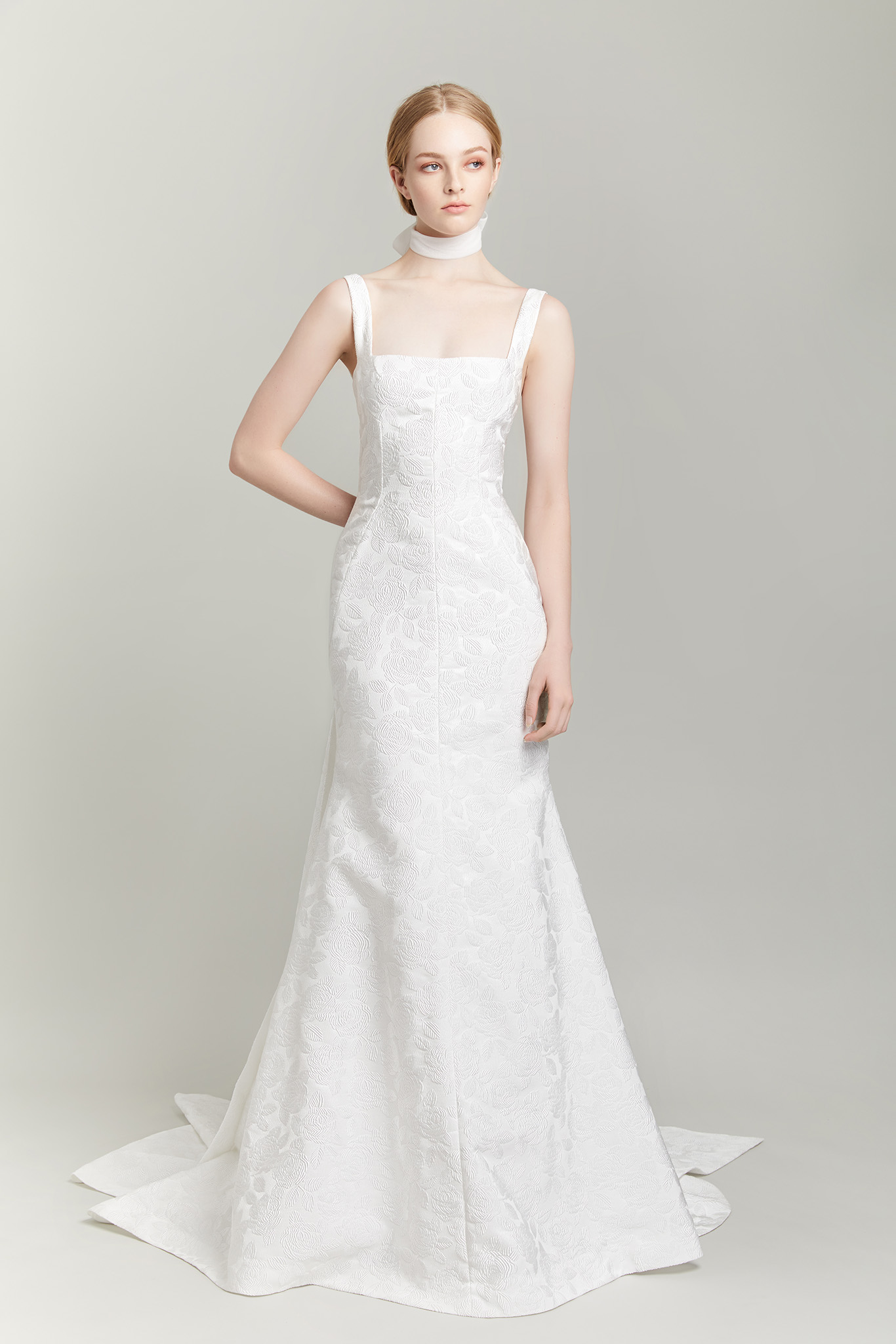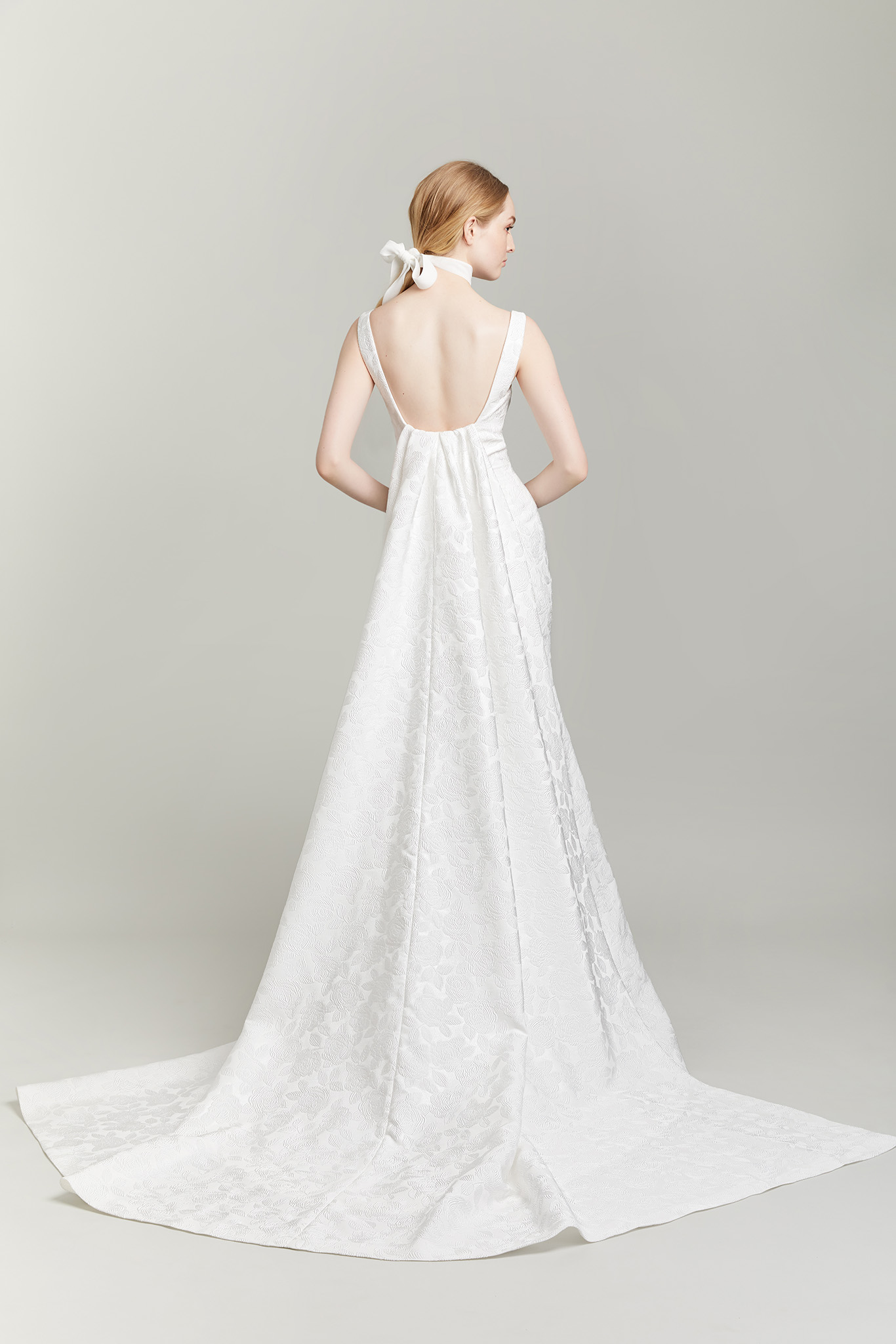 All four of these gowns are available to try on at Browns Bride now!
The collection on the streets of New York:
Browse our full Lela Rose collection here…