LIHI HOD TRUNK SHOW – NOVEMBER 2017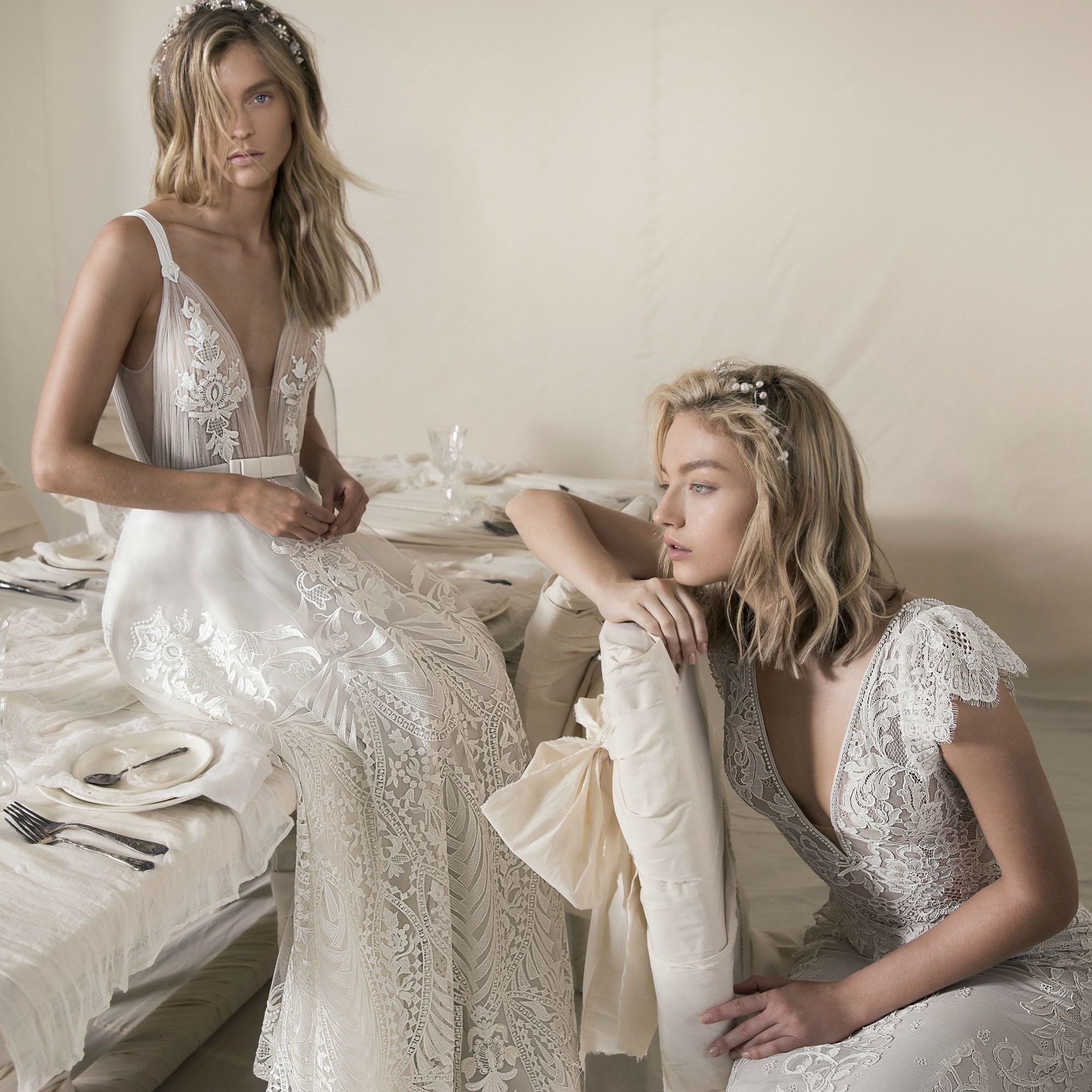 Be sure to book an appointment for our exclusive Lihi Hod Trunk Show where her latest collection "Whiter Shade of Pale" will hit Europe for the first time. Brides who book in for this special event will not only be the first in the UK to try on the new collection which was recently debuted in New York – but they will also have the opportunity to meet Lihi Hod herself. Read more below about this beautiful new collection and how you can book an appointment to try the gowns on.
'A Whiter Shade of Pale' is the newest collection from Lihi Hod. Inspired by Parisian haute-couture, Lihi Hod ensures only to uses only the finest quality French materials. Solstiss, Chantilly and Soutage laces are used throughout the collection. The soft french laces combined with warm, marshmallow linings maintain a dreamy air of romance within the collection.
Stripping bridal back to basics and using ivory as her muse; Lihi Hod creates an utterly timeless collection by keeping things elegantly simple. As the editorials for the new 'Whiter Shade of Pale' collection are so beautiful – we figured we'd let the photos do the talking in this post. To read more about our newest designer to store, head to our recent Lihi Hod blog post.
To book an appointment to come in store to view the collection, please call us on 020 7034 1400 or alternatively you can email us at enquiries@brownsbride.com
Browse through the photos below and you'll see why we're so excited host a weekend entirely dedicated to this stunning collection!