LUCIA & ROBERT – Browns Bride Real Wedding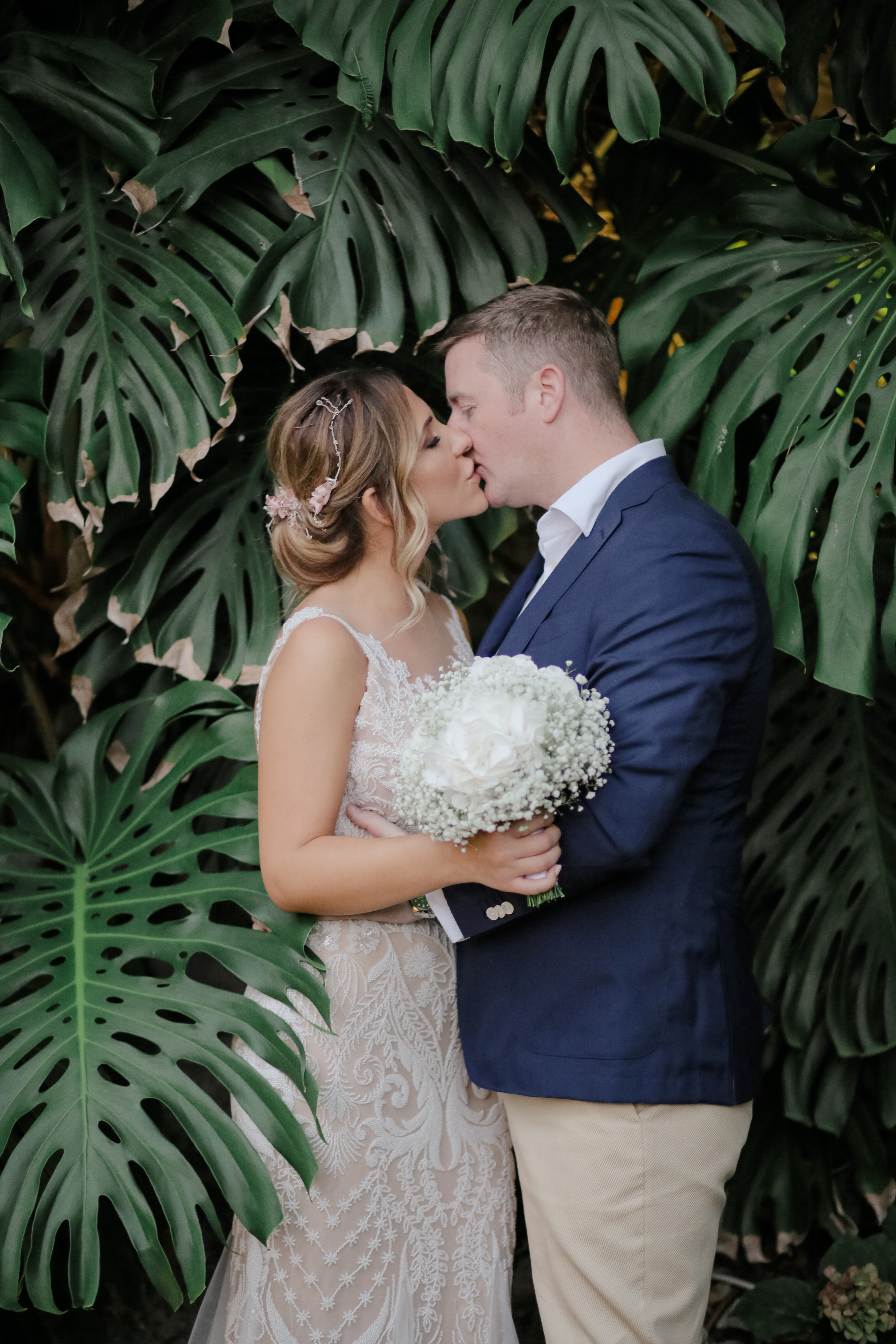 Ok, so we've officially lost track of what day of the month we're on… anyone else suffering with that? We've just announced our extended Galia Lahav Trunk Show dates for August, so this month we've been catching up with some of our brides who found their dream Galia Lahav wedding dress with us! This week we're featuring Lucia & Robert's relaxed (yet ever so elegant) destination wedding; where the bride wore a gown picked by Galia herself! Click below to find out more…
Let's start from the beginning, how did you first meet your husband?
I met my husband about 8 years ago at a party. We were both in relationships so we only had a chat really. 5 years later, we were both single and connected on social media and went out for a drink. After three months of dating we knew we were going to get married one day as we couldn't stop discussing our future!
Photgrapher: @weddingcherie – Instagram
When did you get engaged and how did it happen?
We decided we were going to get married in 2019 and we began planning the wedding. We both chose my ring together. I knew that the ring we had picked was ready to collect on the 26th April 2018. But he still surprised me with it by coming home, taking me to my daughters room  and proposed to me. He asked me if I wanted to be his wife, and he turned to my daughter and asked her if she wanted to be his best friend. It was very emotional and funny as my daughter's reaction to us kissing made us both laugh; she thought it was "disgusting"!
How did you find the wedding planning process? What were your biggest priorities?
The planning was really fun for both of us. We found the venue online, a little slice of heaven in Sicily. As soon as we went to see it in person we fell in love with it. My wedding planner, Sabrina (from Tiamotisposo) was by my side the entire time and she was brilliant! During the wedding planning my priorities were to make sure we had an intimate, romantic and simple beach wedding – and that's exactly what we had!
Photgrapher: @weddingcherie – Instagram
How did you find your perfect dress?
I knew I was going to have a Galia Lahav dress before I even met my husband! I had found her on Facebook years ago and fell in love with her designs. I visited three shops in total and my final stop was Browns Bride for their Galia Lahav Trunk Show. The girls in there were amazing and Galia herself was there and she even picked out the gown that I eventually chose! The whole experience was super fun, as soon as I put on the dress I knew it was "The One"!
What is your most cherished memory from your wedding day?
My favourite memory from our wedding day was when I sat down at the table with my husband and we saw everybody there. The people closest to our hearts were there to celebrate with us and we looked at each other and whispered, "That's it. We've done it!"
Photgrapher: @weddingcherie – Instagram
Finally, what advice would you give to future brides who are planning their weddings?
Enjoy every minute of it because everything happens so fast. Enjoy every moment of the planning, choosing the dress, picking the flowers, selecting the music and the cake! At the time it can feel overwhelming, but they each become such beautiful memory afterwards. Also, choose a good photographer! I still look at my wedding photos to this day and think "Wow. That was so magical!".
Photgrapher: @weddingcherie – Instagram
Don't miss our exclusive EXTENDED Galia Lahav Trunk Show from August 6th-15th!
You can book your appointment for our Galia Lahav trunk show here.
Browse our full collection of Galia Lahav gowns here.
Dress by Galia Lahav
Photographer: @weddingcherie Instagram