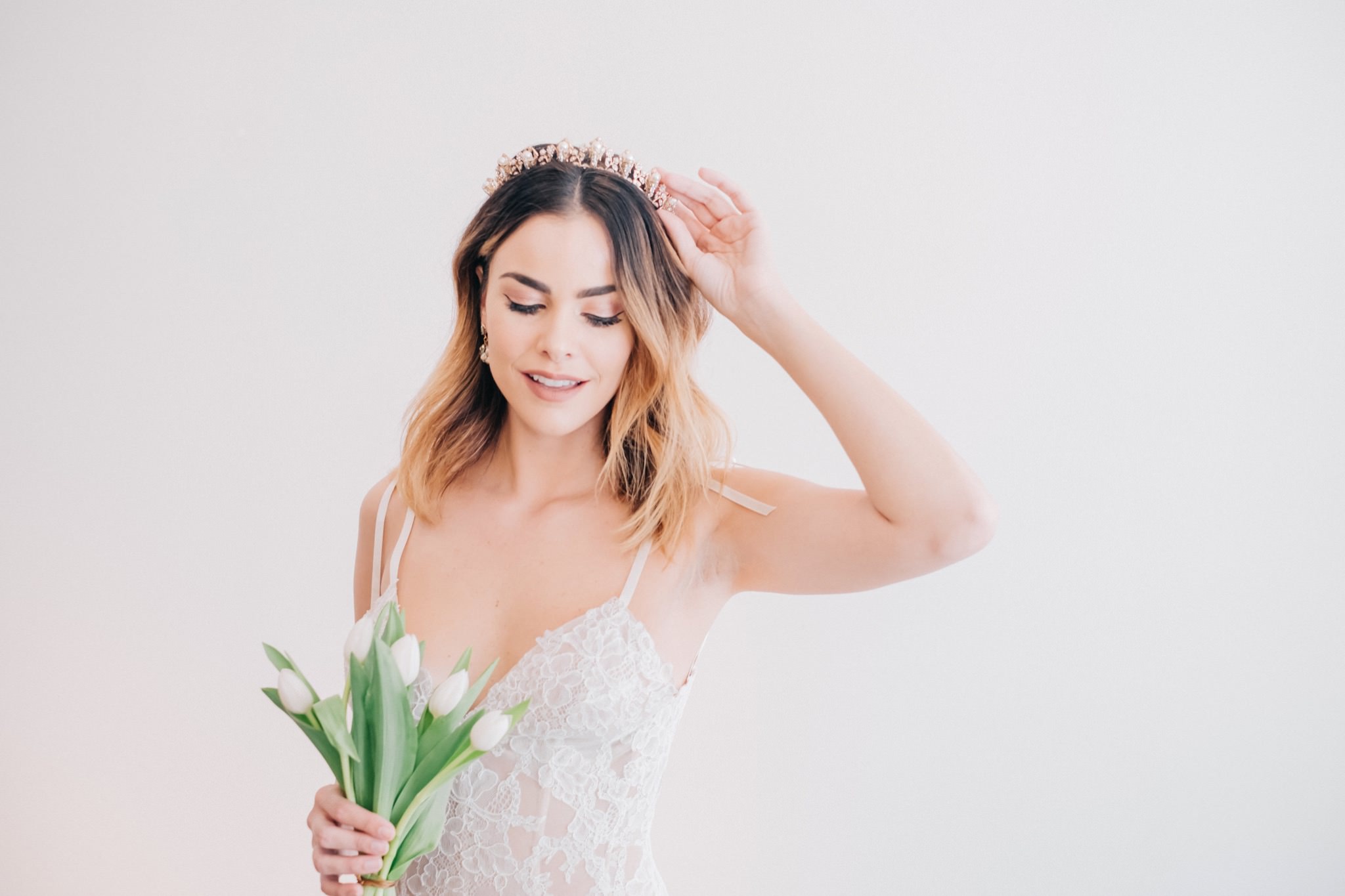 NEW COLLECTION BY MARIA ELENA
Come in store to see our stunning new collection from Maria Elena, where you can try a full range of delicate tiaras and coronets of all shapes and sizes. Maria Elena has been handcrafting ornate accessories for years. Maria Elena's refined skill combined with her sharp eye for detail work to create this beautiful and unique collection of headpieces.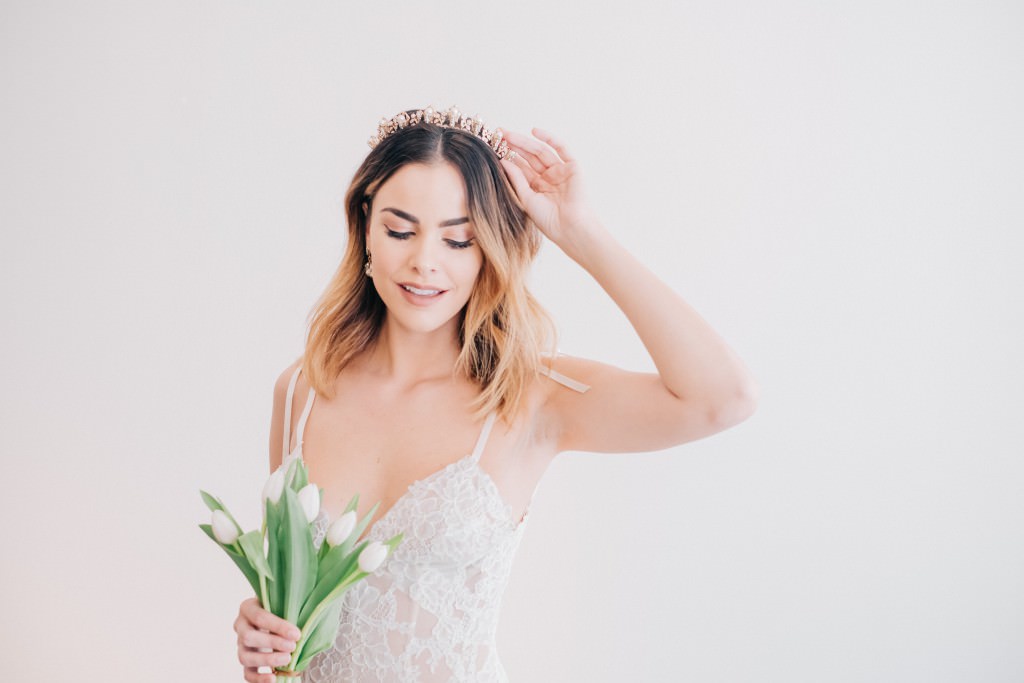 New Maria Elena Hairpieces
Recently we have found that the trend of the tiara is coming back in full force, with many brides choosing more statement headpieces to add more drama to the overall look on their wedding day. This month, we have welcomed a host of new beautiful headpieces in store, from our specialist  hair accessory designer, Maria Elena.
Maria Elena has been designing head pieces for years, ever since she created her first piece for her daughter Marile on her wedding day.The piece Maria created for her daughter is no doubt a special heirloom that will be worn by future generations in the family.
The idea of a "timeless heirloom" is the philosophy Maria Elena continues to draw into her designs. Every piece created is designed to last for years to come, allowing not just brides, but families to cherish each handmade piece.
Each unique piece that we carry in store has been hand crafted in Maria Elena's studio. The ornate pieces are grand yet demure. Rich gold tones and fresh water pearls make up this collection, a match made in heaven for designers such as Marchesa and Monique Lhuillier; given that both designers focus on texture and drama for the ultimate bridal look.
No need to book an appointment to try on our hair accessories, simply come in store and ask to see the collection!