MONIQUE LHUILLIER TRUNK SHOW SEPTEMBER 2017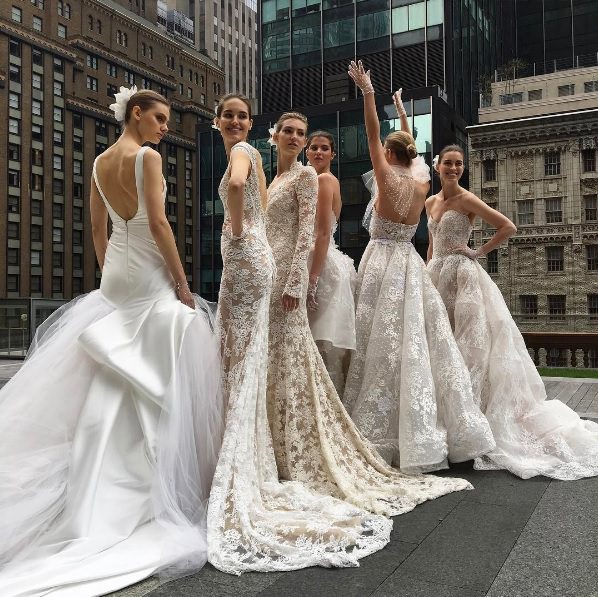 Summer seems to have gone by in a blink, and we are celebrating the start of a new season by hosting a not-to-missed event for brides getting married next summer! On September 29th & 30th we will be hosting an exclusive Monique Lhuillier Trunk Show where we will debut the brand new Spring 2018 Bridal Collection. Read more below to find more about her latest romantic collection and how you can book an appointment!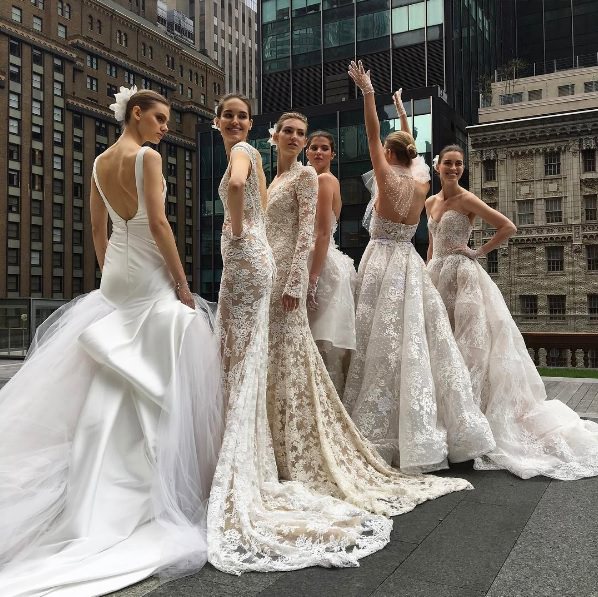 In the bridal world, it doesn't get more romantic than Monique Lhuillier; a designer so in tune with combining timeless fashion and elegance. Structured peplums meet soft draping in Monique Lhuillier's Spring 2018 Bridal Collection, and this time the undertone throughout is definitely lace… but not as we know it!
In recent years, wedding dress designers have played with what we know as "traditional", trying to make things more edgy and fashion forward. But after discovering her following on social media responds better to more classic styles, Monique Lhuillier is reintroducing us to the timelessness of those traditional bridal looks. In this collection, Lhuillier creates a medley of romance by working with an array of different laces and filigrees.
"When I was a bride, I wanted to stand out and wear something that felt right for that celebration, not worry about whether it was a fashionable choice or in line with the trends." – Monique Lhuillier
This will be the first time this collection has hit the UK, as the exclusive stockists of Monique Lhuillier so be sure to join us for our two day trunk show during the last weekend of September. Brides who book an appointment for this exclusive event, will have the opportunity to be amongst the first to see Monique Lhuillier's Spring 2018 Bridal Collection.
To book your appointment please call us in 0207 034 1400 or alternatively you can email us at  enquiries@brownsbride.com
Below you will find the images of the gowns that will be available to browse and try on during the event: