NNEKA & KOYIN – BROWNS BRIDE REAL WEDDING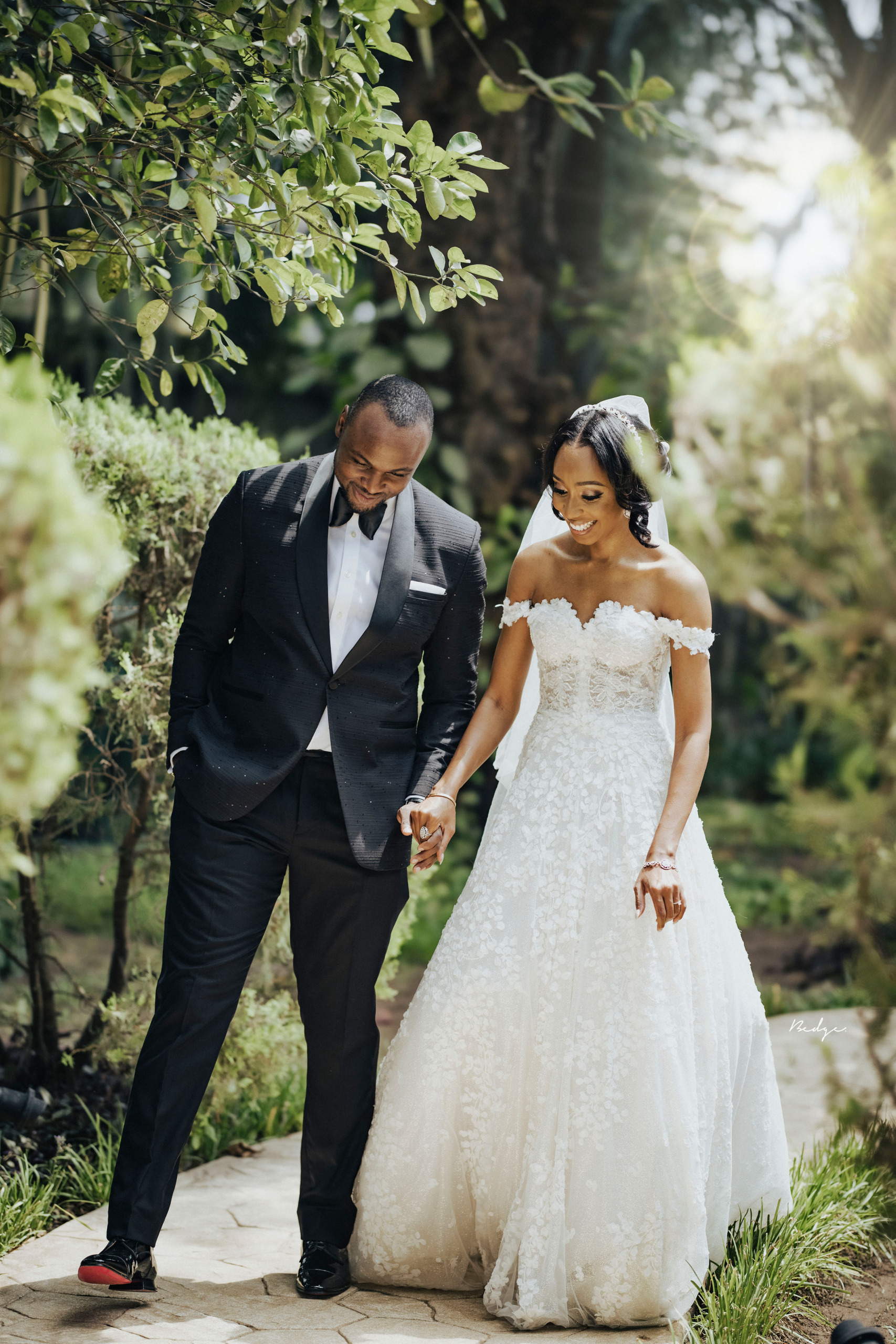 Our old, familiar friend "Wedding Season" is upon us. With all the disruption of the pandemic and all the wedding postponements our brides had to put up with last year – we were robbed of our usual busy "wedding season" in 2020. So many of you have had to postpone, two, maybe three, some of you even four times! However, the good times are coming – we can almost taste them.  So whilst we enjoy this energy that's gracing us daily with every fitting that comes through the door, with every bride who comes to collect her gown, we thought we'd share a real bride story this week, to remind of us of just how sweet it is when your wedding day finally arrives.
It has been a hot minute since we got to experience the beautiful chaos usually associated with Wedding Season thanks to all the disruption to our regular scheduled programming last year. This year feels different to last year already though – there's a buzz, a mutual excitement of all the celebrations that are to come. We're itching to hug our friends and families again, we're desperate to be in their company, to be sat around a table all together, laughing, drinking, reminiscing, and above all – making new memories to reminisce about.
Every day we have new dresses arriving getting ready to be worn this year, we have a fittings diary that is almost bursting at the seams, we have gowns being collected ready for the "big day". So whilst we soak up the beauty of your wedding countdowns, let's take a look at a real bride of ours, Nneka – a bride who understands how difficult postponing a wedding due to a pandemic is, but who also helps us realise how much it's worth the wait!
Hi Nneka. Let's start from the beginning, how did you first meet your husband?
Koyin and I met when I moved to a new city a couple of years ago for work. A mutual friend kept on hounding me to meet this amazing guy but I said no because I had moved for work and I wanted to focus on that. Fast forward a year later, the same friend asked me to have drinks and as soon as I walked in, I saw my husband. Within minutes of talking, I knew this was different but I was leaving for a 3 weeks vacation. While on vacation we spoke everyday and we bonded over our love for food and film. The day after I came back, we had our first official date and I never looked back.
When did you get engaged and how did it happen?
Growing up, my parents used to take us to Paris, I hated it because it was so romantic and I was with my family so I made a promise to myself to one day experience Paris in love. Four months into our relationship, Koyin took me to Paris. One evening we went for dinner at the Eiffel Tower, that was the first time he told me he was going to marry me. A year later I came home to dozens of roses and a very nervous boyfriend, the roses weren't unusual – but the nervous boyfriend was. He got down on one knee and started talking about how he knew from our first date that I was "the one", telling me all the things he loved about me and then he asked me to marry him.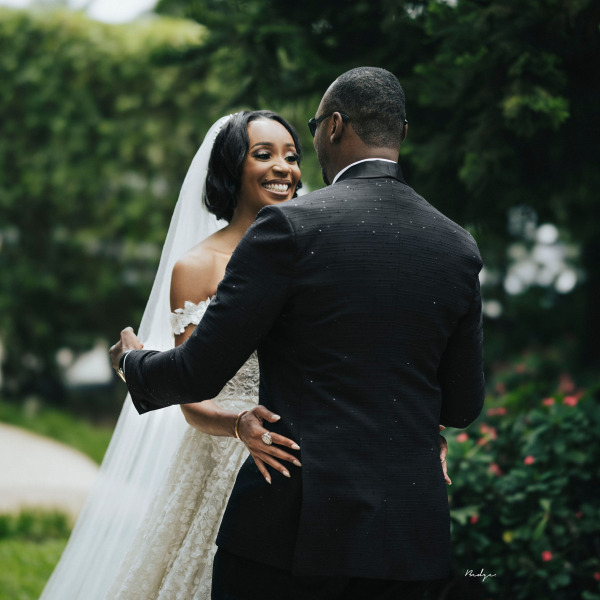 How did you find the wedding dress process? What were your biggest priorities?
We always wanted a destination wedding, we picked out a location and visited in September 2019 but unfortunately the pandemic happened so we had to go back to the drawing board. Plans changed due to the pandemic, thankfully we had an amazing planner who helped us with everything, Timi from @Idoweddingsng. It was very exciting but also pretty stressful, I can't believe it's over. Our biggest priorities for our wedding was making sure we had a magical day filled with beautiful décor, love, alcohol, food, fun, family and friends and we got everything we wanted. It was truly the best day.
How did you find your perfect dress?
I've always loved Browns Bride, I started following the page years ago. So when Koyin proposed, I immediately booked my ticket to London and made my appointment at Browns Bride. I knew I wanted a classic dress with a bit of sparkle. Maria was lovely and helped me pick out the most beautiful Galia Lahav dress. The whole team at Browns Bride made shopping for my wedding day a really beautiful and memorable experience
What was your favourite memory from your wedding day?
My favourite memory from my wedding was during our first dance when our song started playing and my husband got very emotional, at this point I broke down because he isn't an emotional person. I would definitely cherish this moment for years to come.
What advice would you give to future brides planning their wedding?
Enjoy every moment! I know it's stressful and sometimes overwhelming but it goes by so fast. It's been about a month and I miss it already. Make sure you incorporate little details that are special to you and take a lot of pictures…they are so important and they last a lifetime.
If you want a dreamy fairy-tale gown like Nneka's, book an appointment to come in store and try on our collection.
Makeup artist @joycejacob_jjb
Hair @tasalahq
Bridal Styling @ogechi_araraume
Bridal Robe @marveeofficial
Dress @galialahav
Planner @idoweddingsng
Photographer @bedgepictures
Videography @lanreeshofilms
Decorator @theweddingguruu
Photographer: @gusdephotography