OUR TOP TIPS TO HELP YOU FIND THE PERFECT DRESS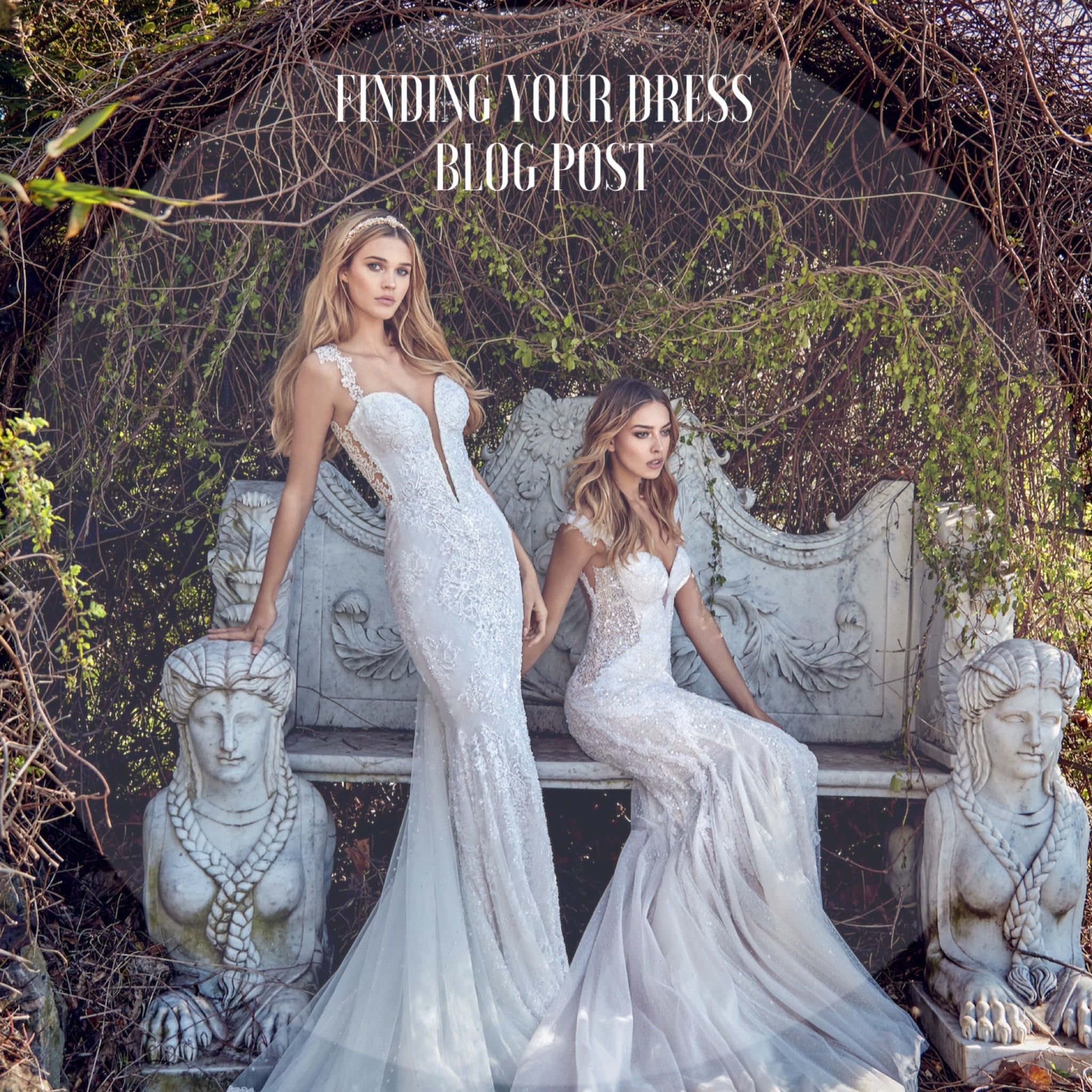 Finding a wedding dress can be one of the hardest challenges a bride has to face. Here at Browns Bride, we do our best to offer first class style advice to brides in order to help their decision. However brides can't just rely on their stylists advice for finding "the one"as there are many other things a bride has to take into consideration that will help her decision. In this blog post we have highlighted some of the key considerations that we hope will help any bride with finding her wedding dress!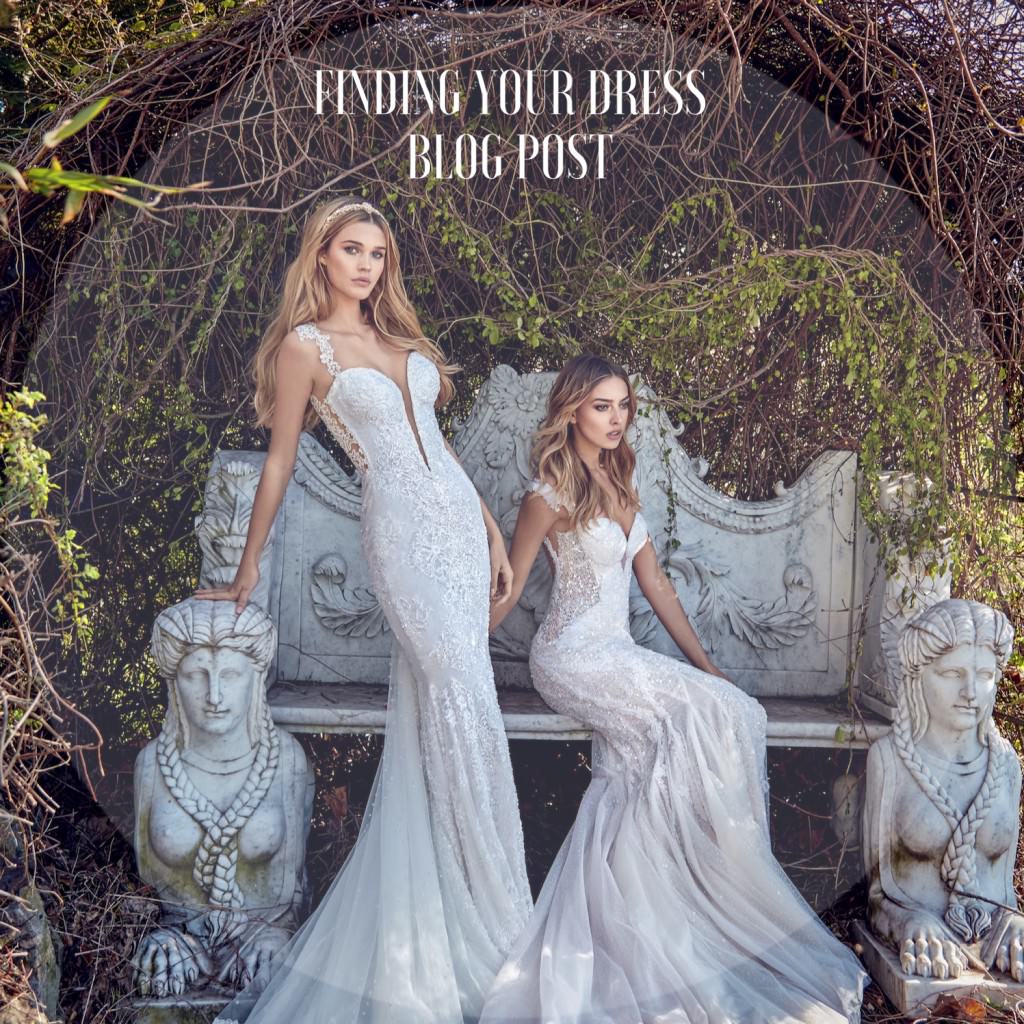 Our Top Tips to Help You Find the Perfect Dress
Below we have listed 5 important things to consider before you start looking for your wedding gown
1. The Venue
After your engagement, the first consideration for any bride-to-be is location, location, location! Will it be in a church or temple where you have to consider coverage for religious purposes? Will your wedding be held in a more relaxed outdoor setting? This then leads to choosing whether you want your wedding close to home or abroad. These are the first questions a bride will have to face when wedding planning. Its important to remember that the location can have a huge impact on your final dress decision. Religious weddings may also impact the dress decision, a lot of brides getting married in holy ceremonies need more coverage during the vows.
Venue size and setting are two other important things a bride will have to consider. For example, you're unlikely to find a bride who is marrying on an exotic, sandy beach to be wearing a heavy and full princess gown. If the wedding is indoors, its worth considering if your venue can accommodate a big dress. When considering the venue, also think about what photos the photographer will be taking and where.There are some grand venues with elaborate decor such as Aynhoe Park, where a bride may want to wear a more clean and simple gown to stand out from the grand decoration that will surround them.
Aynhoe Park
2. The Expectation
Are you planning a wedding day that is lavish and elaborate or a day that is more intimate and low-key? Considering the size of your wedding day, will help towards you making a decision on a gown. A bride having a black tie wedding with 300+ guests will usually want a more extravagant gown to stand out from the crowd of formal guests. Whereas a bride having a wedding with an intimate gathering of 20 guests will probably not want to overdo the gown.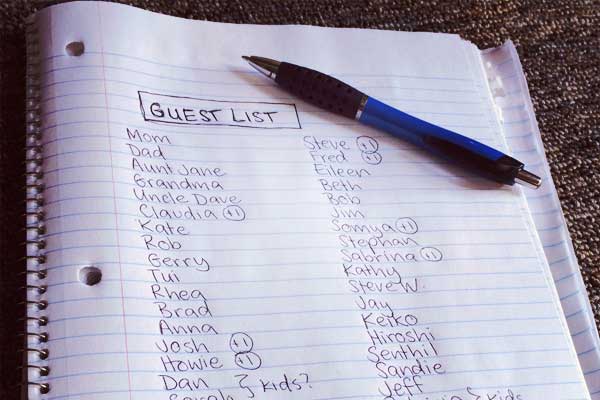 3. The Time of Year
June was once the most popular month to marry. Nowadays there is no set trend for weddings, summer is still the most  popular choice – but brides are often choosing winter as the season to marry. Many brides this year are even planning New Years Eve as their wedding day – because it's a perfect time to have your nearest and dearest all together for a party! Naturally a bride marrying in the summer months will usually veer towards a lighter, more relaxed gown – however 'summer weddings' don't always mean  a guarantee of hot weather either (especially if you plan on marrying in England!). For brides choosing the winter months for their wedding, brides may needs to consider a jacket or a fur for some added warmth for those outdoor photos.
4. The Budget
One of the main things to decide is how much you want to spend on the wedding dress. The overall budget of the wedding is one thing, but deciding how much to withdraw from the budget for the dress is another. Wedding dress prices vary massively and nowadays there is so much choice for  Justifying the price is the most important thing a bride should be able to do when she is in a wedding dress. If your budget is high and limitless – don't overspend for the sake of it. At the same time, dresses that are higher priced tend to be made from higher quality fabrics and often the work involved is equal to a couture service when it is made to order.
5. The Style of Dress
Once a bride has considered all of the above, she can then turn her attention to finding her gown. All of the above, combined with having awareness of your own personal fashion sense, should give you a good sense of what style of dress you can imagine wearing on your big day. The next step is putting it all to the test and heading to your first bridal store to try on gowns. Below we have featured some of our dresses and created a sense of style as to why they suit certain types of bride with her style of wedding.
Below we have matched up some of our favourite dresses of the season with British venues which we feel pair beautifully with them.

Mira Zwillinger at Kew Gardens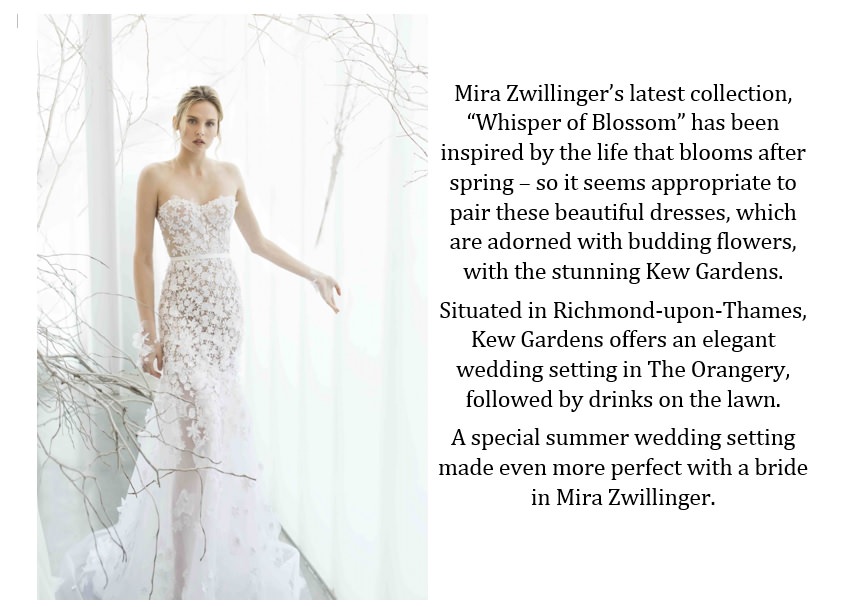 Galia Lahav at One Mayfair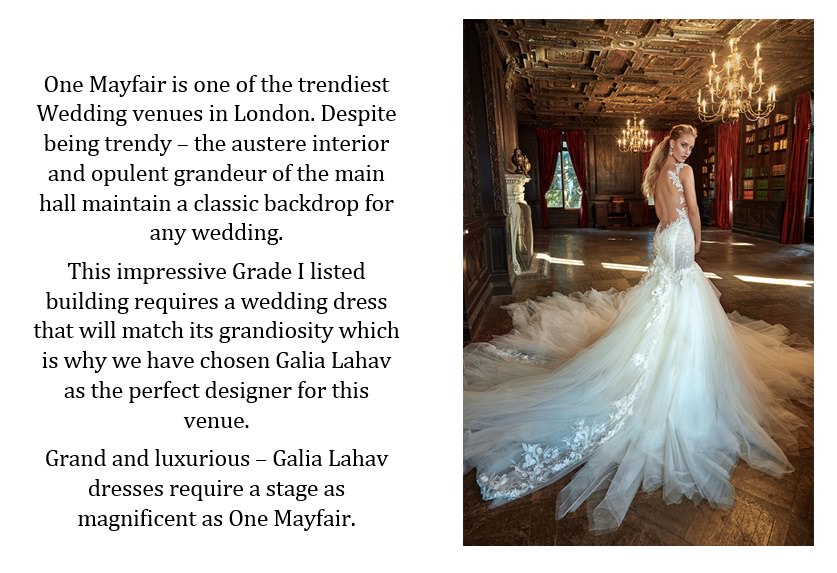 Lihi Hod at Soho Farmhouse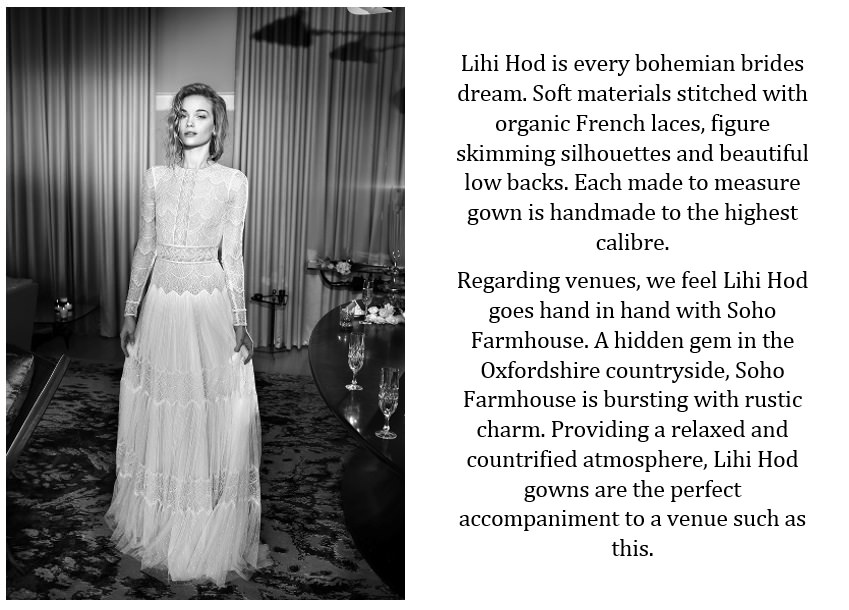 Elizabeth Fillmore at The Asylum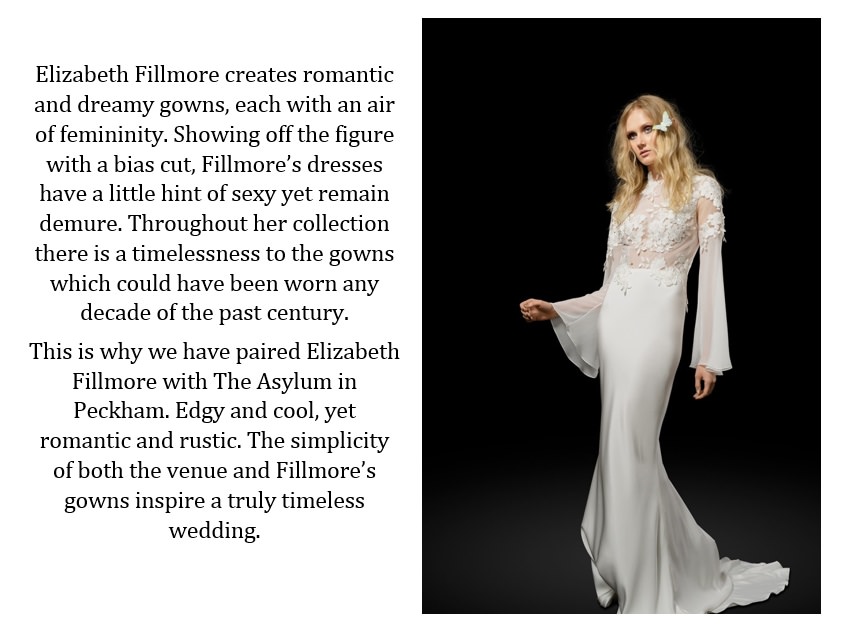 Marchesa at Mandarin Oriental

For further enquiries or to book an appointment simply call us on 020 7034 1400 or email us at enquiries@brownsbride.com