Join us this week as we take a behind the scenes look at our designers and how their collections begin with that very first sketch. Taking their inspiration and putting it on paper, bringing to life their vision and creativity. Each gown we stock in our store all began with a sketch. Read more below to look behind the scenes at the finer detail.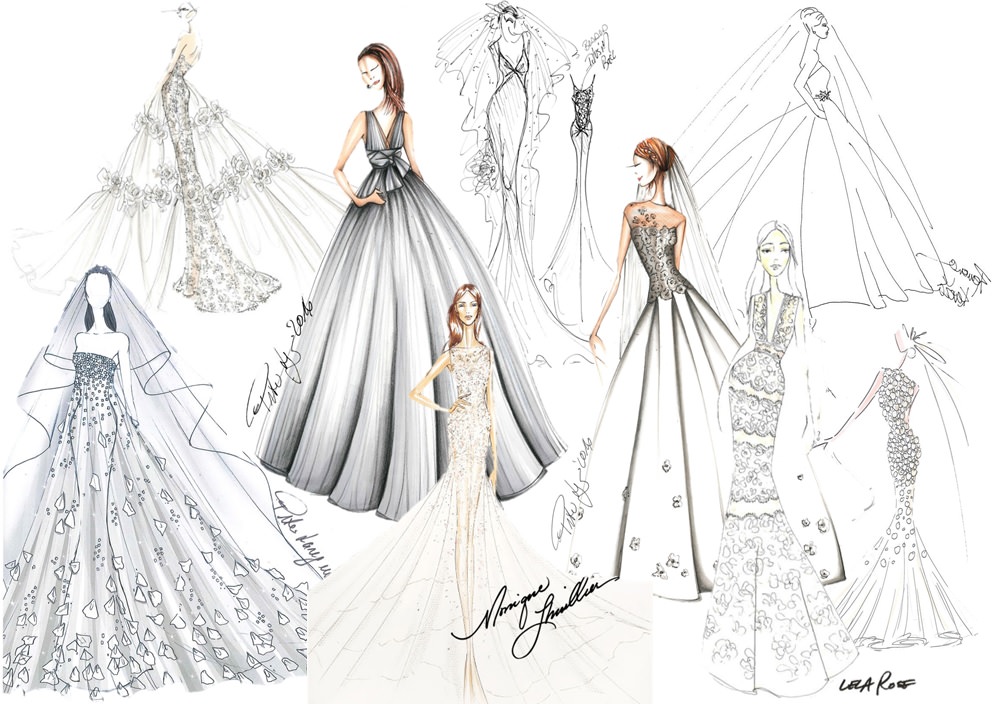 Each of one of our designers has been hand selected for our store because of their impeccable attention to detail in each gown they design. Our designers set the bar for high standard luxury bridal. Every one of our designers source the finest quality fabrics and embellishments, working with their elite teams of highly qualified seamstresses and couturiers. The magic of each gown starts with a sketch, the designer draws from their inspiration to create beautiful illustrations and it's upon these sketchpads that each designer channels their own signature style. Below we are giving you sneak previews of each designer and the inspiration they draw when they begin to design a gown. The stunning drawings are evidence of their artistic flair, and high standard.
 Peter Langner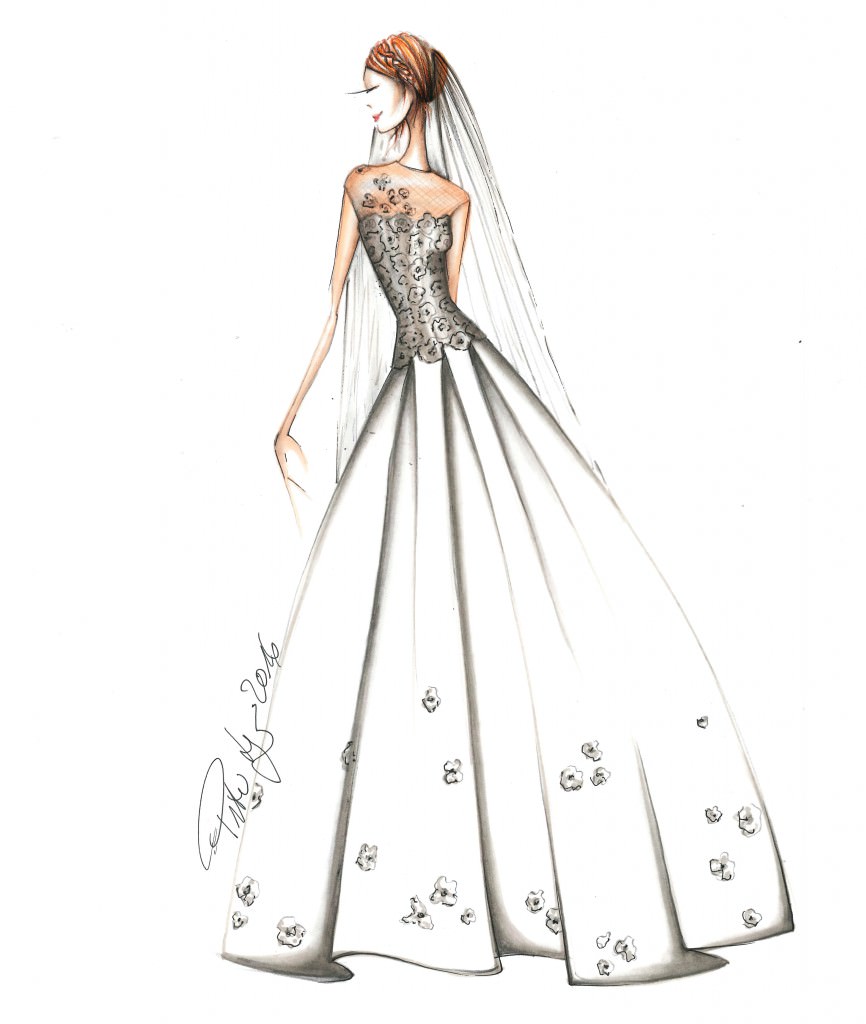 Famed for his architectural dresses, Peter has a wonderful eye for detail – stemming from his years of work experience with some of the greatest fashion houses in the world; from Dior to Christian LaCroix.
In this particular sketch – Peter demonstrates his signature style by encapsulating the essence of elegance in this sketch. The silhouette is a classic ball gown, decorated with delicate flowers and made from the fine organza.
When buying a gown at one of Peter Langners trunk show – some brides may find themselves lucky enough to have a custom sketch drawn of them in their chosen dress!
Read more about Peter Langner here.
Monique Lhuillier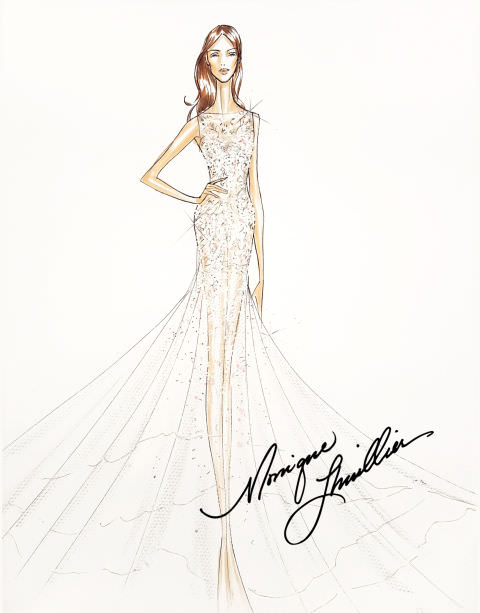 One of the biggest names in bridal and fashion alike, Monique Lhuillier upholds the highest standard of luxury bridal. Dressing everyone from brides to celebrities, Monique creates stunning gowns for all occasions with such care and detail.
Creating modern twists on traditional gowns, Monique manages to balance both a contemporary style with a classic feel. Working with the finest material; from french lace to silk-spun tulle, Lhuillier upholds the highest caliber of luxury in each one of her gowns.
Galia Lahav

Glamorous and sumptuous, Galia Lahav is the perfect designer for any bride wanting to show off her figure on her wedding day. Each gown is entirely custom made for the bride using couture techniques; including 30 specific measurements of the bride to ensure a perfect fit.
Using such brilliance and technique, Galia Lahav were honoured to be welcomed at Paris Couture Week, one of the most prestigious fashion events in the world. Showcasing international talent for their skill and expertise in couture design.
At some of the Galia Lahav trunk shows which we hold throughout the year – some brides may be lucky enough to take home a customised sketch if they buy a dress during the event!
Elizabeth Fillmore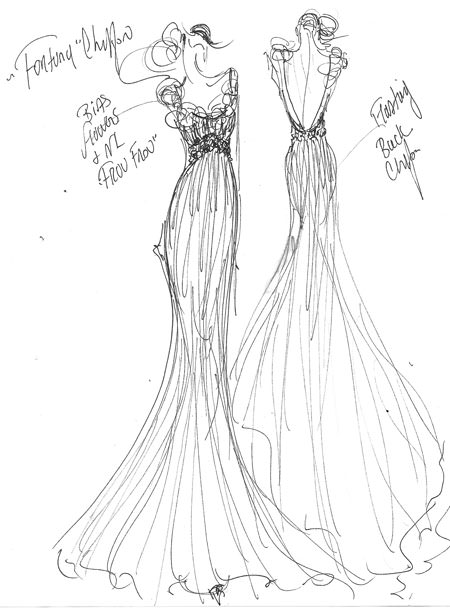 Elizabeth's sketches give brides a clear idea of her signature style. Soft and ethereal, each gown has it's own bohemian personality. The lightweight nature of each gown is evident in Fillmores illustrations; relaxed and unstructured pen-strokes, nothing too constructed.
Elizabeth Fillmore encapsulates the willowy silhouettes by working with sheath materials throughout her collections, which work to maintain that whimsical, dreamy feel.
To learn more about Elizabeth Fillmore and read our exclusive interview with the designer herself, here.
To come in store and try our beautiful dresses, please call us on 020 7034 1400 or alternatively, please email us at enquiries@brownsbride.com