THE NEW NORMAL AT BROWNS BRIDE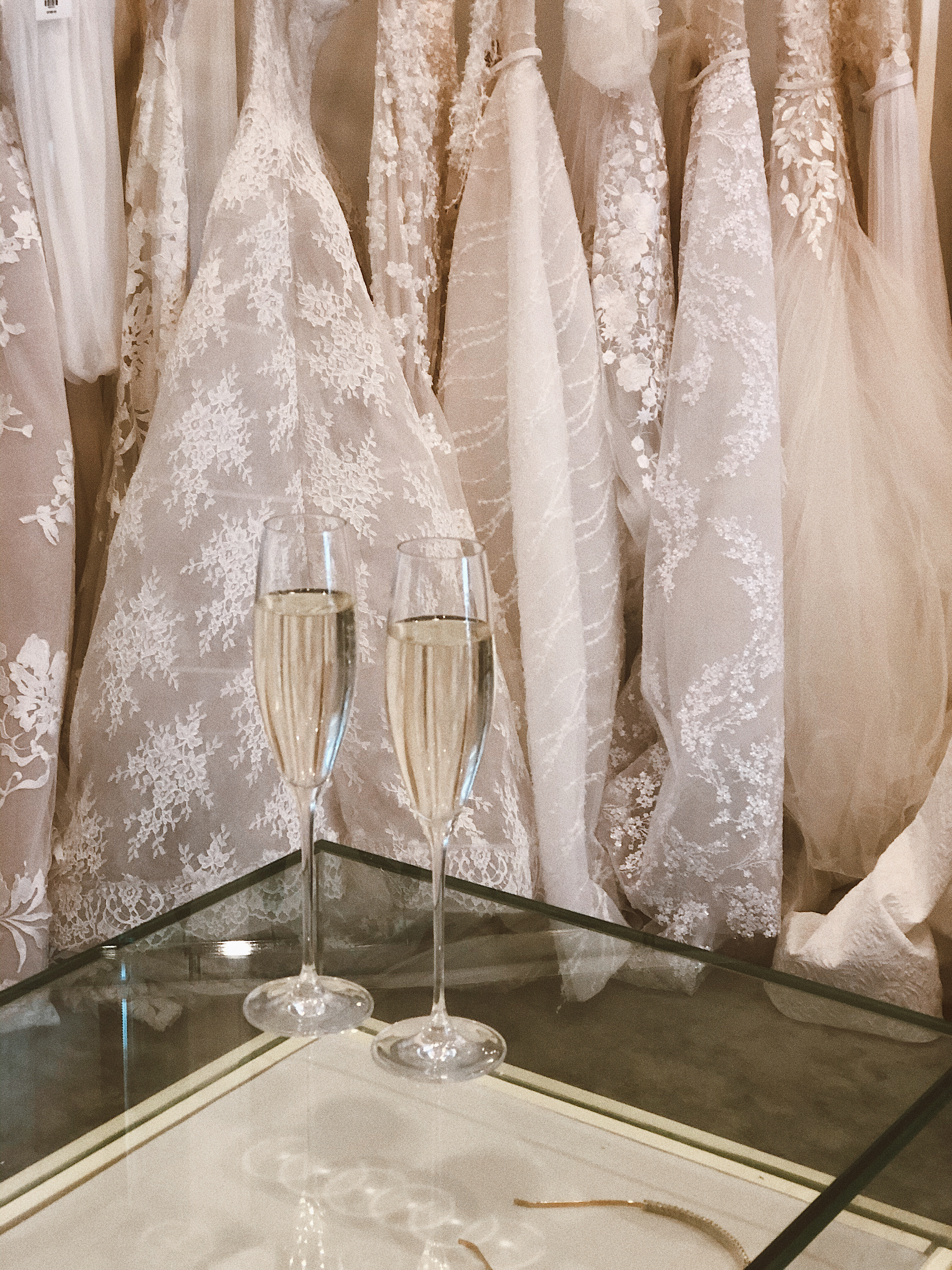 The four months we've been open since we were forced to close our doors back in March have flown by. It's been so lovely to welcome so many of you back in to our boutique and we're set for a busy Winter ahead! Click below to read about everything we are doing in store to keep you safe!
When we were told we could reopen on June 15th, we felt a mixture of emotions. Obviously – we were delighted to be able to return to our boutique but we also knew things in store weren't going to go back to how they were pre-lockdown.
Fortunately, we're relieved to find that the new protocols haven't affected the atmosphere and the excitement in store still remains! We feel so lucky to have welcomed so many brides since lockdown, helping them focus on the good times that are to come. Who knew trying on wedding dresses could be such a welcome escape from reality?
Obviously, despite our relief that the atmosphere in store is as positive as ever, safety is still our top priority. It is imperative that we continue to keep our staff and our clients as safe as possible – so we thought we'd outline our main in-store changes which you can expect when you next visit Browns Bride.
1. Wearing a mask is mandatory in store!
The Browns Bride team have been wearing masks since we reopened back in June in order to keep our clients as safe as possible. The government has now expanded it's guidance on masks – meaning everyone in store should cover their faces. Be sure to bring a mask/face covering with you to your appointment!
2. One guest
Be sure to only bring one guest with you to your appointment. We know this can be tough – it's the most difficult change we've had to make. Understandably, brides want to share this experience with their nearest and dearest. Limiting your guest numbers can be tricky – but it's so important that we keep as few people in store as possible. The situation is fluid and we plan on relaxing this rule when we feel it is safe to do so!
3. Social Distancing
Your stylist will still be with you throughout your appointment but will adhere to social distancing where possible. During your appointment you will be asked to step into the gown by yourself or with the assistance of your guest. Your stylist will be on hand once you leave the changing room to assist with the pinning/further fitting of the gown.
4. What to bring with you?
We're advising brides to wear Spanx/a slip to create a barrier between her and the gown she tries. This is not compulsory but it does help some brides feel safer in the gown. Whilst we are still providing footwear for you during your appointment – please feel free to bring your own shoes with you.
5. Browns Bride at Home
Don't forget we are offering complimentary video calls with a Browns Bride Stylist. You can chat with a stylist from the comfort of your own home to find out more about our boutique, what to expect when you go dress shopping and to ask us any questions you might have about the whole process! Book you online consultation here.
6. Our promise
We are doing everything we can to maintain the highest safety standards in store. Every night the store gets a deep clean – ensuring that every touch point in-store is thoroughly cleaned and disinfected. Please also rest assured we are hot steaming each gown after it has been tried on by a client. Ultimately, the safety of everyone who enters our boutique is our main priority. Despite these strict safety measures which are in now place, we promise to continue to make sure our space is one that can be still be enjoyed and where happy memories can be made.
To book an appointment at our boutique please click here. 
To see our upcoming events in store click here.