TO HAVE OR NOT TO HAVE STRUCTURE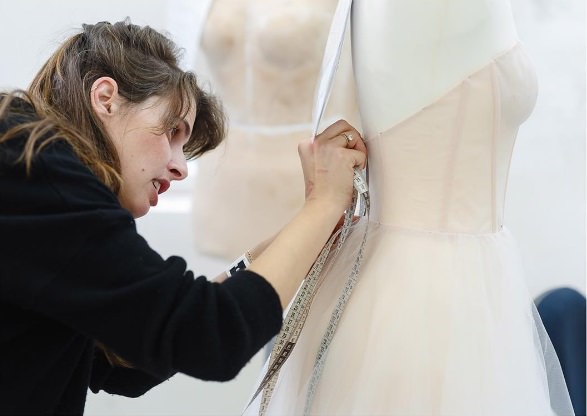 Wedding dresses like all fashion, come in a confusion of styles, fabrics and cuts, the search is to find the right mix for you. Designers such as Mira Zwillinger, Peter Langner and Monique Lhuillier are all renowned for the fine corsetry in their gowns. In choosing your wedding dresses you are searching for a design that stands out as special and above all – makes you feel special. Below we explain the differences between structured and unstructured wedding dresses, to make looking for the dress a little easier.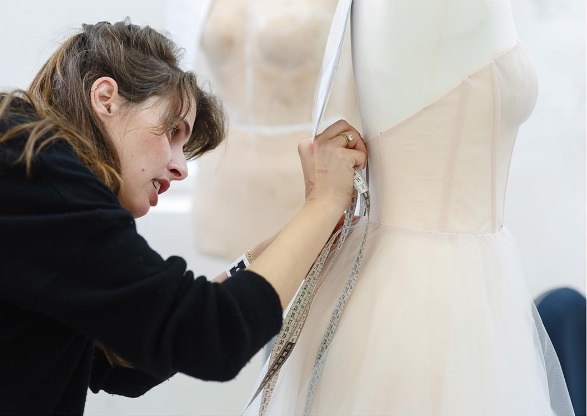 Shopping for your wedding dress is unlike any other shopping experience you have ever known. In our daily lives and even when we are getting dressed up for an important event, we mainly wear a dress or an outfit that slips happily over our faithful bra and hold-in pants. We rely on that hidden "scaffolding" to make us feel our best for every occasion. However when it comes to the most important occasion of all, your wedding day – your trusty underwear may not suit the gown you choose.
Once you start trying on wedding dresses you may decide you want a strapless gown, maybe even backless. That's where structure comes into play.
There are so many categories of wedding dresses these days, the list is endless. So in this blog post we break all the designers we carry at Browns Bride into two categories; structured and unstructured.
---
STRUCTURED
 Some dresses come with what we described as "structure", this means the dress is equipped with some kind of boning, consisting of lightweight strips of plastic sewn between the seams of the bodice of your dress. This boning is used to help the bodice stay in place when wearing a strapless dress. It can also help you with your posture, something that comes into play when you walk down the aisle!
This boning is also a great help to the woman who has a bust and feels that she always has to wear a bra under her clothes. Structure in a wedding dress helps you feel just as comfortable but without wearing a bra and allowing you to expose more of your neckline, shoulders or back. Today's dresses from all our international designers may have structure but are also made with lightness and comfort in mind.
For something with the finest structure we turn our attention to Peter Langner Romon Keveza and Mira Zwillinger. Zwillinger requires thirty specific measurements in order to meticulously construct each corset – ensuring a perfect fitting gown for the big day. Peter Langner draws from his experience at Dior and Romona draws from her hard earned couture apprenticeship.
Monique Lhuillier is one of the most famous names in bridal but when it comes to the structure in her gowns, she likes to be less conventional. The structure is there and does give support, but the boning is extremely malleable and soft – not what one would expect from a corseted gown. This lightweight infrastructure makes Lhuillier's gowns create perfect balance of soft romance with polished elegance.
Then we have Galia Lahav who's whole unique structure makes you feel as if you are wearing a light elasticated corset that pulls you in and pushes you out in all the right places! Similarly to Galia Lahav, our Australian designer Pallas Couture also keep a a delicate structure in their gowns. Pallas Couture gowns are ever-so-sexy, so to help them create curves in all the right places they use a very subtle structure in the bodices of their gowns. Their structure usually involves some light boning with an additional cup, to help a bride feel held and confident.
---
UNSTRUCTURED
In the 1920s we saw the first bias cut dresses with the purpose of being designed to be loose. This freed the woman from constraints of Victorian heavy whale-boned gowns that restricted a woman's mobility, these gowns also represented the first steps towards woman's emancipation. Today the bias cut dress and free flowing romantic look has a permanent place in our wedding wardrobe.
Gowns which are unstructured are perfect for destination weddings as they are lightweight and easy to travel with. Additionally, these dresses would also suit the setting of a garden wedding for brides wanting something understated and relaxed.
For something more relaxed and unstructured, we recommend designers such as Elizabeth Fillmore and Lihi Hod. Elizabeth Fillmore's cool, effortless vibe is built from a collection of sheath, un-corseted gowns with little to no structure. Fillmore maintains a sexiness throughout her collection by designing dresses which are cut on the bias. Bias cut dresses are cleverly designed to cling to a woman's body in all the right places; the pattern is cut diagonally across the grain of the fabric, allowing the to fabric to fall in a beautiful draped manner. To be able to wear these dresses you need to feel comfortable with your body; especially if you want to wear something plunging or backless.
Lihi Hod is another designer we carry who likes to keep structure to a bare minimum. Lihi Hod gowns are usually made from delicate French laces and soft flowing chiffons. The lack of structure in these gowns maintains their light, dreamy nature.
Ines Di Santo also create an effortless look from their collection, by not using much structure at all. Given that the majority of our dresses by Ines Di Santo, the lack of structure in these gowns helps maintain a fluid, romantic look.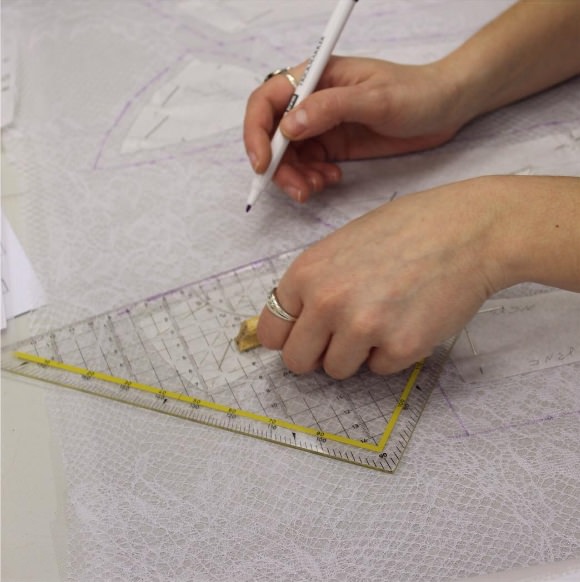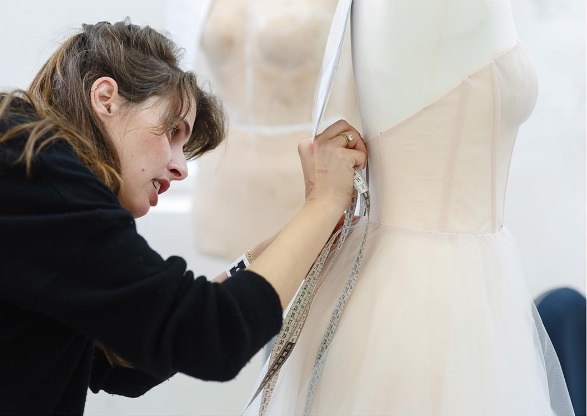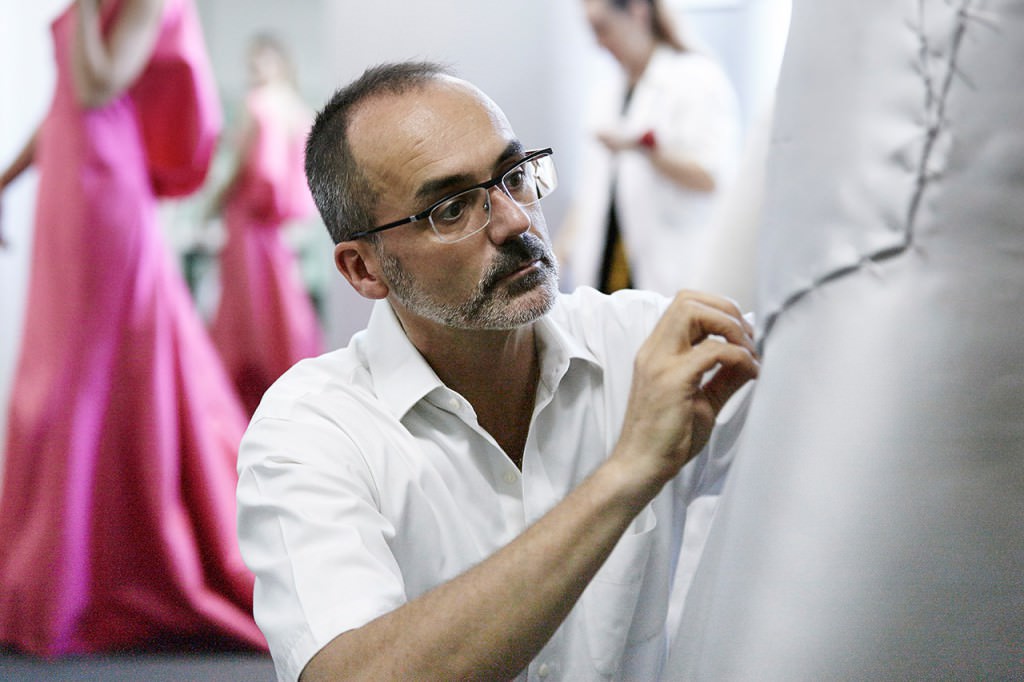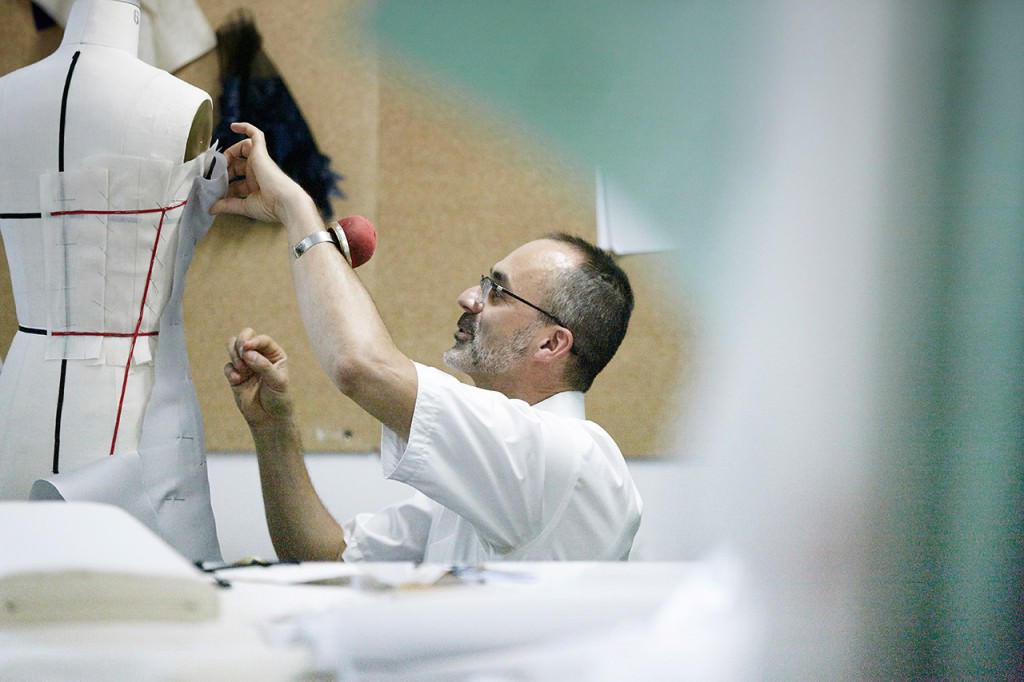 To come in store to browse all of our designers within our collection, please call us on 020 7034 1400 or alternatively you can email us at enquiries@brownsbride.com
---