VERA WANG SPRING SUMMER 2018 TRUNK SHOW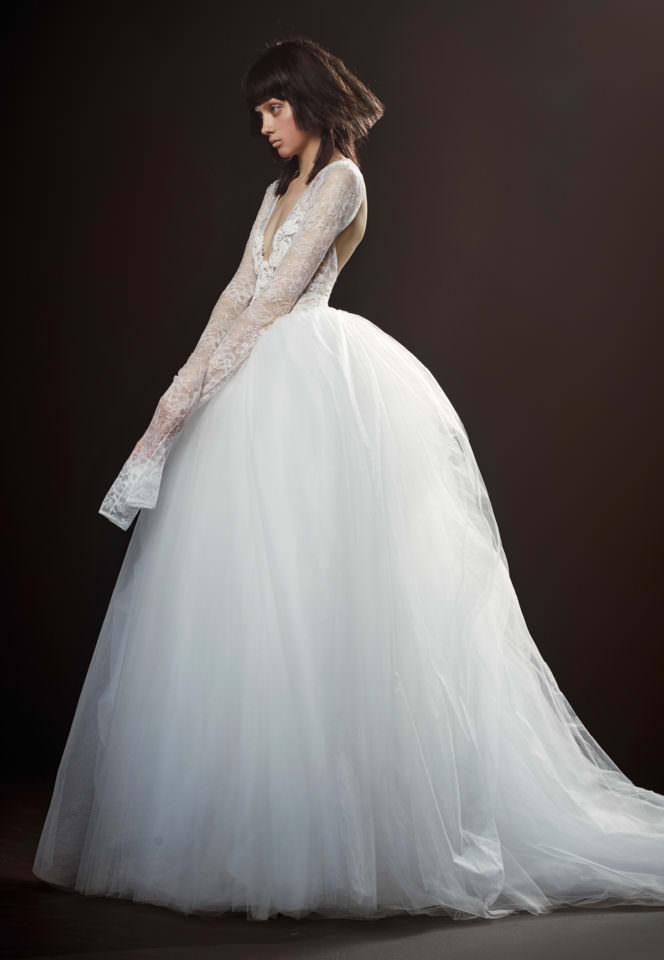 This month we will be hosting an exclusive trunk show for the Vera Wang Spring 2018 collection. Having only just debuted the collection at New York Bridal Fashion Week last month, Brides who book an appointment for this Vera Wang Trunk Show will be amongst the first to see the breathtaking new line and the first to wed in this truly fashion led collection. Read below to find out more about the the latest collection to hit the catwalk and how you can book an appointment for the Vera Wang Trunk Show.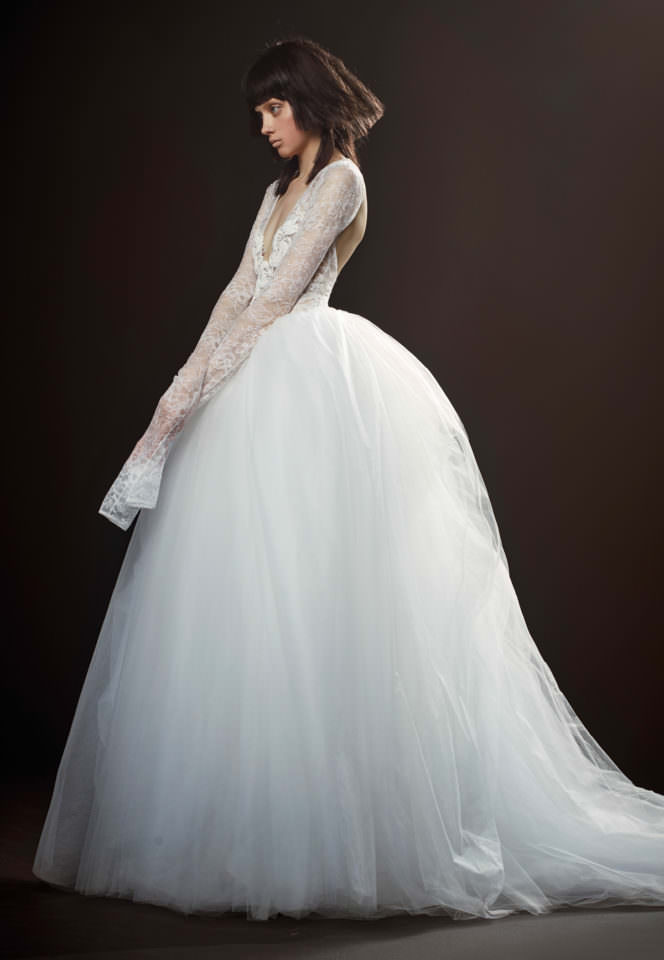 Vera Wang Spring 2018
Vera Wang redefines romance in her latest Spring 2018 collection, which was recently debuted in New York for Bridal Fashion Week. The collection is made up of 20 unique gowns that all push the boundaries of what is deemed 'traditional'; perfect for a bride who is looking for something a little more 'avante-garde' on her wedding day. In this collection, Vera Wang experiments with empire lines and asymmetrical features. Using her extensive skill and technique to create dramatic, silhouettes which mimic an origami-style structure.
Working with her famous minimalist silk crepe, Wang also plays with soft lace in this collection too. Using both chantilly and macramé lace, softening the architectural structure of the gowns. The soft tulle and delicate laces juxtapose the geometric tailoring. Vera Wang has also introduced exaggerated accessories into this collection; featuring elaborate floral brooches and tailored capes.
"I wanted to offer my clients a different viewpoint, I felt frustrated by what is typically thought of romantic."
– Vera Wang
The full collection will be in our Vera Wang store on May 12th & 13th, for an exclusive Trunk Show. The event will take place over these two dates in May and brides who will book an appointment will be able to come in store for an hour long consultation, along with a complimentary glass of bubbly and see the entire new collection.
To book an appointment to come in store for this exclusive event please call 0207 409 2826 or email verawang@brownsbride.com
Below we have featured the entire collection, along with the video.
Vera Wang at Browns Bride is located at 59 Brook Street, London, W1K 4HS
Sheath
Caped
Draped sleeves
Passementerie embroidery